Shanghai Circus World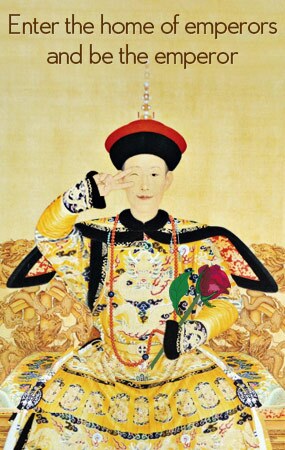 Shanghai Circus World is considered to be the best and the most impressive Circus in China. Located in the Zhabei District, Shanghai Circus World is across Zhabei Stadium and adjacent to the Guangzhong Park.
Shanghai Circus World has distinct architecture, can seat 1638 people and has a beautiful golden vault. Its advanced sound and light equipment as well as stage facilities has made it a complete performance site, holding international and domestic circus programs, dancing, singing and acrobatics along with the Shanghai International Competition and Magic Festival.
Introduction
Shanghai Circus World doesn't look like a circus from outside. Instead of the traditional architecture, the building looks like a large golf ball. Shanghai Circus World is spared over an area of 22,500 square kilometers and has since long been considered to be the best circus in China.
Internationally Renowned Circus
Shanghai Circus World is glittering, mysterious and impressive. The complex of the circus is located on Gonghe Xi Lu Road. It integrates dancing, music, magic, acrobatics and traditional acts all combined into extravaganza performances. It is an internationally renowned circus. Shanghai Acrobatic Troupe, a well famous troupe, regularly performs at the circus and continues to attract people from all over the world. Since the circus first opened in 1999, it has given over 800 performances. It has also performed for several important cultural and art events such as the 1999 Tourism Festival's closing ceremony.
The Main Attractions
The complex of Shanghai Circus World is made up of various parts. The biggest area is taken up by the Acrobatics Field which is then flanked by rehearsal buildings, Commercial and Cultural City and Animal House. A circus will not really be a circus if it doesn't have any animals. Shanghai Circus World has a 1540 sq km large animal house building which is home to large cats, giant pandas, horses, chimps and elephants. It has several modern facilities. The Commercial and Cultural City is used for circus and acrobatic exhibitions as well as for international exchanges. This makes the Shanghai Circus World a global center for dance, music and acrobatics.
Acrobatics Field
Shanghai Circus World's main body includes its Acrobatics Field with 1638 seats. This field is fully equipped with computer controlled, modern lighting facilities, stereo sound and multi track systems. The performance area is designed very creatively and makes it stand out from the other circuses. It has a picture frame stage, lifting stage and revolving stage. The overall modern facilities of Shanghai Circus World make it perfect for circus and acrobatic competitions and offers excellent space for music performances.
Commercial and Cultural City
Shanghai Circus World also has a Commercial and Cultural City which is designed mainly for international exchanges and for circus and acrobatic exhibitions. Shanghai Circus World is a glittering world of fun and is known all around the world for it. It is also known to host sensational performances of the Shanghai Acrobatic Troupe quite regularly. Ever since it opened its doors to the locals in 1999, it has been a host of over 800 performances. Shanghai Circus World also once received the Universal Postal Union representatives for a convention and had hosted the Shanghai Tourism Festival's closing ceremony in 1999.
Solo Adventure Tips:
Location:

Shanghai Circus World is located at 2266, Gonghe New Road.
How to Get There?

Shanghai Circus World can be reached by bus routes 210, 893, 114, 916, 912, 253, 46 or 95
Ticket Price:

Tickets start at CNY100.
Opening Hours:

9:00-16:00
More Tips:

Tickets for Shanghai Circus World can also be booked online and through phone.
Our local experts are always ready to create you a hassle-free tour. Get an authentic experience by contacting one of our travel advisors.