Shanghai Grand Theatre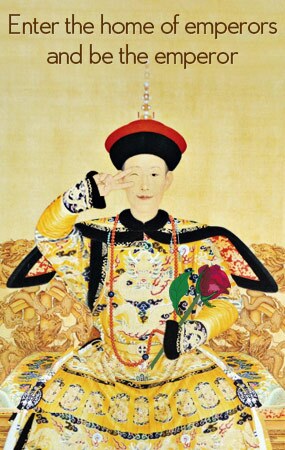 Shanghai Grand Theatre is spread over 2.1 hectares and is located at the People's Square in the heart of the city. Shanghai Grand Theatre has a very unique and interesting architectural style and over the years it has become an important landmark of the city.
Things to Do
Introduction
Shanghai Grand Theatre is located at the heart of the city of Shanghai and is built on a massive scale. The theater has Huangpi Beilu towards the west, People's Square at the south and on the east is Shanghai Municipal Building. With its beautiful and unique style, it has become a very important building in the city and the center of the culture and politics of Shanghai.
The Construction
Shanghai Grand Theatre was designed by Jean Marie Charpentier, a renowned French architect. The building is a mix of the Western and Eastern cultural aesthetics and looks particularly beautiful at night as the arc shaped, white roof coherently joins with the lighted glass curtain wall. The theater occupies an area of 62,803 square meters has 10 storeys and is 40 meters in height. It also includes 2 underground levels.
The Lobby
Shanghai Grand Theatre's lobby is around 2000 square meters in area and has a white key tone to exude purity and elegance. Hanging on the lobby's roof is a beautiful crystal pendant lab which is formed by 6 pan pipe shaped lamps. The lobby's floor is made with a Greek, rare crystal marble. The ambiance created by the floor along with the stairs and pillar is of cultural refinement and sophistication. The patterns are shaped like the piano keys and the décor is fitting to the world of music.
The Halls
Shanghai Grand Theatre has three halls- Studio Hall, Drama Hall and Lyric Hall and they include 1800 seats in total. Other than these performance halls the theater is also home to a café, VIP room and a restaurant. Shanghai Grand Theatre hosts various programs like symphony, ballet and opera. The Lyric Theater is again divided into an auditorium on the third and second floor and has six balconies. The studio has 300 seats while drama theater includes 750 seats.
Lyric Theater
Shanghai Grand Theatre is home to the lyric theater known for its advanced stage facilities which had been fabricated and designed by Mitsubishi. The stage consists of a right wing, left wing, rear stage and main stage. All of the stages can be rotated, sloped, lifted and removed. It also has a large range of lighting equipment and acoustics construction.
The Facilities
The stage equipment at Shanghai Grand Theatre is computer controlled and offers all the facilities needed by globally performing groups and troupes. Other than areas for performances, the theater also offers a very beautiful restaurants spread over 1600 sq m, a shopping center selling video and audio products that is spread over 2500 sq m, equipment, underground parking, café and a VIP room.
Ever since it was opened to the public in 1998, the Shanghai Grand Theatre has enjoyed excellent reputation in China as well as abroad. It has successfully hosted a large range of shows and performances including drama, chamber music, symphony, ballet, music drama and opera.
Solo Adventure Tips:
Location:

No. 190 in North Huangpi Road in Huangpu District
How to Get There?

Visitors can take metro line 1 and 2 or bus no 123, 112, 109, 49, 46, 37, 20 or 18 to reach Shanghai Grand Theatre.
Ticket Price:

RMB 5
Opening Hours:

09:00 AM to 11:00 AM; 1:00 PM to 4:00 PM
More Tips:

When visiting Shanghai Grand Theatre, tourists can dine at Maxim's of Paris, a great restaurant and bar located in the building and offering beautiful views of the Square.
Our local experts are always ready to create you a hassle-free tour. Get an authentic experience by contacting one of our travel advisors.