Shanghai International Convention Center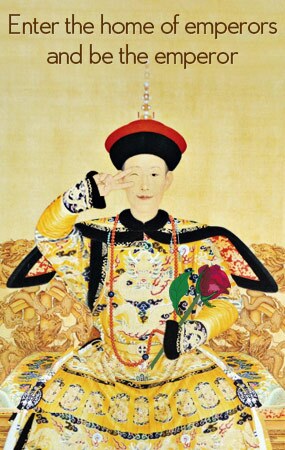 Brief Introduction
Shanghai International Convention Center stands on Binjiang Avenue of Pudong District, forming Shanghai's modern city skyline with Oriental Pearl TV Tower and Shanghai World Financial Center. It is a modern convention center with hotels, convention rooms, multi-function hall, news center, dining areas, public resting area and parking lot. It was the venue for some important conferences of international level. In September 1999, the last Fortune Global Forum of the 20th century was held here.
Architecture
Shanghai International Convention Center stands next to the Oriental Pearl TV Tower in Pudong Area. Its exterior is composed of a large building with two giant spheres on two sides. The bigger sphere is 52 meters tall with a diameter of 50 meters, while the smaller sphere is 38 meters tall with a diameter of 50 meters. The transparent glasses on the surface of the spheres were pieced together to form an image of the world map, implying the meaning of "Shanghai stepping into the world".
Facilities
Completed in the year of 1999, it has a total construction area of 110,000 square meters. The facilities here include a 4300-square-meter multi-function room, a 3600-square-meter news center, over 30 conference rooms of various sizes with seating capacity of 50 to 800 people, and a 5-star hotel with 273 rooms; besides, it has dining rooms, resting areas and over 600 parking spots.
The highlights of the whole construction are the rooftop garden and rooftop outdoor sightseeing corridor on the 11th floor. The rooftop garden is located inside the giant sphere. There is also a sightseeing platform where visitors can have a drink while taking in the beautiful views of Huangpu River and the Bund Area. The rooftop sightseeing corridor is 100 meters long with two layers, and both ends of the corridor connect with the sphere.
Shanghai Oriental Riverside Hotel
Shanghai Oriental Riverside Hotel is located inside Shanghai International Convention Center. It is a 5-star hotel with good views of Huangpu River. There are 273 rooms and suits of various sizes. Restaurants, bars, gyms and indoor and outdoor swimming pools are available.
Location:

No.2727 Bingjiang Road
How to Get There?

Lujiazui stop of metro No.2 line, Waitan sightseeing tunnel, No.583, 621, 623, 776, 778, 870, 872 buses, Shenggao line, Jiangyuan tourism line (with Bingjiang road as itsterminal), No.82, 85, 581B, 795 buses, Lujiazui Ring-line (with Lujiazui metro stop as its terminal). No.81, 797, 983 buses, Tour bus No.3 may take you there. Reaching the Oriental Pearl TV Tower by Jingjiang tourism bus, then take a 5-minute walk there
Ticket Price:

50 yuan a person
Opening Hours:
8:30-16:30
Recommended Shanghai Tours:
Our local experts are always ready to create you a hassle-free tour. Get an authentic experience by contacting one of our travel advisors.