Shanghai Propaganda Poster Art Centre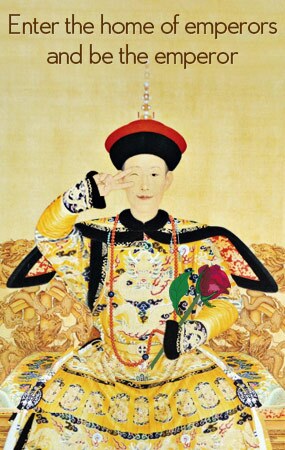 Located in Shanghai, Propaganda Poster Art Center shows hundreds and thousands of original posters of China from the Mao Zedong period, especially the Cultural Revolution period. The center is in the basement of a highrise residential building in Huashan Road facing Wukang Road. There is a large number of rare collections exhibiting in this center which consists of 2 rooms.
The gallery cellings are decorated with cracks and spider webs. The posters are filled with joyful soldiers, chubby children and happy ruddy-faced peasants in the field with an abundance of food in their baskets. Naturally, Chairman Mao's apple cheeked face which every household would hang on their house wall gazes down from every wall. In Yang Peiming Propaganda Poster Art Center, visitors will read what Chinese think of the rest of the world at that time.
At the end of the tour, there is a little museum gift shop where visitor may purchase various original and replicas propaganda posters as well as souvenirs such as coffee mugs, T-shirts, key chains, maps, comic books and Cultural Revolution music records.
Exhibits explain the evolution of propaganda over time. In 1979, posters were abolished and destroyed, which explains why originals are hard to find today.
The Owner of Propaganda Poster Art Center
Mr. Yang Peiming, the owner of the museum, kept the posters collection as a hobby. Nowadays, he presents these posters in an art form and he wants to preserve the posters for the future. Mr. Yang has a rich knowledge about that time. He is there to explain visitors'questions.
Nearby Attraction
Shanghai Wukang Road
Walking in Wukang Road, different with the bustle and hustle of the outside world, all you feel is quiet and peace from heart. Architectural styles in this road are various but all European style including Mediterranean style, English style, French Renaissance style and so on. Some buildings are open to public like the Former Residence of a famous writer Bajin (1904-2005) at No.113 and the former residence of Song Qingling and so on.
The original name of Wukang Road is Route Ferguson which was in honor of the first builder of this road, John Calvin Ferguson who was an American educator and president of Nanyang Public School, the predecessor of Shanghai Jiao Tong University. For making it easier for students and his colleagues to go to school, he used his own salary to build this road in 1897.
Pearl of the Orient Tower
Dongfang Mingzhuta, or Pearl of the Orient Tower, is a 468 meters high communications tower, making it the sechighest tower in Asia, and the fourth highest tower in the world.Pearl of the Orient Tower is located in Shanghai's Pudong Park in the financial district of Lujiazui, on the edge of Pudong District, just across the Huangpu River from the Bund. The tower is located - on a north-south axis, roughly - in between Shanghai's two downtown Huangpu River bridges, the Yangpu to the northeast and the Nanpu to the southwest.
Solo Adventure Tips:
Location:

Rm BOC, Basement, Block B, No.868 Huashan Road, Shanghai, China(中国上海华山路868号总统公寓BOC室B号楼地下室)
How to Get There?

Subway: Take Line 10 and get off at Shanghai Library station. Go out from Exit 1. Next, walk towards northwest about 20 minutes to Shanghai Yang Peiming Propaganda Poster Art Center.
After getting off at Shanghai Library station, visitors may take a taxi. Although this center is not far from the station, it is a little difficult to find. Show the address written in Chinese below to drivers.
Ticket Price:
20 yuan
Opening Hours:
10:00-17:00 daily
More Tips:

Recommended Visiting Time: about an hour
Tel: 62111845
Our local experts are always ready to create you a hassle-free tour. Get an authentic experience by contacting one of our travel advisors.