shanghai Science and Technology Museum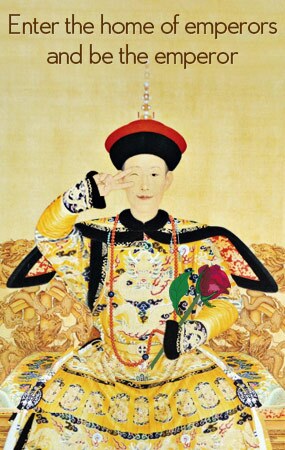 Shanghai Science and Technology Museum is an important base for science education and leisure travel, with the theme of nature, human, science and technology. Integrating exhibition, participation, education, scientific research, cooperation, communication, collection, production and tourism, the museum aims at improving citizens' cultural and scientific qualities and the city's comprehensive competitiveness.
Through the exhibition of scientific and technological achievements and by learning through lively activities, visitors can accept both the education of modern science and technology and the edification of the scientific spirit.
Covering an overall floorage of 98,000 square meters, Shanghai Science and Technology Museum consists of five main exhibition halls, including Heaven and Earth hall, Life Hall, Wisdom Hall, Creation Hall and Future Hall. Besides, there are seven main exhibition areas, including Earth's Crust Exploration where you can know about geological accident, Wide Spectrum of Life where you can appreciate tropical plants and wonderful species, Light of Wisdom where you can see various scientific phenomena, AV Paradise where you can learn about modern information and film technology,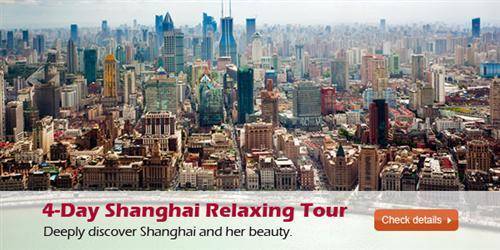 Designer Cradle which attaches much importance to innovation, Rainbow Paradise and Museum of Nature where 3,000 precious specimen of paleontology are displayed. Shanghai Science and Technology Museum is also well equipped with supporting facilities, such as IMAX giant-screen theater, ball-screen theater, four dimensional cinema, space cinema, guild hall, tour souvenir shopping mall, temporary exhibition hall, multifunctional hall and banks.
Exhibition Halls and Areas
On the first floor underground, the main service facilities concentrate there, such as sale of tickets hall, gourmet world and recreational corridor. Besides, the huge IMAX three-dimensional giant-screen theater and temporary exhibition halls are also in this floor.
On the ground floor, there is Children's Science Park, Wide Spectrum of Life, Earth's Crust Exploration, AV Paradise, Designer's Cradle, Four-dimensional Dynamic Cinema, the main venue of APEC, leisure hall, coffee house and some other service facilities. Earth's Crust Exploration area mainly introduces the earth's location and the state of motion in the universe, the earth's structure form and the earth's surface morphology characteristics. In Designer's Cradle area, you can participate in some simple designs. In Wide Spectrum of Life, the landscape inside is imitated the natural scenery of China's Yunnan Province, introducing the diversity of organism.
On the second floor, there are exhibition areas of Earth Homestead, Information Era, Robot World and Spider Exhibition. In Earth Homestead exhibition area, you can feel the dependence relationship between human beings and the earth. You can see all kinds of robots and watch robots dancing in Robot World and you can also experience the lives of spiders in Spider Exhibition area. In Information Era area, through the exhibition of all kinds of materials, visitors will know about the difference between information technology and traditional technology, and get to know the application of information technology in daily lives.
On the third floor, there are exhibition areas of Light of Exploration, Human and Health and Space Navigation World. In the Light of Exploration area, you can know about the glorious science and technology in the 20th century, such as quantum theory, theory of relativity, material structure, genetic technology and nuclear power. In Human and Health area, you will know your health problem through various physical fitness tests. In Space Navigation World area, you will be attracted by a variety of spaceflight models and you can also experience an interesting training of astronauts.
Collection Exhibition Area
Shanghai Science and Technology Museum mainly collects the remains of the natural world and human being from East China and even the whole country. At presents, there are about 250,000 collections, mainly belonging to plants, animals, prehistoric life and human beings. Plants include spermatophytes, ferns, bryophyte, alga, lichens and fungus. Animals consist of mammalian, birds, reptiles, amphibians, fish, invertebrate and insects.
Human beings include physical anthropology and folk anthropology. There are about 150,000 herbariums, 3,186 mammal specimens, 9,456 fish specimens, 9,407 specimens of birds, 8,524 amphibious reptile specimens, 44,555 invertebrate specimens, 27,880 insect specimens, 4,807 geology specimens, 6,676 paleontology specimens and 862 folk anthropology specimens. Many of these animals are under the states' key protection. In the museum, amphibians and reptiles are the most characteristic among animals, and higher plants and lichens are relatively complete among plants.
Science Theaters
Shanghai Science and Technology Museum boasts four characteristic theaters, including IMAX three-dimensional giant-screen theater, IWERKS four-dimensional theater, IMAX ball-screen theater and space digital theater. All these four theaters are located in the exhibition areas respectively, which constitute the largest science theaters of Asia. There are altogether 846 seats and the theaters can receive 8,863 visitors every day.
IMAX three-dimensional giant-screen theater is one of the world's most advanced theaters and the first three-dimensional giant-screen theater in mainland of China. IWERKS four-dimensional theater will give you an experience of Disney, and its impact requires your great courage. In IMAX ball-screen theater, you will be shrouded in a huge globe and you will feel as if you were suspended in the air.
Solo Adventure Tips:
Location:

No. 2000, Century Avenue, Pudong New District, Shanghai
How to Get There?

bus No. 184, 640, 794, 983, 984, 987; Subway: Subway Line 2
Ticket Price:

60 yuan per person.
Opening Hours:

9:00 to 17:00 every day except Monday
More Tips:

Sale of Tickets Time: 9:00 to 15:30
Our local experts are always ready to create you a hassle-free tour. Get an authentic experience by contacting one of our travel advisors.