Shikumen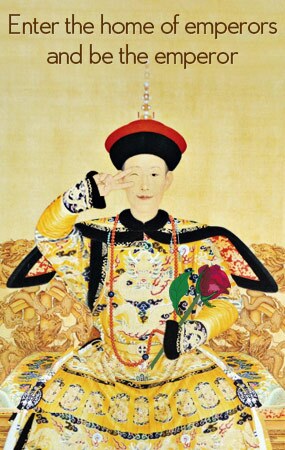 Shikumen (Stone Warehouse Gate) is the unique local residence in Shanghai. Combined with Chinese and Western architecture styles, the residences were appeared in the 1860s.Tianzifang and Xintiandi are famous for the Shikumen in Shanghai. There are still about 2 million Shanghai people living in Shikumen houses. Shikumen are 2 to 3 stories town houses. Decorated with modern elements, Shikumen is becoming a new fashion in Shanghai. Nowadays, Shikumen are mainly located in Huangpu, Luwan and Jing'an Districts.
Wulixiang Shikumen Museum
Near popular Xintiandi, Wulixiang Shikumen Museum is a great place to see old local culture and houses of Shanghai in the past. The family was one of Shanghai's middle class families living in a Shikumen house. There are old photos of the original owner and his family. Wulixiang Shikumen Museum is has 3 stories and a garret with exquisite decorations. Travelers can see a lot of old house decorations used in 1920s. There are antique furniture and decorations in the house.
Occupying an area of 513.9 square meters, the exhibition is as big as 367.2 square meters. Wulixiang is a local Shanghai dialect with a meaning of home. Welcome to Wulixiang which means welcome to my home. It is also called an open house. There are a lot of books and pictures to introduce the old house and the changes of Xintiandi on the second floor. The museum has introductions about Shanghai' Shikumen in Chinese and English.
Features
Based on a local family living in a lilong in 1920s, Wulixiang Shikumen Museum shows 7 rooms including a living room, study room, senior room, host room, daughter room, son room and kitchen. It introduces a local family story in 1920s. Convenient senior room, narrow garret, the daughter room without windows, and the son room with a window in the south vividly reflect old Chinese culture. All the exhibitions such as stove, children's textbooks, woman's lipsticks, and ashtrays are the real things used in the 1920s or 1930s. There is a corridor to show visitors the changes of Xintiandi.
Garret
The garret (Tingzijian in Chinese) is a small, dark back room over a kitchen. Usually, the hosts of Shikumen rented to people for extra money. Famous Chinese writers such as Lu Xun, Cai Yuanpei, Guo Moruo, Maodun, and Bajin had lived in the garrets. These scholars not only live in the garret, and their work is also heavily involved in the garret and Shikumen life. There is a literature named Tingzijiang Literature which is based on the life in the garret.

Ticket: 20 CNY
Tel: 021-33070337
Work hours: 10:30-22:30 from Sunday to Thursday; 11:00-23:00 on Friday and SaturdayAddress: 25 Xintiandi Beili, Lane 181Taicang Road, Luwan District(near Madang Road) /卢湾区太仓路181弄新天地北里25号(近马当路)
Nearby attractions: Xintiandi, Shanghai Science Museum
Transport: Bus 109,146, 781,932 and Tourism Bus 1 can reach Wulixiang Shikumen Museum.
Our local experts are always ready to create you a hassle-free tour. Get an authentic experience by contacting one of our travel advisors.