St Ignatius Cathedral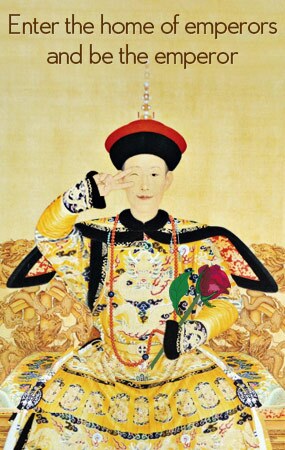 St. Ignatius Cathedral, also known as Xujiahui Cathedral, is the largest catholic church of Shanghai, which can date back to Guangxu Period of the Qing Dynasty. St. Ignatius Cathedral is a five-storey-tall building imitating the gothic architecture of France in the Middle Ages, which is built with masonry-timber structure.
It can accommodate about 2,500 believers simultaneously. On the top of the cathedral, there are two 50-meter-tall gothic bell towers with steeple tops standing facing each other.Inside the cathedral, the statue of Madonna carrying small Jesus in the arms is on the summit of the altar, overlooking the whole cathedral, which is the center of the cathedral.
This statue of Madonna and Jesus was made in Paris and was delivered to Shanghai in 1919.Featuring red brick walls and white stone pillars, St. Ignatius Cathedral used to be honored as the No. 1 building of Shanghai for its large scale, attractive appearance and exquisite workmanship.
The construction of St. Ignatius Cathedral began in 1906 and was completed in 1910. As a center of Catholicism in Shanghai, St. Ignatius Cathedral is the first cathedral built in western architectural style in China. In 1989, St. Ignatius Cathedral was selected as Shanghai municipality protected historic site. After China's reform and opening up, St. Ignatius Cathedral becomes an important venue for external contact and communication. Every year, a large number of Catholics from all over the world come to the Cathedral to visit and participate in religious activities.
Solo Adventure Tips:
Location:

No. 158, Puxi Road, Xuhui District, Shanghai
How to Get There?

Bus No. 926, 957, 56, 43, 816, 712, 931, 920
Ticket Price:

It is free.
Opening Hours:

13:00 to 16:00 on Saturdays; 14:00 to 16:00 on Sundays
More Tips:

Our local experts are always ready to create you a hassle-free tour. Get an authentic experience by contacting one of our travel advisors.