Wild Insect Museum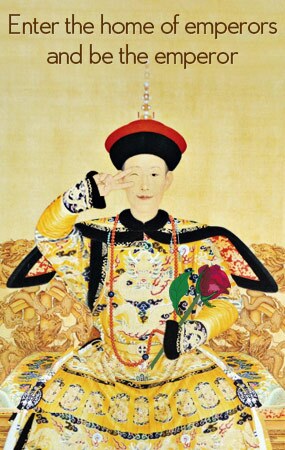 Contrary to what other people think, the Wild Insect Museum in Shanghai is more than just a big room that is filled with creepy bugs. This is actually an interesting place to visit because of their extensive exhibit of birds, bees, butterflies, insects and animals. Checking out this place will enrich your knowledge about other creatures which surround us. Some are simply fascinating because you have never seen them before and you would not even think that they actually exist.
Attractions to See
Every section of the Wild Insect Museum is designed to provide excitement not just for the kids but also for the kids at heart. That is why, this is a great place to visit for the entire family.
Garden
Visitors are welcomed by a lovely garden. Right in the middle is where a gazebo is found. Aside from the endearing plants, the garden is also decorated by statues of cartoon characters which will surely delight the tots.
Fishes
As you proceed to the first floor of the Wild Insect Museum, you will see a tank of fishes. In the earlier years, this tank is the habitat of various species of fishes, some are already overgrown. However, the fishes have been moved and were replaced by a seal.
Rainforest
It is amazing how the interior of the Wild Insect Museum has been designed and landscaped. There is even a section which mimics the rainforest. It would feel like you and your kids are actually deep within an unknown forest. This section is where they allocated a living space for the alligators and chameleon. The glass façade of the animals' confinement allows guests to take a good look at them without worrying that they might escape.
Within the rainforest section is a pond which is filled with koi fishes. For a more exciting experience, you can also feed the large koi fishes.
Fees: 1RMB for the vending machine of fish feed.
Snakes
The Wild Insect Museum also dedicates a section for different species of snakes. Of course, these creatures are safely enclosed in their habitat so you and your family will also remain safe. It is a great opportunity to see snakes of various colors and sizes.
Insects
To fulfill the expectations which the name of this place suggests, there is also a section which features bugs and other insects. There are singing crickets and butterflies with a myriad of colors. Kids might squirm but they will also be impressed with the cockroaches which are featured in this museum.
Some of the insects in Wild Insect Museum are already carefully preserved. They are showcased in glass enclosures so you can examine them carefully.
Activities
The Wild Insect Museum also offers various fun activities which you and the kids would enjoy. In the basement level there is a petting zoo where goats are eagerly waiting to have their treat. Since they are friendly animals, even the kids are allowed to be the ones to give them food.
Fees: 2RMB to get feeds which can be given to the goat
There is also a pool which is filled with different types of fishes. Guests, both adults and kids, are allowed to go fishing here. It may be wide but the pool is just shallow so getting a good catch is not such a difficult challenge.
Solo Adventure Tips:
Location:

No 1, Fenghe Road Pudong New Area
How to Get There?

Subway Line No 2 to Lujiazui Road station; Bus No 81, 82, 983, 961, 870, 985
Ticket Price:

Adults 50 RMB/person, Children: 30 RMB/person.
Opening Hours:

Monday to Thursday 9:00 am to 5:00 pm and Friday to Sunday, 9:00 am to 5:30 pm.
More Tips:

Best Time to Visit: Visiting the Wild Insect Museum during weekends is more fun, especially for the kids because the Insect Theatre holds special shows at 11:00 am and 2: 00 pm.
Our local experts are always ready to create you a hassle-free tour. Get an authentic experience by contacting one of our travel advisors.