Xupu Bridge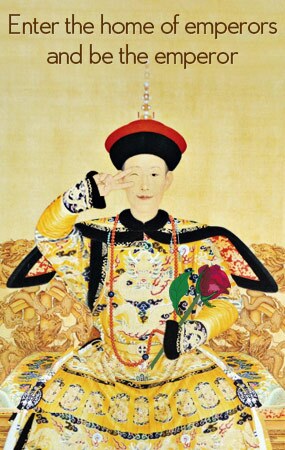 The bustling city of Shanghai, China, proves the country's economic stronghold. Most of its lands are now being occupied by modern and sometimes green-centric skyscrapers, tall residential complexes (from apartments to condominiums), and establishments that redefine the Chinese's more contemporary lifestyle.
Nevertheless, if there's one thing China has learned after many years of seclusion from the world, it's the preservation of the things that make up their history and culture. The Xupu Bridge, a modern-day cable bridge overlooking the Huangpu River, gives any traveler a glimpse of the country's history.
The Xupu Bridge is a cable-stayed bridge that connects two freeways of Shanghai: one leading to Nanjing and the other to Hangzhou. It is also a few minutes away from the airport. Spanning more than 1,000 meters, it has a width of over 35 meters—ideal for 8 vehicle lanes.
Huangpu River View
One is to admire the flowing Huangpu River, which has played a critical role in China's commerce since time immemorial. It now serves as a passageway for a variety of ships including cargo vessels. However, you will also not miss the traditional Huangpu River cruise, which traverses the water's opposite banks. The cruise, further, highlights classic Chinese-style junks, sampans, and navy vessels. And with use of a more powerful pair of binoculars, you can catch the TV tower of Oriental Pearl, named as such because its top portion resembles a pearl.
Nearby Attractions
The Xupu Bridge is also around 7 kilometers away from another well-known Shanghai Bridge called Lupu, found in Luban Road, Huangpu. This architectural marvel has set itself a world record as having the longest arch bridge.
You can observe the bridge from Xupu or take a short drive there and get some full-on adventure: climbing the arch. It takes more than 300 steps to reach the desired altitude, so you need to make sure that you are in excellent health. You should also be ready to handle strong blows of the wind and dizziness that can come with being at a very elevated position.
The Xupu Bridge is roughly 12 kilometers away from Shanghai Art Museum located at Nanjing West Road. Also referred to as MOCA (Museum of Contemporary Art Shanghai), the non-profit museum is meant to bring arts and culture of the Chinese much closer to the tourists as well as its own citizens. Though most of the work are so-called contemporary, some classic pieces can also be found and brought to attention through exhibits.
The museum is open from Monday to Sunday between 10:00 a.m. and 11:30 p.m., with daytime and evening hour schedules. Senior citizens and disabled individuals are given discounted admissions while children who are less than 1.3 meters in height (as long as they're not part of a group tour) are free.
The museum also sits close to other historical Shanghai locations such as Shanghai Grand Theater and the headquarters of the municipal government.
Also close to the art museum is Shanghai Museum, right at 201 Renmin Avenue. It is about 11 kilometers from the Xupu Bridge. Officially launched around 60 years ago, this museum is made up of 3 halls for exhibitions and 11 main galleries, namely, Chinese paintings, seals, sculpture, ceramics, jades, bronze, furniture from Qing and Ming dynasties, and arts and crafts from other ancient groups.
The museum is open every day from 9:00 a.m. to 5:00 p.m. It is open to everyone, and the tour doesn't have a fee.
Solo Adventure Tips:
Location:

Pudong, Shanghai, China
How to Get There?

From Shanghai Pudong International Airport, walk to Haitiansan Road. Take a subway to Guanglan Road, then to East Xujing. Move to Century Avenue. Ride another subway train to Oriental Sports Center. Walk south of Lingyan Road and take bus 614 all the way to its last stop. Walk toward Xu Pu Da Qiao.
Ticket Price:

Free
Opening Hours:
24 hours
More Tips:

Our local experts are always ready to create you a hassle-free tour. Get an authentic experience by contacting one of our travel advisors.