Shanghai Travel Guide
Last updated by elysees at 2017/9/3
Shanghai Overview
Shanghai, also known as Hu, is the largest and most prosperous city in China. World Expo 2010 was held in Shanghai, which is more widely known by people in the world. As one of the main port cities in China, hundreds of foreign travelers arrived at Shanghai to start their trips to China. It is a bustling international metropolis which plays an important role in China's economy, culture, transport, industry, finance, trade and exhibition.
Shanghai is situated in the Yangtze River delta next to the East China Sea. As one of the largest cities in Asia, Shanghai has rich cultural relics. You can not only experience a modern trip including the Bund, Xintiandi, the Oriental Pearl TV Tower and World Financial Center, but also explore an old and ancient journey by visiting the Yuyuan Garden, Jade Buddha Temple and Zhujiajiao Ancient Town. Nearby Suzhou and Hangzhou, you can easily visit some ancient water towns in Jiangsu and Zhejiang Provinces from Shanghai.
In addition, since January 30, 2016, Shanghai and some cities nearby allows travelers from 51 countries stay in certain cities for up to 144 hours (6 days) without applying for a Chinese travel visa to experience local culture and life. You can enjoy a journey in China easier. See more on China Travel: Visa-Free Transit n China for Up to 144 Hours
Climate
Spring and autumn are the best time to visit Shanghai because of comfortable weather condition. Shanghai has a subtropical humid monsoon climate. January is the coldest month with an average temperature of 4.9 ℃. July and August are the hottest month, and the highest temperature can reach 35 ℃.

Rainy seasons are from mid-June to early July. There are typhoons from the end of August to mid-September. At this time, you need to bring an umbrella or avoid to be over burned by the sun.
Food
Shanghai cuisine, also known as Hu dishes, is sweeter than other cuisines in China. Due to local advantage geography, freshwater and shellfish are the main food in Shanghai. Shanghai food is a combination of traditional Shanghai local food and western food. It also interactively influences the food in the Yangtze River Delta such as Suzhou and Hangzhou.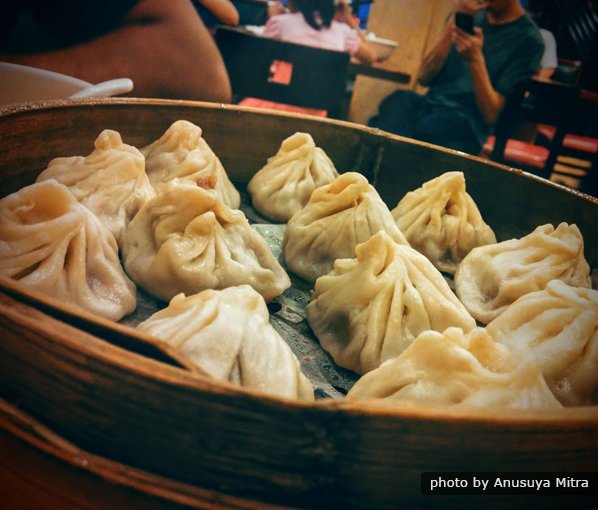 Steamed Crab (Da Zha Xie), Raw fried Buns (Sheng Jian Bao), Crab Meat Pork Meatballs (Xiefen Shizitou) are popular food in Shanghai. There are a lot of tasty food streets in Shanghai including the food street near City God Temple, Yunnan South Food Road, the Yellow River Food Street, Zhapu Food Street, Qibao Old Street and Shouning Shrimp Street.
Popular Restaurants
Shanghai Old Restaurant
Famous dishes: Sauteed Shrimps, Duck with Eight Delicacies and Braised Eels with Soy Sauce
Address: 242 Fuyou Road, Huangpu District
Work hours: 11: 00 to 14:00 and 17:00 to 22:00
Transport: You can take Bus 11, 66, 24, 26, 64, 65, 736, 783, 801, 911, 920, 929, 932, 969 and 980 to reach the restaurant.

Old Zhengxing Restaurant
Famous dishes: Shrimp Eggs and Sea Slugs, Chilly Sauce with Eight Delicacies
Address: No. 556 on Fuzhou Road (Near Zhejiang Middle Road)
Work hour: 11:00 to 14:00 and 17:00 to 21:00
Transport: You can take Metro Line 1, 2 and 8 and get off at People's Square.

Meilong Town Restaurant
Famous dishes: Stir Fried Shelled Shrimps, Crab Meat Pork Meatballs and Sauteed Shrimps
Address: 22 in 108l Alley, Nangjing West Road(near Jiangning Road)
Transport: You can take Metro Line 2 to get the restaurant.
Transportation
Shanghai has a well developed transport net including air, trains, ferries, coaches, buses, metro, Maglev trains and taxies. It's convenient to reach all the parts of Shanghai. Shanghai has two airports including Pudong International Airport and Hongqiao Airport. Shanghai Railway Station, Shanghai South Railway Station and Shanghai Hongqiao Railway station have dozens of trains to other parts of China. Besides, the bus and metro transport net can conveniently take you to attractions in Shanghai.
Shopping
Shanghai is a great metropolis to do some shopping. Nanjing Road Pedestrian Street, Xujiahui, People's Square, Zhengda Square, Zhongshan Park, Wujiaochang, Pudong New Shanghai Shopping Center are the most active shopping areas in Shanghai. You can buy not only some international well-known brands, but also some cheap local souvenirs.
Attractions
Western style buildings are full of Shanghai. There are a lot of attractions including the ancient Yuyuan Garden, famous Zhujiajiao water town, modern buildings like World Financial Center and the Oriental Pearl TV Tower. You can also visit some historic relics like French Concession and St Ignatius Cathedral.
Moganshan Road Art District and Tianzifang are popular places for travelers who love arts. The night of Shanghai has attracted thousands of travelers from the whole world. To take a cruise along the Huangpu River is the best choice to view beautiful and magnificent night scenery. The Bund has been on the must-visit list for most travelers to Shanghai.
Yuyuan Garden
Located in the downtown of Shanghai, Yuyuan Garden is a private garden of the Ming Dynasty. You can experience exquisite traditional Chinese garden, and enjoy tasty local snacks such as Xiaolongbao and cakes there. The Yuyuan Garden nearby the Bund is a symbol of Shanghai's ancient life.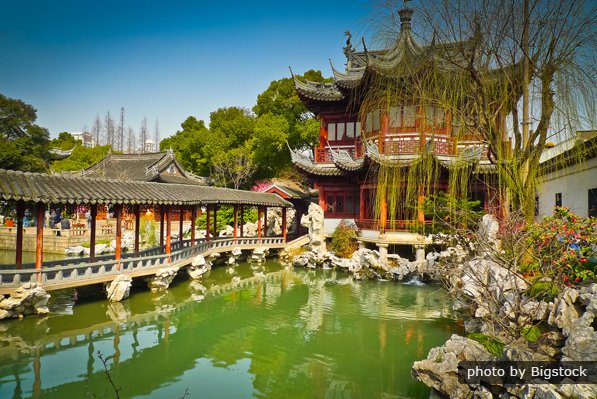 The Bund
To see dozens of exotic building clusters along the Bund has been popular among travelers. The Bund stands for a modern life in Shanghai. The architectures with different styles were built in different periods such as the Bank of China, Peace Hotel, China Customs and HSBC buildings. You should not miss the night of the Bund which is one of the highlights in China.
Nanjing Road Pedestrian Street
If you want to do some shopping, Nanjing Road Pedestrian Street is the first choice in Shanghai. With a length of 1200 meters, it is a popular international shopping paradise. As one of the earliest shopping streets in Shanghai, Nanjing Road has been one of the most bustling shopping streets. Besides, a lot of travelers head to Nanjiang Road because of its local snacks.
Madame Tussauds Shanghai
Madame Tussauds Shanghai is the sixth Madame Tussauds Wax Museum in the world. It has more than 80 wax figures including popular musicians, Hollywood stars, film stars, world heroes and sport stars such as Michael Jackson, Nicole Kidman, Andy Lau, Albert Einstein and David Beckham. You can take photos with the figures and take part in interactive activities including joining a meeting with Bill Gate.
Xintiandi
Near the south side of Huaihai Middle Road, Xintiandi is divided into two parts. The north part has old local Shikumens which are the most representative residences in Shanghai, and the south part has modern architectures. You can experience the old Shanghai in 1920s to 1930s in Xintiandi, and enjoy a modern life inside the Shikuments. It is a popular destination loved by travelers from home and abroad.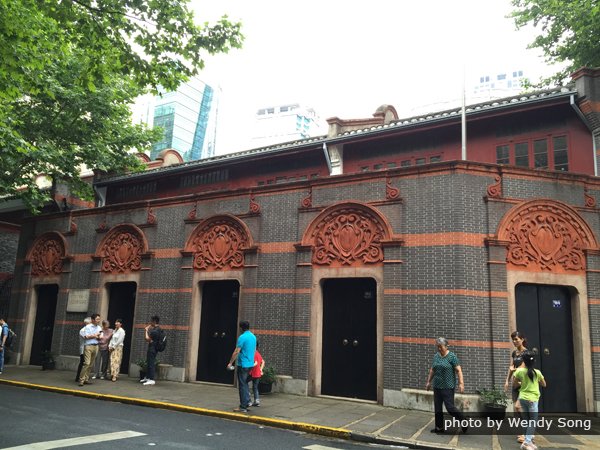 Tianzifang
Tianzifang, also known as Taikang Road, is a concentration of art galleries, shops, photographic exhibitions and a variety of coffee bars. Antique shops in Sinan Intersection attract numerous antique collectors. A lot of famous Chinese artists including Chen Yifei, Er Dongqiang, Wang Jiajun and Li Shoubai open their art galleries in Tianzifang.
Shanghai City Planning Exhibition Center
City, culture, environment, development are themes of Shanghai City Planning Exhibition Center. Occupying an area of 4,000 square meters, it is a good place to know the past, present and future of Shanghai. F1 knowledge exhibition, Dali painting exhibition and solo Picasso exhibition are the highlights in Shanghai City Planning Exhibition Center.
The Oriental Pearl TV Tower
With a height of 468 meters, the Oriental Pearl TV Tower is one of the landmarks in Shanghai. Travelers can take a sightseeing elevator from the bottom to the top to view magnificent modern buildings. Located in Lujiazui in Pudong New Area, it is a good place to see the whole Bund and the Huangpu River.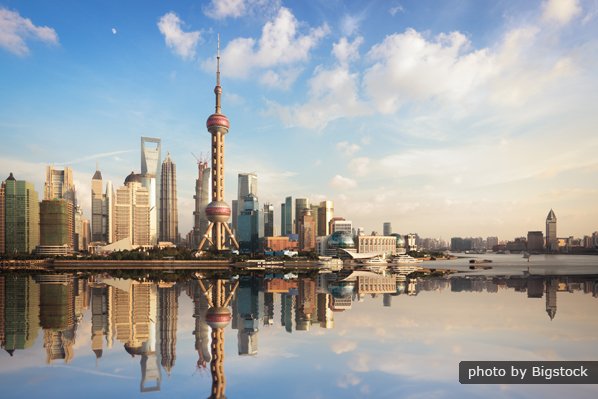 Shanghai World Financial Center
Nearby Jinmao Tower, Shanghai World Financial Center is a skyscraper in Lujiazui. With a height of 492 meters, it has 100 floors including sightseeing floors from Floor 94 to 100.You can have a grand view of the modern Shanghai, however, if you are afraid of heights, it will be a big challenge to break through.
Zhujiajiao Ancient Town
With a long history, Zhujiajiao Ancient Town is one of top 4 famous historical and cultural towns in Shanghai. You can see a lot of well preserved ancient buildings of the Qing Dynasty in Zhujiajiao. Small bridges, water, old houses compose of a beautiful and cozy picture of water town. You can take a small boat to enjoy a quiet journey in Zhujiajiao. It is a great place to take photos of Chinese water town.
Qibao Ancient Town
Qibao Ancient Town is another great option to see water towns after Zhouzhang, Xitang and Zhujiajiao Ancient Towns. Less touched by travelers, its great location and low expense make it become a popular destination on weekends. You can see beautiful water town scenery with ancient houses. Puppet show acted by local artists on the streets is the highlight of Qibao Ancient Town.
French Concession
French Concession was the largest and the most prosperous among four French Concessions of China. Saint Joseph's church was the only Catholic Church in French Concession. Nowadays, you can see old French style houses, have coffee in a coffee bar and enjoy a night life in a bar.
China Art Palace
China Art Palace is China Pavilion at the 2010 Shanghai Expo. At present, it is kept for travelers to see fine Chinese arts. There are some famous exhibitions held in China Art Palace which is free to the public. If you are interested in Chinese arts such as Chinese paintings, China Art Palace is a good place to visit in Shanghai.
History
It is said that the history of Shanghai can date back to the Neolithic Period of the Stone Age which is as long as 5,800 years. The earliest traces of civilization present in this area have been unearthed from a village by the name of Songzhe, in what is the present-day Qingpu District of Shanghai, and from which village the name "Songzhe Culture", which spanned the period BCE 4000-3000, roughly, derives. The artifacts unearthed include hard pottery (vessels mainly) and even prototype porcelain, as well as stone implements. The Songzhe Culture marks China's transition from a martriarchal to a patriarchial society.
During the Spring and Autumn (BCE 770-476) Period, corresponding to the first half of the Eastern Zhou (BCE 770-221) Dynasty (the second half being the Warring States (BCE 475-221) Period), Shanghai belonged within the state of Wu, which was eventually defeated and usurped by the state of Yue. Yue was itself later partitioned between the states of Chu and Qi, with Shanghai falling within the domain of the former. It was during this period that Shanghai first achieved significance, since the King of Chu appointed Huang Xie as his prime minister, bestowing upon him the title of Chun Shen, and bequeathing Chun Shen a fiefdom, whose capital would thereafter be named Shen.
The city of Shen later became the city "on the sea, or Shanghai, during the Song (CE 960-1279) Dynasty. The name "Shanghai" was borrowed from one of the small feeder creeks of the Huangpu River, which flowed through the city of Shen on its way to the Yangtse River, into which it emptied (the creek is still there of course, the only change having been that the ciy of Chen became the the city of Shanghai). The name stuck; the city, which even then was increasingly becoming an important merchant port, has been known ever since as "Shanghai".
Shanghai continued to expand during subsequent dynastic periods. During the Mongol Yuan (CE 1279-1368) Dynasty, for example, an official shipping administration was set up in the city to facilitate trade, which was mainly between Shanghai and other Chinese port cities at the time, while during the Han Chinese Ming (CE 1368-1644) Dynasty, Shanghai would develop into a major center for textile manufacture. However, it was during the Manchu Qing (CE 1644-1911) Dynasty that Shanghai became an important international trade port; under the reign (CE 1661-1722) of Emperor Kangxi, an official Customs Department was set up in Shanghai.
Unfortunately, it was also under this same Manchu rule - albeit, during the last half of the 19th century - that China was later subjected to humiliating trade-based territorial concessions, brought on, some historians believe, at least partially by the arrogance of China's Manchu rulers, whose behavior in matters of international relations - most notably in matters of trade - displayed an attitude of superiority that grated on other nations, and which at least one of China's nearest neighbors, Japan, considered ill-founded, as the Japanese - who were struggling with their own international "superiority complex" - saw the Manchus as semi-barbarians.
The Eight-Nation Alliance that forced the humiliating concessions upon China included Japan, which, curiously enough, only a few years earlier had itself been brought to its knees in matters of international trade by American and European forces during the middle of the 19th century, at about the same time that the ignominious Opium Wars - in which the Chinese were in effect being forced to officially countenance British trade in opium - were being waged by the British against China. It was not a good period for international relations, but it perhaps provided impetus to the 1947 international trade agreement a century later, the GATT (General Agreement on Tariffs and Trade), which would eventually become the WTO (World Trade Organization) in 1995.
Another major event helped to characterize Shanghai as a bustling center of commerce and banking: the arrival, in the 1920s and the 1930s, of some twenty thousand so-called White Russians (persons sympathetic to a restoration of the tsarist monarchy after the formation of the U.S.S.R.) and Russian Jews sought refuge in the city. These "Shanghai Russians" represented the second-largest contingent of foreign residents in the city, the largest contingent being Japanese citizens.
How to Travel in Shanghai: Suggested Itineraries
Travel Shanghai in 1 Day:
Choice 1: People's Square - The Bund - Nanjing Road - Yuyuan Garden
Choice 2: The Bund - Nanpu Bridge - Pujiang River Cruise - City God Temple - Nanjing Road
Travel Shanghai in 2 Day:


Day 1: The Bund - Yuyuan Garden - People's Square - Nanjing Road

Day 2: Zhujiajiao Water Town - Shopping in Xintiandi