Shanghai Qipao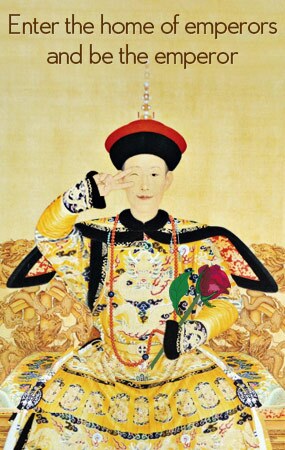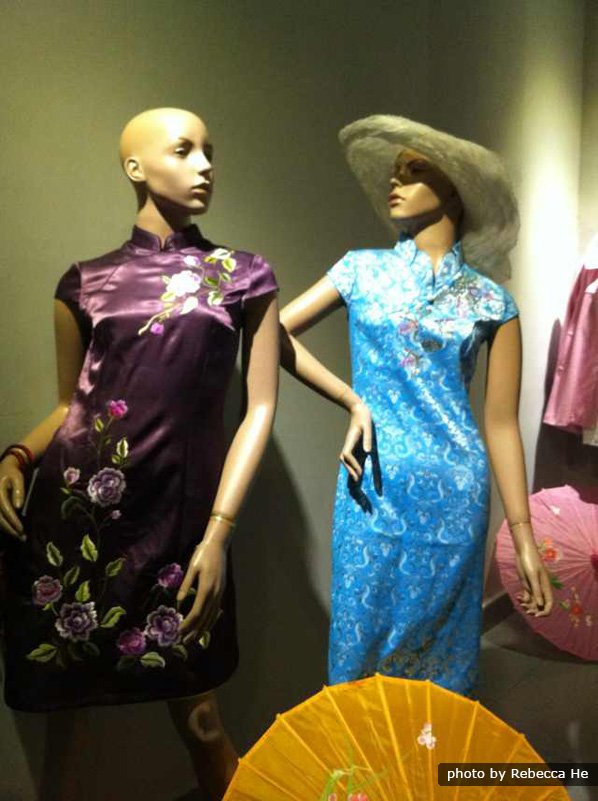 Introduction about Qipao
Ever since qipao dresses, also known as cheongsams, were designed in China in the 17th century, these formfitting yet elegant one-piece outfits have become a symbol of national, traditional fashion for Chinese women. The style of qipaos most often seen today were evolved and popularized further during the 20th century, especially among upper societies. Today, they are reserved mainly for traditional and formal occasions such as evening wear and brides, and there are two-piece qipaos available as well.
Qipaos were the main form of dress during the years of Manchu rule over China during the Qing Dynasty. Manchu women, usually in upper classes, wore what came to be known as qipaos, and even the men wore a similar version. Up until the early 20th century at the end of the Qing Dynasty in 1911, men in official positions wore versions of qipaos while women still typically donned shirts and pants. It wasn't until 1925 that these dresses became popular with women and came to be a symbol of China. In the 1950s and 1960s, they were rejected as icons of feudal China, but since then, qipaos have come back in popularity.
What started as a rather loose and comfortable dress became slowly tighter until they were tailored to better show off the curvy female form. The type of qipaos known today, which are tight fit and accentuate the waist with a slight A-line form as the dress reaches the floor and high cut, is called the Shanghai style. As more and more upper class Chinese women, celebrities, and socialites wore the modernized qipaos, the more ubiquitous they became in the social landscape.
While the image of qipaos today evokes a very feminine image, recall that in fact they were initially created for them. In this sense, the fact that women started wearing them more and more in the early 1900s has become an example of women's liberation and gender equality in what was otherwise a very conventional era.
When walking or shopping in Shanghai today, you will see an endless variety of qipaos available. Some reach down to the feet, while others end above the knee, with cuts of related lengths. As well, there are short sleeved styles, long sleeve styles, single pieces, and two piece sets depending on the wearer's specific tastes. Other details have come to adorn the elaborate quipao tops, such as ruffles, lace frothing, different kinds of subtle but beautiful buttons, and sometimes even small bells. And no matter what the color of the qipao is, from the traditional reds and pinks to blues, yellows, blacks, and more, they all feature traditional, delicate flower patterns all over.
Qipaos have come so far to symbolize China in so many ways that in 1929, they were declared to be the national dress by the National Republic of China. They are now seen in many areas, from airline uniforms to waitress uniforms to sometimes even for standardized school outfits. In Shanghai, you may even see contemporary versions made of original fabrics and bold colors, and the city remains one of the best places in all of China to purchase your own, custom-made qipao.
Places to Buy Qipao
Ligulong Qipao Store
The store keeps original workmanship to make qipao. It not only sells made-up goods, but also provides a tailor-made service. Making one ordinary qipao needs 3 to 7 days, while making a complex one needs 20 to 60 days.
Address: No. 205, Changle Road
Opening Hours: 10:00-22:00
Prices: High-range. Prices are all over 1,000 yuan, and most dresses cost over 5,000 yuan.
Nearby Bus Station: 
Changle Road South Shaanxi Roadbus station: Bus 26.
Hanyi Qipao Store
The store mainly sells Shanghai-styled qipao with features like knee-length and fake collar.  Hongsheng Chu and Shikai Xu, the experienced experts in the shop are really skillful in qipao production. The achievements of the former have been displayed in the Metropolitan Museum of Art, New York. And the latter is the first one to combine embroidered robes with qipao.
Address: No. 217-221, Changle Road
Opening Hours: Unknown
Prices: High-range 
Classic qipao: 800 to 1,500 yuan each;
Smocked qipao: 2,800 to 10,000 yuan each;
Silk and smocked qipao: more than 5,800 yuan each.
Nearby Bus Stations:
South Changle Shaaxi Road bus station: Bus 26
South Shaaxi Road Middle Yan'an Road bus station: Buses 24, 41, 104, 301, 304.
Longfeng Qipao Store
Founded in 1936, the store offers tailor-made qipao, Chinese tunic suits and Western-style clothes. The seven methods of making clothes in the store have been listed in the third batch of National Intangible Cultural Heritage.
Address: No. 207-209, North Shaaxi Road
Opening Hours: 10:00 - 20:30
Prices: High-range. The prices are over 1,000 yuan, and even some dresses cost over 10,000 yuan.
Nearby Bus Stations:
West Nanjing Road North Shaaxi Road bus station: Buses 20, 24, 37, 304, 330.
North Shaaxi Road West Nanjing Road bus station: Buses 41, 104, 301, 738, 955.
Our local experts are always ready to create you a hassle-free tour. Get an authentic experience by contacting one of our travel advisors.