Chun Feng De Yi Teahouse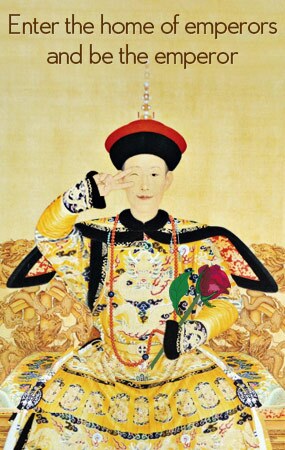 Chun Feng De Yi Teahouse, which was first built in late years of the Qing Dynasty (1644 A.D. - 1911 A.D.) and early years of Republic of China (1912 A.D. -- 1949 A.D.), is the most famous teahouse in Shanghai with a long history. Originally, it owned a 3-storey building, which can accommodate more than 1,000 people. There were three stages for storytelling performers who performed storytelling twice a day: one during the daytime and the other in the evening. Because of their consummate performing skills, they were very popular. On New Year's Eve or New Year's Day each year, ladies in Shanghai like to have a cup of Yuan Bao Tea (Yuan Bao is a shoe-shaped gold ingot or a shoe-shaped silver ingot), and wish to have a harvest year.

Customers of Chun Feng De Yi Teahouse are various, such as antiquaries, mercers and wood sellers conducting their transaction there, green tea guests playing Chinese chess with their friends and passers-by having a rest in the leisure private room. Celebrities and famous magnates in old Shanghai were frequent callers of Chen Feng De Yi Teahouse as well. One of the reasons why Chun Feng De Yi Teahouse was rebuilt in Shanghai is to reproduce the old glamour of Chun Feng De Yi Teahouse in the past times and make people nowadays appreciate the charms of the old-fashioned teahouse.

There is still a tiger oven lay horizontally at the hall door of Chun Feng De Yi Teahouse. Tiger oven got its name because it looks like a crouching tiger. Tiger oven was used by common people in old Shanghai to boil water, make tea and provide hot water for showering. The tiger oven in Chun Feng De Yi Teahouse aims to help tourists and customers to track down the life style of their ancestors.

Going into Chun Feng De Yi Teahouse and going upstairs along the stairway, customers will feel as if they were in teahouse of the ancient times, with old-fashioned square table, old-fashioned benches and traditional lattice windows. During New Year's Day or other festivals, festive paper-cut for window decoration is pasted on the windows. Customers can appreciate the life utensils in the old days and baskets of flowers arranged around the main hall. On the wall, there is an old-fashioned mural painting depicting the custom of teasing the new weds in the past. The mural painting brings a sense of custom in the regions of South Yangtze River. On the counter, wooden caddies with carved patterns all have a history of more than 50 years, which are antique and simple. The accountant with long gown is calculating on the abacus. Looking out of the window, customers can have a panoramic view of the market. A cup of tea will be served by a tea art performer in traditional costumes, creating a nostalgic world.

Guests in Shanghai Chun Feng De Yi Teahouse can experience the tea culture of the urban and rural life. The elderly can find their long memories here, the young can get to know the life style of their ancestors here and the foreigners can see a aspect of the charming oriental culture.
Our local experts are always ready to create you a hassle-free tour. Get an authentic experience by contacting one of our travel advisors.