Mei Long Zhen Restaurant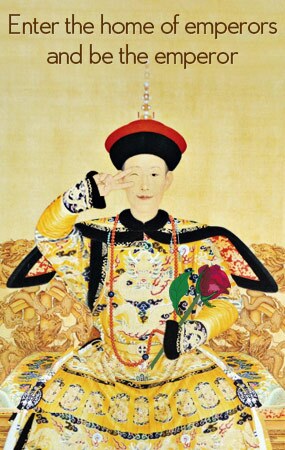 Mei Long Zhen Restaurant is the national top-level restaurant enjoying reputation at home and abroad. In the past, it was a favorite rendezvous for noted public figures and prominent personages. French President Jacques Chirac once came to Mei Long Zhen Restaurant to repast out of admiration during his state visit to China, singing high praise for its dishes.
With 74 years of progressive elaboration and ever-accelerated development, the dishes of Mei Long Zhen Restaurant are characterized by savory, mellow, distinct and unique taste. Hundreds of its classic and signature dishes are selected in the list of Famous Chinese Menu, such as shark's fin with crab meat, fried prawns with pepper sauce, crystal shelled shrimps and braised green beans.
The novel and unique decoration which combines classical and modern flavor of the restaurant provides an elegant dining environment for customers. On both sides of the restaurant, there are incense cedars, shrubs, artificial hill and fantastic rock peaks, boasting exquisite environment.

Mei Long Zhen Restaurant was opened in 1938 and was located on Weihaiwei Road at that time. In 1942, the restaurant was moved to the present location, West Nanjing Road, with the business area of over 130 square meters at that time. In 1958, the Prime Minister Zhou once came to Mei Long Zhen Restaurant to encourage its staff during his job inspection in Shanghai. Mei Long Zhen Restaurant has celebrity chefs of Sichuan cuisine, offering characteristic Sichuan dishes of Shanghai style.
Besides, it offers over 200 varieties of traditional dishes. In 1978, Mei Long Zhen Restaurant was expanded and renovated, covering an area of 430 square meters. Mei Long Zhen Restaurant was appraised as the national second level enterprise in 1988, and was selected as the most favorite Shanghai restaurant by the oversea people living in Shanghai in 1996. In 2007, Mei Long Zhen Restaurant won the title of Shanghai Famous Brand and was awarded the national top 10 China time-honored catering brand.
Signature Dishes
crab meat and shark's fin, fried prawns with pepper sauce, crystal shelled shrimps, braised green beans, smoked fish, crab meat with bean curd, red bean paste pancake, stewed sliced fish in wine sauce, pork balls with crab sauce, asparagus in rich broth, stir-fried river shrimp, codfish, stir-fried shelled shrimps, vegetarian duck, fried shrimps with longjing tea, steamed pork meat patties, shrimps with salt and pepper, sea cucumber
Useful Tips
Mei Long Zhen Restaurant (West Nanjing Road)
Address: No. 22, 1081, West Nanjing Road, Jing'an District, Shanghai
Average Consumption: 158 yuan per person
Tel: 021-62535353; 62566688

Mei Long Zhen Restaurant (Meilongzhen Square branch)
Address: 6th floor, Meilongzhen Square, No. 1038, West Nanjing Road, Jing'an District, Shanghai
Tel: 021-62172796; 62556688
Average Consumption: 140 yuan per person
Business Hours: 11:00 to 21:00
Bus Route: bus No. 15, 20, 23, 24, 37, 41