Shanghai Snack Streets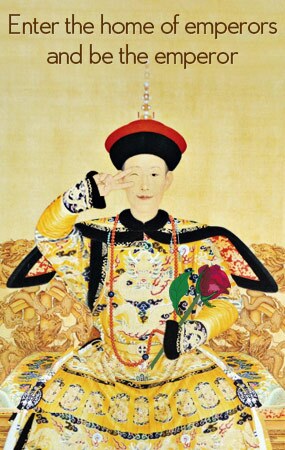 Shanghai, China's largest metropolis is famous not only for its tourist destinations, but its snack streets as well. If you have an adventurous palate and want to try out the gastronomic delicacies that are truly Shanghai, then you ought to visit the area's famous snack streets.
Wujiang Road
This famous snack street is located near the People's Square, right at the heart of the Jing'An District. It's the perfect pit stop for weary, hungry travelers at the end of a shopping spree on Nanjing Road. Because there are many Chinese and foreign restaurants here, there's no doubt that your tummies will be filled by the end of the day. To experience the essence of Shanghai cuisine, don't forget to drop by the old, traditional restaurants, which serve inexpensive yet delicious Shanghai snacks.
Wuyue Renjia. Stuff your stomach with Chinese noodles and specialties originating from the south of the country at this homey restaurant.
Yang's Fried Dumpling. This restaurant is a must-visit for every tourist, because it serves the best Shengjian or fried stuffed buns in all of Shanghai.
Oriental Express Eatery. If you have a hankering for meatballs, then this should be your first stop.
Sweeties. Hong Kong-style sweets are delicious and famous even in Shanghai. Taste these desserts without flying to Hong Kong by dropping by at Sweeties restaurant.
Old Town God Temple Snack Street
Located ten minutes away from South Bund, the renowned Old Town God Temple Snack Street is ideal for visitors who want to munch Shanghai delicacies despite their hectic touring schedules. This street is home to a massive snack plaza where you can sample all the yummy snacks of Shanghai. Apart from its tasty treats, another thing that the Old Town God Temple Snack Street boasts of is its buildings, which were fashioned in accordance with the design of Ming and Qing dynasties' architectural styles. Being the largest snack street in city, it's the perfect place for people who want to taste everything that Shanghai has to offer.
Shanghai Classical Hotel. Located on Fuyou Road, this renowned hotel restaurant boasts of tasty Bengbang cuisines unique to Shanghai.
Shanghai De Xing Guan. Bengbang food is just one of the specialties of this Bailing road-based restaurant. It also specializes in restorative and nutritious soups, which are good for one's health.
Nanxiang Mantou Restaurant. Located at Yuyuan Road, this restaurant is the perfect place to sample Nanxiang Steamed Stuffed Buns.
Lu Bo Lang. If you're craving for delectable Haipai foods and snacks, then this restaurant, located in Bailing Road, should be included on your agenda.
Chunfeng Songyue Vegetarian Restaurant. Vegans need not fret because this restaurant can feed them tasty vegetarian treats. Apart from vegan fare, Chunfeng Sonyue is also famous for its vegetable-stuffed bun.
South Yunnan Road
Located at the crossroads of Xizang Road and Yan'an Road in Huangpu, the South Yunnan Road is a timeless snack street which has served Shanghai residents and tourists for a long period of time. Also known as the Dashijie Food Street, it's near the Dashijie Amusement Park and the People's Square. This street is perfect for tourists looking for Chinese fare, as it is littered with restaurants specializing in Shanghai, Sichuan, Jiangsu and Shandong cuisines.
Xiao Shaoxing Restaurant. Boiled Chicken is a famous Shanghai food you must try at this restaurant. Its other Shanghai cuisines are delectable too.
Flavor Lounge. At this eatery, you will be able to taste the different flavors of China. Apart from serving Shanghai snacks, it also specializes in Ningbo foods as well.
Xiao Jinling Duck Restaurant. This place is perfect for people who are looking for tasty Jiangsu meals and snacks. Don't forget to try its specialty: Boiled Salted Duck.
Xian De Lai. This restaurant boasts of a big menu, but its most famous delicacy is the yummy Chop Rice Cake.
Xianxia Road
Located west of the city, in the Changning District, is Xianxia Road. This snack street is a melting pot of delicacies, with restaurants serving Shanghainese, Taiwanese, Japanese, South Korean, and Southeast Asian specialties. Bars, teahouses, and cafes decorate the street, making it a popular hub for Chinese youth.
Yonghe King. The perfect place for tourists looking for Taiwanese food. Also serves Taiwanese snacks and soybean milk.
Sweet Factory. Have a sweet tooth? Then drop by this restaurant and sample its red bean pudding and cream puff.
Pasta Fresca Da Salvatore Italian Restaurant. Taste the best Italian foods in Shanghai at this restaurant.
Lisboa Restaurant. Experience Portuguese and Macau fare at this quaint place.
Huanghe Road
This snack street is located near Huangpu's People's Square. Shanghai cuisines and seafood recipes are the best foods to try in this snack street. Because the prices are affordable, there's no reason you should not drop by this street.
Tai Sheng Yuan Restaurant. This place serves the best foods coming from the Guangdong, Sichuan, and Shanghai districts of China.
Lai Tian Hua Restaurant. Its specialty is the Benbang cuisine of Shanghai. It also serves delicious Guangdong foods.
Gong De Lin (Godly) Vegetable Diet Food Shop. This is the perfect stop for vegans, as it serves vegetarian foods.
Zhupu Road
This famous snack street is tucked into the heart of the Hongkou district, located north of the Suzhou River. The road, which spans a length of 1000 meters, features restaurants specializing in Shanghai, Sichuan, Zhejiang, Guangdong and Jiangsu cuisines.
Dingxiang Restaurant. As the most famous restaurant in Zhupu Road, this restaurant is best for people who want to sample traditional Benbang cuisine.
Our local experts are always ready to create you a hassle-free tour. Get an authentic experience by contacting one of our travel advisors.