Nanjing Road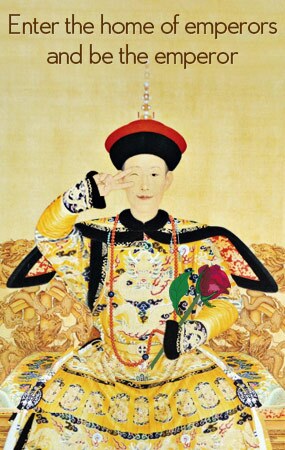 Nanjing Road(南京路), named Park Lane before, is the oldest commercial street in Shanghai, which has been the most prosperous business street since the last century. Nanjing Road stretches from the Bund in the east to Jing'an Temple in the west, with the overall length of 5.5 kilometers, boasting row upon row of large-scale commercial buildings on both of its sides. It offers new goods from various regions and brand-name imported goods. It traverses downtown Shanghai, going through 26 roads.
Before liberation, Nanjing Road used to be both an area infested with foreign adventures and a road filled with revolutionary tradition. After liberation, as the most bustling shopping center in Shanghai, Nanjing Road has been reputed as "China's No. 1 Street". In Shanghai Road, a number of its commercial enterprises have become bellwethers of China's retail business enterprise, such as Shanghai No. 1 Department Store, Shanghai Hualina Commercial Building and Shanghai New World Shopping Mall. Nanjing Road boasts old and famous gourmet food, such as Taikang cookies at retail and Xinya Guangzhou-style dessert. The night scene of Nanjing Road is quite charming, featuring lights turned on all night, which is as prosperous as that of Tokyo, Hong Kong and Bangkok.
Transport: Take Subway Line 1 or 2 to People's Square station, Subway Line 2 to East Nanjing Road or People's Square; Take No. 20, 37, 921, 18, 17, 22, 55, 21 or 23 buses
Our local experts are always ready to create you a hassle-free tour. Get an authentic experience by contacting one of our travel advisors.