Shanghai Attractions
Ever since the turn of the 20th century, Shanghai has been held as the symbol of fashion and charm in China.
In the 1930's and 1940's, it was a city full of luxury and opulence. In the 1950's,
Nanjing Road
in Shanghai became famous all over China for its prosperity. After the country's national reforms and opening-up policies were carried out, Shanghai become the capital of China's pop culture. Today, it is not only the leader of style but also in the production of the clothing itself. Because of this, Shanghai is a popular city for women around the world. Here, the latest fashion trends meet the dreams and requirements of every modern woman.
Yet inside despite the speed and thickness of this modern city, there is unique delicacy and beauty that lurks underneath. This underlying glamour often makes people forget that Shanghai is actually the financial center of China and a vital international harbor in the Far East. Shanghai is critically important as an economic epicenter and has played a chief role in the political affairs and economic development of China for nearly a century.
The metropolis, as an epitome of modern China, has much historical significance. Shanghai is the birthplace of the Chinese Communist Party, and as a result, there are countless stories about the many heroes of modern China such as Sun Yat-sen (the first president of the Republic of China), Soong Ching-ling (vice chairwoman of the People's Republic of China and the first non-royal woman to officially become head of state of China), Mao Zedong (the first chairman of the Communist Party of China), Zhou Enlai (the first premier of the People's Republic of China), Lu Xun (an influential writer of the 20th century), Li Hung-chang (viceroy of Zhili and minister of Beiyang), Chiang Kai-shek (one of China's most powerful political and military leader of 20th century), Soong Ziwen (premier of the Republic of China), and so on. Many of the former residences of these celebrities are still scattered throughout Shanghai.
As far as the city's attractions go, many lie in the downtown areas, such as in Lujiazui the main financial district: the
Oriental Pearl Tower
, Shanghai World Financial Center, Riverside Avenue, and more.
Recommended Shanghai Tours: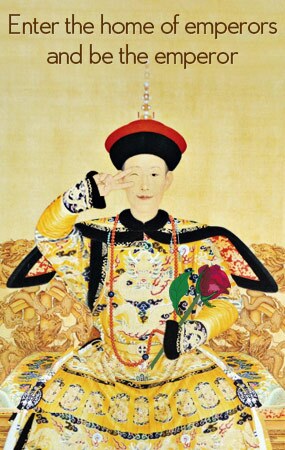 For an authentic travel experience, contact one of our travel advisors. Our local experts are always ready to create a hassle-free tour for you.