Duolun Cultural Road
The Duolun Cultural Road is bursting with so much history, culture and interesting architecture. This place made its mark in history because it is recognized as the nest of the greatest writers of the 20th century. The Association of Left-Wing Writers is a respected and influential organization. Its prominent members like Dinglin, Shating and Quqiubai lived in Duolun Cultural Road. Other prestigious writers like Guo Moruo , Mao Dun, Lu Xun, Wangzaoshi and Ye Shengtao are also known to have resided in this street.
The golden era of the Duolun Cultural Road is during the 1920s up to 1930s. This was the time when a lot of Shanghai's elites reside in this area. Unfortunately, when the end of the 20th century came in, the reputation and overall appeal of the street gradually faded. A lot of unattractive infrastructures appeared along the street. The income of the residents dwindled too.
The good thing is that in 1998, the government exerted effort to bring back the glam that this place used to have. Historic buildings were restored and some were transformed to commercial establishments with quintessential vibe. There are also museums and galleries which were repaired by the government. Hence, Duolun Cultural Road today is bursting with traditional Chinese beauty. There are also plenty of interesting spots to check out.
Places to Visit
In 1998, the Duolun Cultural Road was officially recognized as an outdoor museum. Yes, walking along the street would make you feel like you are inside a museum which echoes traditional Chinese culture. The surroundings are filled with architecture which can be traced back to the 1920s.
Aside from the fascinating establishments with impressive architecture, there are also several bronze statues which are done as life-size structures. One of the more famous statues is the one that features Rou Shi. A tribute was given to him because he is one of the Left Union's five martyrs. In 1931, they were killed by the Kuomintang.
In memory of the famous writers in Duolun Cultural Road, there is also the League of Leftist Writers Museum. It holds much of the artifacts and ancient items which were left by the prominent writers of the 20th century.
Admission Time: Tuesdays to Sundays, 9:00 am to 11:30 am, 1:00 pm to 4:30 pm
Admission Fee: Admission is free and tours can be arranged ahead of time
Address: Bldg 2, 201 Duolin Road
Among the popular architectural landmarks in Duolun Cultural Road is the home of Kong Xianxi. His residence was first built in 1924 and this is reflective of Islamic-style architecture. He is popular for being one of the top entrepreneurs of his time and an official of Kuomintang.
Address: 250 Duolun Lu
The entirety of Duolun Cultural Road may be reflective of traditional Chinese culture but this place is also the home of The Hong De Church. This is a Christian church but the architecture that is used in its construction is based on Chinese style. Because of the impressive preservation, a lot of people choose this place not just for sight-seeing but also a location for photography. Some people still hold spiritual gatherings here.
Address: 95 Duolun Lu
Of course, there are also plenty of great finds in Duolun Cultural Road which will complete your trip. You can find quaint shops of local Chinese products, home decoration, arts and crafts. This street is also the best place to find antiques.
Address: Best antique pieces are found in 181 Duolun Lu
Since this street is frequented by tourists too, there are also interesting cafes and restaurants which serve delicious local dishes that will satisfy your hunger after a day of exploration.
Location:

Duolun Lu, Hongkou District, Shanghai
How to Get There?

NO.21, 939, 231, 47, 854, 79, 18 buses will take you there.
Take metro line 3 to Dongbaoxing Lu Station
Ticket Price:

Free
Opening Hours:

No limit
Recommended Shanghai Tours: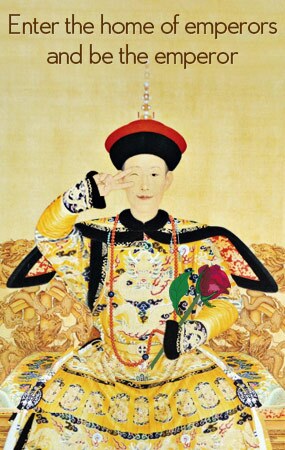 For an authentic travel experience, contact one of our travel advisors. Our local experts are always ready to create a hassle-free tour for you.