Huxinting Tea House
Your visit in Shanghai is not complete unless you have checked out Huxinting Tea House. It was only in 1855 when this place was converted to a teahouse. It happened during the reign of Qing Dynasty's Emperor Xianfeng.
The first name for Huxinting Tea House was Yeshi. Eventually, it became popular as Wanzai. Soon, it was again renamed as Mid-lake Pavilion Teahouse. The main reason why it got its latter name is because of the location of this teahouse.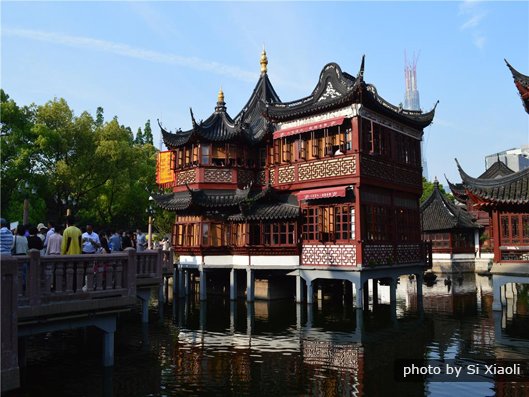 A small artificial lake is found in the middle of Shanghai. Right on this lake stands a beautiful pavilion. Both were constructed during the Ming Dynasty and it is attributed to an official named, Pan Yundan. Originally, both the lake and the great pavilion were considered as a part of the Yu Garden. In 1784, the pavilion went through renovations because of the orders of Qing Dynasty's emperor Zhu Yunhui. When its beauty was revived, it emerged as a meeting place for merchants and elites.  
Attractions
The Huxinting Tea House is a great place to visit. The mere façade of this place is fascinating. Before you get to the main pavilion, there is an attention-grabbing bridge which is constructed with a zig-zag style. According to traditional Chinese beliefs, this zig-zag design is not only for aesthetic appeal. It is also important for keeping the evil spirits from getting into the pavilion.
Since the Huxinting Tea House stands right in the middle of the lake, its foundation rests on sturdy stilts. Hence, it gracefully rises above water.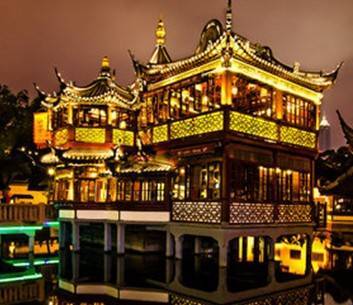 The exterior of the Huxinting Tea House is amazing. It is brightly colored in rich red and white color which is adorned by intricate Chinese patterns. The pointed roof of the teahouse which is constructed by carefully placing each tile piece makes the entire structure even more magnificent.
Of course, the interior of the teahouse is equally dramatic. It is beautified by lavish wall decorations with a strategic play of colors. Even today, the furniture and fixtures inside are still reminiscent of the ancient Chinese style.
This wonderful place can accommodate up to 200 guests.
Food and Drinks
Once you are done feasting your eyes on the exquisiteness of the Huxinting Tea House, it is time to try out how this place could satisfy your taste buds.
The preparation for the tea which is served in this place is unlike any other. The water that they use has to be pure mineral water. This is an integral part of the tea preparation because if the water is not pure mineral, then there may be unwanted taste which could ruin the flavor.
The tea leaves are also collected from areas within China which are renowned for growing the finest ones. Even connoisseurs would agree that the tea in this place makes their taste buds celebrate. In fact, today's connoisseurs, entrepreneurs and other elites go to this place as part of their hospitable gesture for their important guests.
This place is very sophisticated that when Britain's Queen Elizabeth II visited Shanghai, she also spent some time in the Huxinting Tea House. She drank some tea with her entourage and some local personnel.
Aside from the delectable tea, this is also a good place to try out some authentic Chinese cuisines and other types of refreshment. Hence, it is not a place that is solely for tea drinkers.
Location:
It is located in No. 257 Yuyuan Road.
How to Get There?
The easiest way to get to Huxinting Tea House is to take bus routes No. 11, 932, 930, 66
Ticket Price:
No ticket.
Opening Hours:
08:30-21:30
More Tips:
Best Time to Visit: Visiting the Huxinting Tea House any day is good choice but Mondays are more fun because there is a band which plays traditional Chinese music using woodwind and string instruments.
Recommended Shanghai Tours: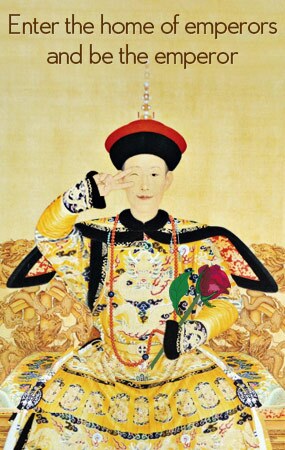 For an authentic travel experience, contact one of our travel advisors. Our local experts are always ready to create a hassle-free tour for you.