Shanghai Railway Museum
Shanghai Railway Museum was completed in 1909, which keeps the original shape of Shanghai-Nanjing railway station with classical British architectural style. It was open to the public in August, 2004, as a base for science education in Shanghai.
Following the guidance of scientific outlook on development, on the base of historical materials, the museum demonstrates the 100-year development history of railway of Shanghai and East China. The museum is composed of six parts, boasting over 50 items on display, with thousands of exhibits. You can either appreciate the old precious railway equipments and historical pictures, or participate in various intellectual and interesting scientific activities.
Shanghai Railway Museum covers an area of about 1,300 square meters for an outdoor exhibition area and over 3,000 square meters for the main building of the museum. The main building of the museum is four storeys high, and the ground floor is open to the public now with the area of 1,000 square meters, exhibiting pictures, historical materials and material objects.
Entering into the museum, you can see a big and a small locomotive in the square of the building. The big locomotive with the type of KD7, was made in US in 1940. The small locomotive with the type of CN and the number of 26, is a steam locomotive of narrow gauge. It used to have the maximum speed of 45 kilometers per hour.
The exhibition cases in the museum are designed with the appearance of compartments of trains, collecting more than 3,000 precious historical relics and photos of the development of railways in the past 100 years. Visitors can not only visit these exhibits, but also hold the joystick of trains, experiencing being a driver of trains in the simulation cabin.
Ticket Price:
10 yuan per person
Opening Hours:
9:00-11:30; 14:00-16:30; every Tuesday, Wednesday, Thursday, Friday and Saturday
Recommended Shanghai Tours: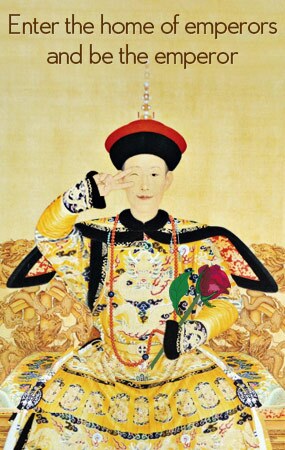 For an authentic travel experience, contact one of our travel advisors. Our local experts are always ready to create a hassle-free tour for you.