Mount Sanqingshan National Park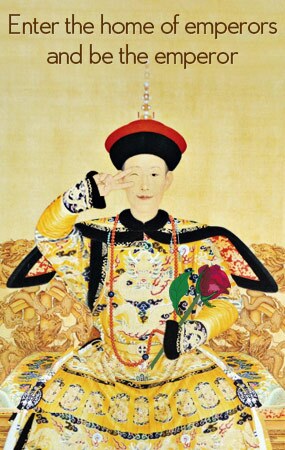 Sanqing Mountain lies between Yushan and Dexing County in Jiangxi Province. With a total area of 220 square kilometers, its central scenic area is 71 square kilometers and its highest peak (Yujing Peak) rises to 1817 meters. "San" in Chinese means three, thus Sanqing Mountain is so named for the three major peaks of the mountain, which are Yuqing, Shangqing and Taiqing. The full shape of the mountain resembles a lotus leaf, with a 56 square-kilometer narrow stretch running north to south. Owing to a great deal of geomorphic change, thousands of striking peaks, deep secluded valleys have formed.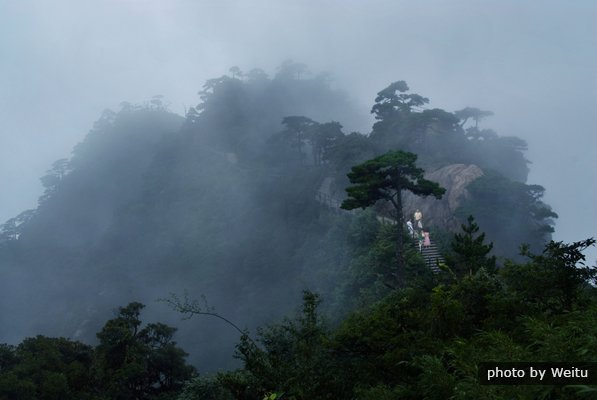 The advantaged natural conditions of Sanqing Mountain have formed a natural landscape with grand peaks, shrouds of mist, fresh air, clear streams and lush, varied plant life. Its enormous granite landscape includes countless striking and towering shapes. Its rich conifer forests are dense, and full of rare plants and animals. Together with these is the human landscape, one which has a history of more than 1600 years and reflects Taoist tradition, which has left its ancient carved stones, temples and palaces dotting the rugged slopes.
Sanqing Mountain has been a sacred place for Taoists since a visit by the alchemists Ge Yun and Ge Hong during the East Jin Dynasty (317 A.D. - 420 A.D.). The man who first built a Taoist temple at the foot of Sanqing Mountain was a descendant of Wang Jian, a prefecture chief in Xinzhou during the Tang Dynasty. During the period of Emperor Tang Xizong, Wang Jian received the emperor's order to mollify the people of the region during an uprising. Once he reached the north foot of Sanqing Mountain, he marveled at the scenery so much that he finally brought his family to live there.
During the Song Dynasty, his descendant Wang Lin invested to build Taoist temples, making Sanqing Mountain a major destination for Taoists. In the period of the Jingtai emperor, during the Ming Dynasty, the descendant of Wang Lin – Wang Hu – continued with large-scale construction and rebuilt Sanqing Palace. Throughout the mountain there are temples, pavilions, carved stones, statues, gates and bridges, with a total number of more than 200 relics.
With its Chinese moniker of "top one fair mountain in South China", Sanqing Mountain is divided into seven scenic areas, all of which still seem nearly untouched, with the magnificence of the Mount Tai, the fantasy of the Mount Huang, and the beauty of the Mount Lu.
Sanqing Mountain National Park was listed as one of the eight natural wonders of the world by UNESCO in July, 2008. What's more, Sanqing Mountain Park was chosen as a world heritage site by UNESCO for its forests, waterfalls and unique granitic rocks and pillars.
For an authentic travel experience, contact one of our travel advisors. Our local experts are always ready to create a hassle-free tour for you.