Shaoxing Food
Last updated by  at 2017/5/15
Shaoxing Featured Food:
Baixiang (dried Fish) And Chicken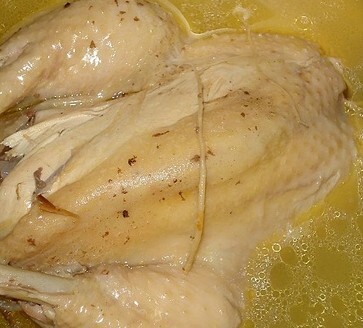 "Baixiang" refers to dried yellow-fin tuna, a kind of rare marine product with delicious taste and firm meat. "Yue Chicken" is a tribute and famous specialty of Shaoxing in the history, delicate and fat. Cooking "Baixiang" and "Yue Chicken" together into one dish is really the icing on the cake, accomplishing better taste. Both of them have the function of nourishing; the tastes of salted and fresh food mix together, chicken with the flavor of dried fish and the latter with the one of chicken, delicious and full of aftertaste. It deserves the treasure among dishes and the typical representative combining salted and fresh food of Shaoxing.
Babao (eight Treasures) Dish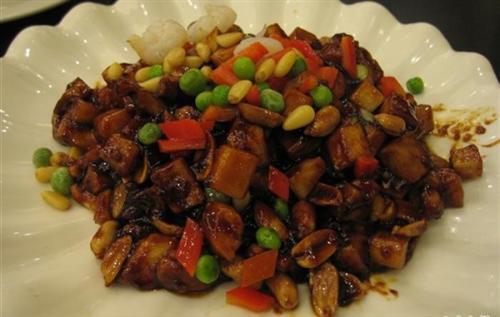 Its main ingredients consist of pickles made from cabbage with tall stalk and soybean sprout without root. Meanwhile, add dried bean curd crust (threadlike), rabbit (bar-like) and winter bamboo shoot (slice-like) etc. besides, put some dried mushroom and agaric etc, then fry them with oil. Because of the daily diet of much grease, it has won wide popularity.
Dasheen Dumping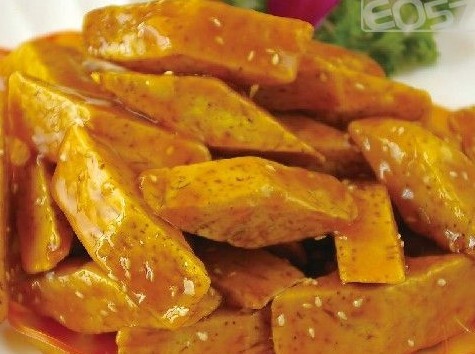 As the traditional specialty snack of Xinchang County, Shaoxing Province, Dasheen Dumping has a history of several hundreds of years. Since Xinchang is located in the mountainous area, the local people could hardly eat fish during the Spring Festival in the past. Because dasheen and fish pronounce alike in Chinese, the mountain men would make some dasheen dumping to relieve the thirst for fish. Cooked with golden dasheen as the main ingredient, dasheen dumping has elegant color and beautiful shape, glutinous, smooth and delicious.
Silver Thread Diabolo
The dried bean curd crust is golden and as thin as organdie, stuffed with shredded radish and fish. After frying, it tastes crisp, making diabolo-like sound, having a unique style.
Fried Bean Curd With Odor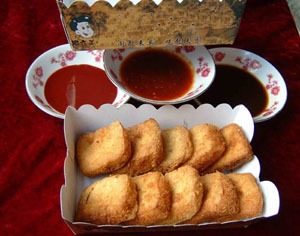 Fried Bean Curd with Odor is one of the great specialties of long standing in Shaoxing. Once tasting it, people usually cannot help eating more. Though lacking elegance in its name, Bean Curd with Odor has good taste covered by ugly appearance, presenting wonder through its commonness and attracting people by delicious flavor. Through choosing materials, confecting brine, marinating, fermenting, airing and frying, it is golden, crisp outside and soft inside, with strong fragrance.