Shaoxing Transport
Considered as the biggest country in the world, China definitely needs a comprehensive transport system to ensure proper delivery of services, fast and efficient conduct in business, and impressive tourism. Thankfully, it does not disappoint. Shaoxing, for one, is one of the most visited places despite the lack of its own airport.
What Is Shaoxing?
Shaoxing is one of the prefectures of Zhejiang Province. It is only a small land covering no more than 10,000 square kilometers and has a population of roughly 5 million. However, it generates more than ¥270 billion in GDP.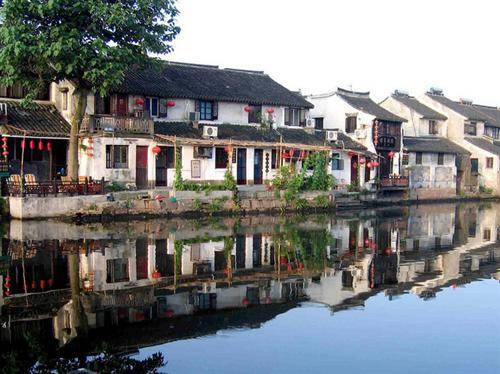 One of its most popular industries is textiles, mainly due to the continuous growth of the renowned silkworm production—a livelihood that has been passed on from generations to generations. In fact, thousands of business executives go here during the regular textile fairs and exhibitions. It also offers a lot of great things to the tourists such as Lu Xun residence and local Chinese rice wine using the waters from the Jianhu-Mirror Lake.
Transport
Wupeng Boat and River Cruise
The city of Shaoxing is also known for a lot of names, including China's answer to Italy's Venice. This is because the ancient city is home to plenty of narrow and complex waterways and several bridges. They are made even more popular due to the fact that they tell so much of the city's very old history.

Guests have two options on how to navigate these parts. One they can simply cross some of the bridges and observe the waterways and the rural scenes from there. The other—and the one usually preferred—is to ride the wupeng boat.

The wupeng boat is a Chinese gondola. It sits around 2 people excluding the boatman. At the most, it accommodates six. It is easily spotted because of its attached awning, which is painted black (hence, the name). It is very effective come rainy season as well as during the scorching summer. Needless to say, the guests can request that the awning be removed so they can properly see their surroundings.

Not all wupeng boats pass through all canals and bridges. They have their designated routes, so if you have specific places to see such as Keyan Scenic Area or the Dayu Tomb, you must find out which wupeng boats to take. They also have different ports. So far, in Shaoxing, there are around 5 bridges for every kilometer. Visitors should never miss any of the 5 historic blocks, which feature classic everyday Shaoxing scenes. The most famous bridge in the area is Bazi. Made of stone, it resembles the Chinese character of 8.
Air
There is no airport in Shaoxing. The closest is Hangzhou Xiaoshan International Airport, which is located in Hangzhou and still within the Zhejiang Province. It is around 50 minutes to an hour away from Shaoxing.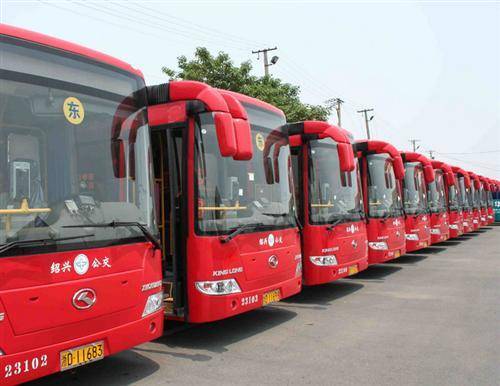 Shaoxing Buses
From the airport, you can ride the express or the shuttle buses. The buses leave at certain intervals, so you do not have to wait too long. They are around between 9:40 in the morning and 10 in the evening. From Shaoxing to the airport, meanwhile, the buses start leaving early at 8:30 a.m. The last is at 6:30 p.m.

You can also ride the taxi, but it is going to be very expensive, and it is possible you will encounter some who will take advantage of you. If you do not want the hassle and are willing to pay the premium, you can opt for airport transfers instead. If you are traveling on a group tour, the airport transfers are almost always included in the package.
Buses
There are a number of bus operators that serve Shaoxing. Thus, moving around the city and traveling to the nearby provinces and other towns is never an issue. Meanwhile, as mentioned, if you are coming from the airport, you can ride a shuttle bus that takes you directly to Shaoxing for only CNY30 or around $5. The departure times vary depending on where you are stopping.
One of the identified offloading areas is the Dynasty Hotel, which is located in Shengli Road. The other is in Keqiao Town. You can also ride a bus to and from the airport via Zhuji, the capital of Zhejiang. It costs CNY45. You can reserve your bus tickets ahead, though not all schedules are available.

Shaoxing has 5 bus stations that can accommodate hundreds of buses. These include Passenger Transport Center, Shaoxing East, West Bus, and North Bus. They cater to different places. The buses are coaches, so they are comfortable and truly perfect for long-distance traveling.

There are also buses that are called tourist expresses. They simply take you straight to some of the popular attractions in the area.
Trains
Another transportation option in Shaoxing is the train. Its railway station is near Huancheng North Road and within Chezhan Road. It serves several urban areas within the province such as Ningbo and Hangzhou, where the airport is found. You can also arrive at Shaoxing and leave to other key cities such as Beijing and Shanghai through this train station. To get there, you need to ride buses with numbers 1, 2, 10, 14, and 4. Though the trains are fast and you can book tickets ahead, the waiting time can be excruciating and the intervals may be sporadic. For example, trains for Shanghai can take as long as 5 hours to arrive. Moreover, because the station is small, expect very heavy foot traffic.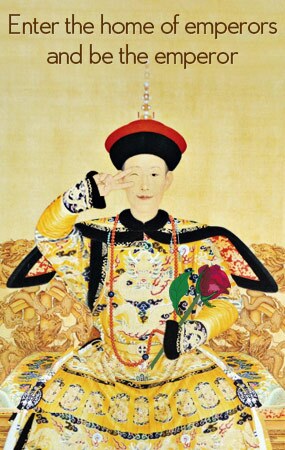 For an authentic travel experience, contact one of our travel advisors. Our local experts are always ready to create a hassle-free tour for you.