This monastery is a "must " for visitors to Tibet. Sakya, meaning "Grey Soil" in Tibetan since the soil surrounding it is gray; its walls were painted in red, white and grey strips, which represent Manjushri, Avalokiteshvara and Vajrapani respectively. Sakya Monastery, reputed as as the "Second Dunhuang", is the first Sakyapa sect of Tibetan Buddhism created by its initiator Khon Konchog Gyalpo in 1073 from which Sakyapa rose and once ruled Tibet, occupied 14,700 square km. It was shaped in square, and the trove including "Beiye Sutra", "Shouxing Picture" etc. Sakya Monastery not only records the history of the combination of religion and politics in Tibet, but also deemed as the sign that Tibet was brought into Chinese domain officially. Sakya Monastery has 900 years history and the Sakya Sect ruled Tibet for more than 70 years. So the monastery has a colossal collection of highly valuable art pieces, including abundance handwriting sutra that is said that copied by all the Tibetan calligraphists organized by Basiba. Sakya's collection of treasures also contains 3,000 pieces of sutras that have thousands of years history. The mural in Sakya Monastery is quite different from Dunhuang that has already become relic. Here the mural is still passed on from generation to generation.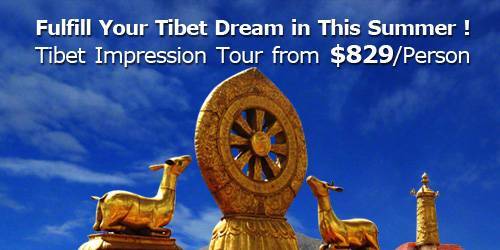 There are two ways to inherit power: its religious power is descended from paternal uncle to nephew while its political authority from father to son. After Gongquejiemian passed away, his son Gongeningpu (1092-1158), who was very wisdom and also perfected the Sakya Sect, took charge of the Sakya Monstery. Gongeningpu was also reputed as "Saqin"(Sakya Master), the founder of this sect. The second son of Gongeningpu, Suonanfangmo became the second Sakya Throne Holder. The third son Zhabajianzan who had ruled the monastery for 57 year became the third Throne Holder. The first son of Gongquejiemian's fourth son, Beiqinwopu, Sapangongejianzan(1182-1251), shorted for Sapan or Sakyapan Master, also a famous character in Sakya Sect, became the fourth Throne Holder. 
At the beginning of 13 century AD the Mongolia tribe with its leader Genghis khan sprung up and unified Central China by force. In 1240 General Kuotuan in Yuan Dynasty wanted to call in Sanpangongejianzan who enjoyed high reputation among Tibetan sects before advancing to Tibet. In 1244 the nephew of Sanpangongejianzan, Basipa(1235-1280) went to Liangzhou(now Wuwei,Gansu) to meet Kuotuan in 1247 and wrote to Hierarchs and nobles in every Tibetan sect persuading them to accept the Yuan Dynasty's condition, and then Tibet was brought into Chinese domain officially. After Kublai khan unified the whole China and founded Yuan Dynasty central government, he assigned Basipa as "Emperor's Master" and obliged "assign to rule all the Buddhism Sect "jade seal, which meant that he managed the national Buddhism affairs and assisted central government to rule 130,000 families in Tibet. Basipa took Kublai khan' s order. He checked registered permanent residence and legislated law. In 1268 Sakya set up a local regime in the same structure as the other provinces in China. And Basipa was assigned as the Administration Officer of Tibet subjected to Central Government. Sakya Sect reached at the height of power and splendor. In the late 14th century, along with the perdition of Yuan Dynasty, Geju sect replaced the power of Sakya, but it still survived.
Sakya sect doesn't forbid marriage, taking Taoguo as its main sutra. It plays an important role in the development of Tibetan culture. During its rule, Tibet ended the war situation lasting 400 years, thus the society developed and the culture and art became prosperous. At that time, some hierarchs of Sakya sect had lots of translation works on literature and history , such Sakya Proverb by Sapan, Zhangruzhilun by Basipa. The character created by Basipa under Kublai khan's order, called Basipa Character, enjoyed an important position in Chinese character history.

Scenic Spots:
Lakhang Chenmo Hall:
Lakhang Chenmo, the Main Chanting Hall, is the central structure of Sakya's inner courtyard. The hall, measuring 5,700 square meters, has 40 huge pillars, four of which are 1.2 meters (4 feet) in diameter. Legend tells us that the four pillars were carried and presented by a Chinese Emperor, a tiger, the Nereus and a wild yak. Wall murals in the hall depict the stories about the pillars. Besides statues of Buddhas, the hall houses the greatest religious library in Tibet, containing tens of thousands of sutras written in Tibetan, Chinese, Mongolian, and Sanskrit. Among them two sutras named Kanjur and Tanjur were writtben in ink produced from ground gold powder. In the chapel west of the hall mandala-making techniques are taught. Ngudung Lakhang, or the North Chapel, houses 11 silver-wrapped stupas of former Sakyapa Throne Holders. Pukang, the Manjushri Chapel, contains a Jowo Sakyamuni, a Manjushri and other statues.
Last year a seventy million Yuan (8.5 million US$) national fund had been allocated to renovate and rebuild Sakya Monastery. The reconstruction has begun although the Northern Monastery is still covered with rubble except for a newly built stupa, which keeps relics of the first Sakya Throne Holder.

Colleting Books:
Sakya's collection of treasures also contains 3,000 pieces of sutras written in Tibetan, Chinese, Mongolian and Sanskrit which cover a wide range of knowledge; other artifacts such as seals, crowns, robes, Buddhist vessels and statues bestowed by emperors of the Yuan Dynasty are also on display there. There are more than 40,000 books in the monastery. There is a wooden bookshelf, 57.2 meters long, 11meters high and 1.3 meters wide. There are 464 book storehouses with millions of sutra, among which over 2,800 are hand copy in Yuan and Ming Dynasty, originating from old India with thousands years history. These Beiye Sutra is rare in the world.

Pudejiamalong Sutra:
Pudejiamalong Sutra is the most valuable Tibetan Sutra, written in gold powder. The size of 1.8 meters long, 1.3 meters wide and 0.67 thick makes it the biggest sutra book in the world. It has detail description on Tibetan religions, history, philosophy, literature and agriculture.

Big Chanting Sutra Hall:
The Big Chanting Sutra Hall with 5,700 square kilometers is held by 40 red lacquers painted huge poles. The four cypress poles with 1.2 diameters in the middle are very special. It is said the Yuan Dynasty obliged them. Tibet is very far from the Yuan capital and also hard for people to deliver them. Basipa felt very disappointed, but at this time he found the poles appearing suddenly in a river. So these four poles all got their names, which has detailed record on the mural in the main hall.

Murals:
Sakya has countless murals, mostly of the Yuan dynasty (1271-1368). Among them, murals of mandalas and former Sakya Throne Holders are the most outstanding, among which the meeting of the former Sakya throne Holders and Kublai khan, the Sakya Monastery building scene are two most valuable murals.
Solo Adventure Tips:
Location:

The monastery lies in Sakya Country, 130 kilometers (80 miles) southwest of Shigatse.
How to Get There?

It can be reached by taking the bus at the Shigatse Bus Station to Sakya. The bus leaves at 7:00-8:00 and takes five hours at RMB 30 Yuan. There is a checkpoint before entering Sakya. Then walk along the road, you will see some white buildings on the left. After about 5 minutes you'll arrive at Sakya Monastery.
Ticket Price:

RMB 45 Yuan per person
Opening Hours:

9:00am—12:00pm; 14:00pm—18:30pm
More Tips:

1. West from Shigatse about 170, cross Jiatsola Mountain (5,000 elevations), you'll find the Sakya Basin between Gangtis Mountains and Himalayas. The mauve castle in the center of the basin is the famous Sakya Monastery. Generally the Tibetan houses are all white, except houses in Sakya, where you will find all colored, so it's easy to find it.
2. Because it is far from Sino-Nepal Road, so the living standard and materials supply are not so good. There are few restaurants on the street, and also the conditions in hotel are not sound. So if you want to stay a night, you'd better have psychological preparation. But the life is a little like that of past 200 years ago. Sakya Town Rest House (four persons room, 15 Yuan per one. Often lack in water and electricity). Simple food is offered in a few restaurants.
3. The Sakyapa sect allows marriage and its religious power is descended from paternal uncle to nephew while its political authority from father to son.
4. If you want to experience Diamond Buddhism Rituals, you can come in summer and winter when there will be large-scale and characteristic Diamond Buddhism Rituals. When performing the Holy Dance, the dancer all wear masks of Sakya Monastery Guard God and other different holy beasts. The holy dance vividly reflects the basic content of Tibetan Mizong holy dance killing devils. During these two rituals, thousands of lamas and crowd will come and worship, praying the holy dance bring happiness and fortune to human beings. And this is the golden season for travel in this monastery.
Information accuracy:
We try to make the information on China Travel accurate when we write/edit it. If you find any outdated information, please inform us.