Shigatse Travel Guide
Last updated by fabiowzgogo at 2017/6/19
Shigatse Overview
Important Travel Note: Nepal Earthquake Affects Tourism for Several Weeks
The Nepal earthquake occurred on 25 April, 2015 with a magnitude of 7.8. Mt. Everest Base Camp and Zhangmu are tremor-influenced areas in Tibet. Zhangmu is closed to tourists.
We do not recommend to visit the border between China and Nepal or Mt. Everest in the next 2 weeks. But the rest areas in Tibet, like Lhasa, Shigatze and Namtso far from the border are unaffected. Qinghai–Tibet and Lhasa–Shigatse railways are still operating.
We will try our best to make changes to you itineraries if this natural disaster caused you any trouble.
In order to appreciate the spectacularity of Tibet, ambitious people come to Shigatse from a great distance desiring to realize the dream of challenging the utmost limits of human being. And that is the charm of Mt. Everest. It is the pride of Shigatse that has become one of the most charming tourist attractions in Tibet.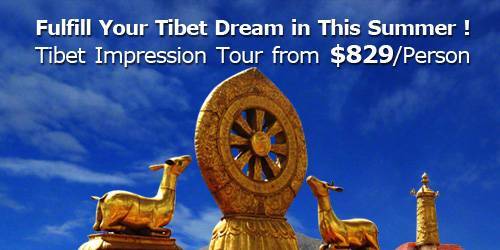 Located in the alluvial plain at the confluence of Brahmaputra and Nianchuhe rivers, Shigatse is 273 kilometers west to Lhasa. At an elevation of 3,800 meters, with the area of 3,875 square kilometers and population of 820,000, it is the second biggest and the only county-level city in Tibet.
Shigatse is is the seat for every generation of Panchen Erdeni. Nowadays, Shigatse has become an important tourist attraction and transit of Tibetan golden tourist route, attracting countless tourists at home and abroad with its mysterious Tibetan Buddhism culture.
History
Shigatse is an ancient city in the altiplano with a history of nearly 600 years. It is named Xikasangzhuzi in Tibetan, and Xikazi for short, which stands for "a manor of the most fertile soil", and it is transliterated into Chinese as "Shigatse".
In the middle of the 13th century AD, the Yuan Dynasty set up 130,000 Hus (households) in Tibet and the region where now Shigatse covers was under the jurisdiction of the Xialu master. In the early 14th century, Great Situ (Minister of Education in ancient China), Jiangqujianzan, built Pazhu Dynasty to replace Sajia Dynasty, removing the political center in the lower reaches of Nianchuhe from Xialu to Shigatse and setting up Xikasangzhuzi there. Zangzhuzi means "achieving what one wishes" while xika was a common name for Tibet feudal manors (also suggested the primary administrative unit in the late period). Jiangqujianzan adopted Xikasangzhuzi as the name to show that he had already realized his aspiration.
Xikasangzhuzi was habitually called Xikazi for short later, and then the name was shortened to various versions of Chinese translations and finally transliterated as Shigatse. According to legend, Lianhuasheng, a famous monk from Indian, went to Tibet to build Samye Monastery at the invitation of the Emperor Zisongdezan in the 8th century. He went by Shigatse where he preached and spread Buddhism. The monk had predicted the center of the snowfield would be set up in Lhasa and Nianmai (Shigatse) next.
From then on, the devout believers set up zong (an administrative unit in Tibet) in Nima Mountain, which gradually became the center of behind Tibet. In the middle of the 15th century, Genshuzhuba, the first Dalai Lama and a disciple of Zhong Kaba, directed the building of Tashilumpo Monastery at the foothills of Nima Mountain, laying a solid foundation for the future development of the city.
The ancient buildings there maintain the Tibetan style and absorb the Han architectural features as well, which is shown especially in the 16 monasteries of various features and denominations, such as Tashilumpo Monastery built in 1447, the Zong Ruins in the early 14th century, Xialu Monastery in the 11th century, Er Monastery in 1429 and Angong Monastery in 1548. Also, there are lots of Tibetan style dwelling houses all around urban and rural areas with distinct and various styles and connotations.
Shigatse is a small city and big village as well, with the reputation of 'granary' of Tibet. It is also the seat for every generation of Panchen Erdeni. Nowadays, Shigatse has become an important tourist attraction and transit of Tibetan golden tourist route, attracting countless tourists at home and abroad with its mysterious Tibetan Buddhism culture.
Features of the City
Shigatse is the most colorful area in Tibet with vast grasslands, fertile fields in river valleys, flourishing semitropical jungles and snowfields at high altitudes. The famous scenery spots include Xiqin Spring, Yatung Spring, Yongzelucuo Lake, Tashilumpo Monastery, Palkor Monastery in Gyantse, Sakya Monastery, Pingcuolin Monastery, Juenang Monastery, Pala Manor and etc. Furthermore, the Everest Nature Reserve, with an area of more than 30,000 square kilometers, is around it.
The annual Zhanfo Festival and Tiaoshen Festival in Tashilumpo Monastery, Ximuqinbo Festival in Xialu Monastery and Tibetan drama shows have won a high prestige in the world for their distinct styles. In addition, Shigatse is rich in medicine resources, among which there are more than 300 kinds of medicines for common use, such as aweto, fritillaria, gastrodia tuber, hsueh-lien-hua, rhodiola root and rhubarb.
Geographic Location and Population Composition
On the southwest frontier of China and in the southwest of Qinghai-Tibet Plateau, Shigatse connects with Ali to the west, leans Nagqu to the north, adjoins Lhasa and Shannan to the east and borders on Nepal, Bhutan and Sikkim etc., sharing a part of frontier of 1,753 kilometers. It has an area of 3,875 square kilometers and average altitude above 3800 meters. There are one county-level city (Shigatse), seventeen counties (Gyantse, Bailang, Kangma, Yatung, Renbu, Nanmulin, Xietongmen, Lhatse, Sakya, Gangba, Tingjie, Tingri, Nyalam, Jilong, Angren, Saga and Zhongba), one port (Zhangmu, the biggest national commercial port in Tibet), 226 villages and 1,748 neighborhood committees.
Its acreage under cultivation is 1250, 000mu(83333 hectares), the practical area of grassland 11,400,000mu(760000 hectares) and forest covers 146,2000mu(974666 hectares). Its population of 82,000 consists of 16 nationalities including Tibetan (more than 97.8%), Han, Hui, Mongol, Tu, Manchu, Hmong, Zhuang and etc, as well as 1875 Sherpas. The population accounts for one fourth of the total population in Tibet, with destiny of 3.3 people per square kilometer. They mainly inhabit the Brahmaputra valley with a few in the pastoral area of the west.
Emergencies
Shigatse Public Security Bureau 1#, Gajuemeida Road, 0892-8822256
Shigatse Public Security Department 3#, Jijilang Road, 0892-8822241
Shigatse Regional People's Hospital 5#, Shanghai Road 0892-8822650
Shigatse Regional Travel Bureau of Foreign Affairs 0892-8822218
Shigatse Regional Travel Bureau 0892-8822221
Public Services
Money Exchange:
Foreign currencies cannot be directly used in Shigatse yet and all expenditures must be settled with RMB. The Bank of China in Middle Liberty Road and receptionist in hotels can convert foreign traveler's checks and cash, and also can cash foreign credit cards into RMB. Pay attention that if you are heading for Ali, it is the last opportunity to cash your traveler's check. Besides, you can change your rupee at 1:8.89 in Zhangmu but at only 1: 8.4 in Jiademandu.
Telecom Service:
You can make a long-distance call without any hitch anywhere in Shigatse, for a higher cost than inland however. Besides, it is also available in the local restaurants in the towns along the China Nepal Friendship Highway where the optical fiber cable transits. You can also find telephone for IC cards at the roadside of the city. As for the mobile phone, users of the Global System for Mobile Communications can use it in the city, Gyantse or Lhatse. When you get out of them on the road, there will be no signal.
Postal Service:
Postal service is available at the service desks of hotels and post offices are in all the regions and counties of Shigatse.
Banking Service:
China Construction Bank, Bank of China and Agricultural Bank of China have established branches in Shigatse, while it is also advisable to open a postal saving card for convenience. In addition, there are ATMs in the city, though not very convenient.
Internet Service
Internet service is available in all 3-star hotels and net cafes in Shigatse with low speed and frequent disconnection however.