Tianshan Sea World
Shijiazhuang Travel Guide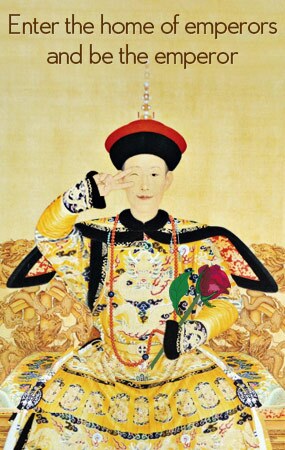 Tianshan Sea World occupies an area of 60 mu (Mu is an area measure unit) and the construction area of its first phase is near to 20000 square meters.  It is a large-scale recreation ground with facilities of water entertainment, fitness, leisure, food and amusement. There are drifting channels, surging pools, and slides. The construction style of the sea world is elegant and grand.

Its water entertainment hall is divided into several sections, children's section, adults' section, water massage section, wave section and drifting channel.  The water in these sections are circulated and disinfected 24 hours and the water purity conforms to international standards. So visitors can feel secure to play with the water or in the water. They can surf or drift in the water in a challenging and safe way. Besides, there is a hotel on the sunny beach, luxuriant and magnificent, which provides star service for guests.

In the sea world, the temperature remains constant, the water temperature being 28 Celsius degree and room temperature being 30 Celsius degree. It is a place for the people living in the cold areas in north China to enjoy all the year around the sub-tropical scenes and the classic scenes in the southern part of the Yangtze River. 
Solo Adventure Tips:
Location:

How to Get There?
Take Bus No.32, 51, or 53 to get there.
Ticket Price:

Opening Hours:
10:00 am —20:30 pm
More Tips:
1. the best to visit:Any time in a year 2. food:Tianshan Sea World Hotel can provide food for 800 diners at the same time.
Our local experts are always ready to create you a hassle-free tour. Get an authentic experience by contacting one of our travel advisors.