Shijiazhuang, the provincial capital of Hebei Province, has a comprehensive transport hub. Travelers can reach Shijiazhuang by air, train,and coach. Shijiahzhuang also has a fast and convenient city transport system in the downtown.
By Air
Shijiazhuang Zhengding Airport is located in the Northeast of Shijiazhuang, 32 kilometers away from the city. The airport has opened over 40 air routes such as the flights to Hong Kong, Beijing, Zhengzhou, Changsha, Guangzhou, Nanjing, Shanghai, Chengdu, Kunming, Xiamen, Shenzhen, etc. There are international flights to Russia in Zhengding Airport as well.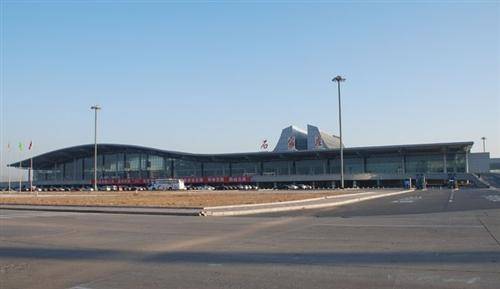 More Information
Shijiazhuang Zhengding Airport
Address: Located in Zhengding County, Shijiazhuang
Inquiry Telephone: 0311- 8802 7326
Ticket Hotline: 0311-96360
Where to buy an airport ticket?
There are several places to buy an airport ticket including the Civil Aviation Administration of China (CAAC) Ticket Center, Shijiazhuang Lantian Air Service Company, and Shijiazhuang Ping'an Aviation Service Center.
The CAAC Ticket Center
The CAAC Ticket Center is located in No. 471 Zhongshan East Road, Shijiazhuang. Hotline: 0311-96360
Shijiangzhuang Lantian Air Service Company
It is located in No.402 Heping West Road, Shijiazhuang. Telephone: 0311- 8789 1811
Shijiazhuang Ping'an Aviation Service Center
Ping'an Aviation Service Center is situated at No. 304 Zhongshan West Road, Shijiazhuang. 24-hour Hotline: 0311-83051857
Airport Shuttle Bus
Travelers can go to the Hebei Provincial Civil Aviation Hotel(民航宾馆) in East Zhongshan Road to take an airport shuttle bus. The shuttle buses cost 20 CNY per person, leaving for the airport at every integral point of the time.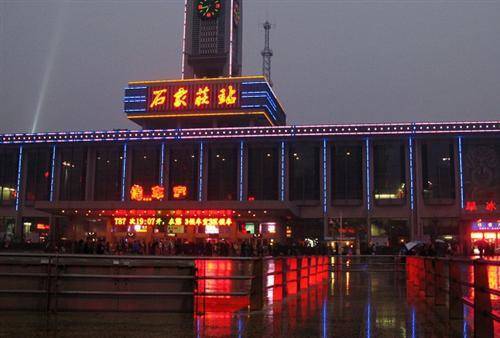 Tel: 0311-86660808
How to get there: Bus No. 1, 4, 10, 12, 21, 34, 41, 51; No.3 Bus is tourism line in Shijiazhuang.

Passengers can also take No.5 Bus to the Provincial Civil Aviation Hotel. The taxi fee from the Civil Aviation Hotel is about 100 CNY.
By Train
There is a large railway hub radiated from Shijiazhuang including Jingguang Railway (Beijing to Guangzhou ), Jingshan Railway, Jinpu Railway, Shitai Railway, Shide Railway, Jingbao Railway, Jingqin Railway and Jingyuan Railway. Shijiazhuang Railway Station has trains to most cities of China like Beijing, Shanghai, Taiyuan, Xi'an, Guangzhou, Kunming, Tianjin, Changchun, Nanjing, etc.
Shijiazhuang Tourism Train keeps running to service travelers, such as the tourism line from Beijing to Handan. The journey between Shijiazhuang and Beijing is 2.5 hours to take a bullet train.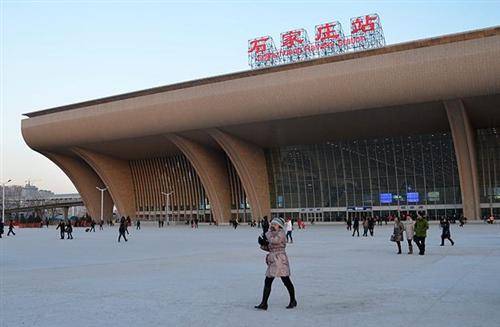 Shijiazhuang Railway Station
Address: Located in Shengli Street, Shijiazhuang
Inquiry Tel: 0311- 8760 0111
Tickets Service Tel: 0311- 8702 2227
Where to buy a railway ticket?
Ticket Center in Zhongshan Road is located in Renming Square. And Ticket Center in Jianshe Street is near the West gate of Chang'an Park.
By Coach
Take a coach to other cities in China are easy and convenient in Shijiazhuang. The Jingshi highway, Shi'an highway, Shitai highway and Shihuang highway join in Shijiazhuang, and National highway No. 107, 207, 307 and 308 pass through Shijiazhuang.
Travelers can take a coach to Beijing, Tianjin, Shanxi, Inner Mongolia, Liaoning, Shaanxi, Henan, Zhejiang, Jiangsu, Shandong Province, etc.

There are about 10 coach stations in Shijiazhuang City, however, Shijiazhuang Central Coach Station (石家庄客运总站)is the main coach station offering coach service. Shijiazhuang has 12 tourism lines to attractions in the City such as Xibaipo, the Zhaozhou Bridge,Longxing Temple and Wuyue Village. The coaches from Beijing to Shijiazhuang take about 3 hours.
Shijiazhuang Central Coach Station
Near Shijiazhuang Railway Station, Shijiazhuang Central Coach Station is the main coach station for passengers in the city. Located in No.81 Zhanqian Street(站前街),there are coaches to most cities in China such as Beijing, Tianjin, Qingdao, Luoyang, Suzhou, Hohhot, Xi'an, etc.
Getting around
Bus
The bus transport net in Shijiazhuang covers most parts of the whole city. There are about 100 bus routes running through the city. Passengers need to pay 1 CNY per person when you get on a bus from the front door.

Travelers can take a tourism bus to attractions in Shijiazhuang, and tourism routes includes Tour 1,5,6,7 .Bus No.201, No.202, No.203, No.204, No.206, No.209 and No.211 connect the suburban area and the downtown in Shijiazhuang. The ticket for these buses is from 2 to 7 CNY per person. Travelers can take No.201 Bus to Zhengding County.

You can take Tour 5 to the Baoduzhai Scenic Area and the Shijiazhuang Zoo. You can also take Tour 6 to the Zoo, as well as the Zhongshan Park and Zhaotuo Park. The Botanical Garden is on the way of Tour 1.You can take Tour 7 to the Longquan Temple as well.
Taxi
Taxi fee starts at 5 CNY within the first 2km, then an additional charge of 1.2 CNY, 1.4 CNY and 1.6 CNY per kilometer. 1.2 CNY for every additional fee is for standard cars. 1.4 CNY is for luxury cars and 1.6 CNY per kilometer is for super luxury cars.
Tips:
1. Passengers need to pay additional 0.2 CNY per kilometer from 23:00 to 05:00.
2. Passengers need to pay extra 50% of the unit fare, when your single trip is over 6 kilometers.
Car Rental
If you have a valid Chinese driver license, you can rent a car as long as you can. If you plan to rent a car without a Chinese driver license, you can hire a car with the driver. Daily car rental in Shijiazhuang is from 150 CNY to 400 CNY, depending on different types of the cars.