Jiangjie River Scenic Spot
Southeast Guizhou Travel Guide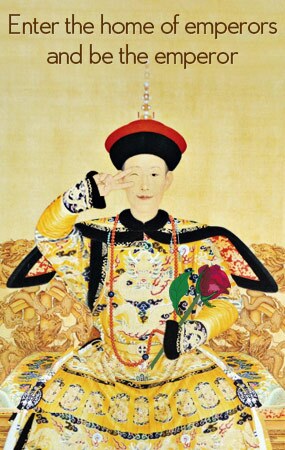 Jiangjiehe is a ferry of Wujiang River. Wujiang River, a tributary of Yangtze River, is the longest river in Guizhou province, wandering through the province and dividing it into south and north. The current is swift with steep cliffs towering along its both sides. Jiangjiehe Ferry is located in Weng'an County (a small county of Southeast Guizhou), 50kilometers away from the center of the county. Wujiang River is 80 meters wide at the Jiangjiehe Ferry.
Jiangjiehe Scenic Spot is a beautiful and marvelous area around Jiangjiehe Ferry. It boasts various kinds of tourism resources, such as mountain, water, valley scenery, waterfalls, kasta caves and modern bridges. Jiangjiehe Bridge is the center of the scenic spot. It is the first long-span trussed combination arch bridge in the world. Praised highly as the First Bridge under Heaven, Jiangjiehe Bridge is 461 meters long, 13.4 meters wide and 120 meters high from Wujiang River. It connects Chuangqian Railway (from Sichuan to Guizhou) and Xiangqian Railway (from Hunan to Guizhou), which makes Weng'an (a small county of Southeast Guizhou) more open to the outside world.
Chuandong Water Curtain Cave also attracts a lot of tourists. It is one of the Ten Natural Water Curtain Caves in China, located on Weng'an River (13 kilometers away from Weng'an County). The river is 50 meters wide at the area and the fall of the riverbed is above 10 meters. There is a cave along this sector of riverbed, crossing the river. The current suddenly fall when passing here and forms a huge water curtain. Villagers can shoulder their brushwood to cross the river along the cave without wet the brushwood and their shoes.
Solo Adventure Tips:
Location:

It is located at Weng'an County of Southeast Guizhou.
How to Get There?

Ticket Price:

Opening Hours:

More Tips:

Our local experts are always ready to create you a hassle-free tour. Get an authentic experience by contacting one of our travel advisors.