Leigong Mountain National Forest Park
Southeast Guizhou Travel Guide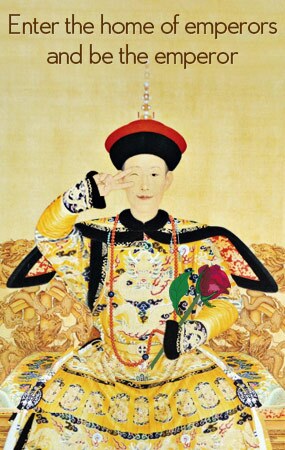 Leigong Mountain, the highest mountain in Miaoling mountain range and the highest mountain in southeast Guizhou, lies in Leishan County, 40 minutes drive from Kaili (a famous tourism city of Guizhou province). It consists of ten peaks, which are all over 1800 meters high, the highest reaching 2178.8 meters. It is the holy mountain among Miao people and rumored as the place where the God of Thunder ("Leigong" in Chinese) lives. It was announced as a national forest park at the year 2003, covering a total area of 47300 hectares. It boasts a large number of rare animals and luxuriant virgin forests which covers a total area of 26199 hectares and is the first and largest Taiwan Fir (a rare species of tree throughout the world) Natural Reserve.
The summit of the Leigong Mountain is like a 350-meter-long platform which is big enough for many tourists to camp. The climate on Leigong Mountain is typically rainy and wet, and changes constantly. It is the perfect place to enjoy sunrise and sunset (of course at a fine day) and also a famous summer resort for it feels like autumn during midsummer.
There are lots of Miao villages scattered throughout the Leigong Mountain National Forest Park. The ancient ethnic buildings, beautiful and unique ethnic costumes, fascinating singing and dancing, interesting ethnic festivals and delicious food become the highlights of Leigong Mountain National Forest Park.
After a long development, the transport around and in Leigong Mountain National Forest Park has become very convenient. It is only 40 minutes drive from Kaili to it and two hours and a half drive from Guiyang (the capital of Guizhou Province). There are also direct buses and flights which can bring tourists here from Guilin (beautiful tourism city of Guangxi Province) and Zhangjiajie (renowned tourism city of Hunan Province). 
Our local experts are always ready to create you a hassle-free tour. Get an authentic experience by contacting one of our travel advisors.