Xijiang Miao Village
Southeast Guizhou Travel Guide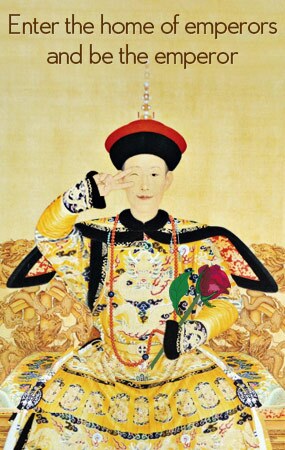 Xijiang Miao Village is located southeast of Kaili City. There are about 1,000 households in the village, so it is also called Qianhu Miao Village (Qianhu means a thousand households). The villagers build their houses at the foot of a mountain. The houses are mostly wood houses (those propped up by wooden supports with ladders leading up), or built with dark red maple wood blocks, which appear golden in the evening glow. The village enjoys a beautiful natural environment with green mountains and crystal water. It is also the homeland of Miao song and dance, and abundant local festivals.
There is some exquisite silverware sold in Xijiang Miao Village, which is also known as a silversmiths' village. The cross-stitch embroidery works done by the Miao girls are delicate. Tourists can choose what they like here. Bargaining is necessary sometimes.
Miao people celebrate their new year in November of lunar calendar. There are many celebrations at that time.
The public service of post office, telephones, schools and shops are convenient in the village. Tourists can live in the rest houses there, and it costs 5-15 yuan per person. They can also take a hot bath in the bathroom opposite to the Minzu Rest house, and the cost is 2 yuan per person.
Our local experts are always ready to create you a hassle-free tour. Get an authentic experience by contacting one of our travel advisors.