Dongshan Qiyuan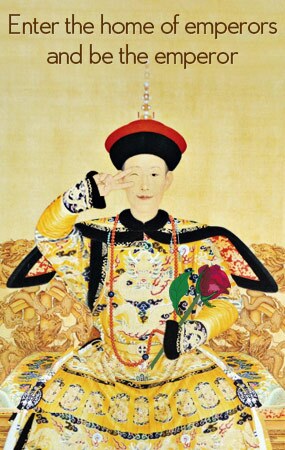 Qiyuan, located in Dongshan along the coast line of Taihu, is also named as Xijia Garden. It was built for his ancestor had waited for the arrival of Kangxi Emperor in this location. It is the only garden built closely to the mountain and river in Suzhou. The whole garden is surrounded by four-side halls, Galleries, lakes, rockeries, and the new buildings, echoing a harmonious and balanced composition. Especially "Royal dock" in the garden, embedded in the Taihu Lake, is very poetic.
The main buildings of the garden are four-side halls, among which "Jinghu hall" is the most spectacular one. Surrounded by hills and tress, Jinghu hall is four-side and two-story, dignified and elegant. There are real bamboos but fake bamboo shoots, and the ground paved with small stones, and flowers, such as peony, camellia, osmanthus, Hongfeng, and Lamei. The ancient waxberry tree, the ancient Liu Yi well and the Royal dock from where Emperor Kangxi went to Dongshan, are known as three treasures of Qiyuan.
Solo Adventure Tips:
Location:

Qiyuan, located in southwest Suzhou, at the coast of Dongshan Taihu Lake, is about 30 kilometers away from the city. 
How to Get There?

From the Suzhou city, you can go to the railway station to catch the bus No.20 or to the bus station of County Wu to go by bus.
Ticket Price:

20yuan
Opening Hours:

7:30-17:00
More Tips:

1. Almost all scenery spots of Suzhou are closed before 17:30 and no exception in holidays. If you are on an Self-help tourism, please arrange your time appropriately.
2. It takes about 70 minutes to go to Dongshan from the Suzhou railway station  , so if you need to catch up the bus or train, you have to pay more attention to the time.