Grand Canal is the earliest and longest canal in the world. It is about 1,700 kilometers long. It has played a great role in the economic and cultural communication and the development between the north and south of China.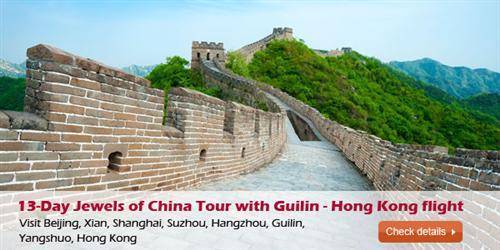 Known as one of the oldest canals, the Grand Canal along with the Great Wall are considered as two great exploits well-known to the whole world. It is a wonder created by ancient people, and has become a spirit wealth passed down from generation to generation. It is an important surviving human legacy. In the process of the development of our two-thousand-year-long history, the Grand Canal has made a great contribution to the growth of economy, unification of the country, progress of the society and the prosperity of culture.
At present, although not the whole Grand Canal is navigable, it still plays a significant role in the transit of coal, building materials, salt, commercial products, provisions, oil and so on. Furthermore, as the main route of south-to-north water diversion, the old Grand Canal will surely coruscate the youth and vitality again.
Solo Adventure Tips:
Location:

The Grand Canal starts from Beijing and extends to Hangzhou.
How to Get There?

Coming from Suzhou, you can take boat from the South Door dock. If you are from Hangzhou, you can take water from the Wulinmen dock.
Ticket Price:

The ship fare from Hangzhou to Suzhou is about 130 to 55 according to different types of ships.
Opening Hours:

there are two ships leaving at 17:30.from both sides.
More Tips:

There is only one ship from each side Hangzhou to Suzhou or Suzhou to Hangzhou everyday. The ship leaves at 17:30 and arrives at 7:00 a.m.
Information accuracy:
We try to make the information on China Travel accurate when we write/edit it. If you find any outdated information, please inform us.