Luzhi Town is a picturesque holiday resort and historical river town, as well as a national four-star scenic area. Having a history of more than 2,500 years, Luzhi shares the same history as Suzhou ancient city. Luzhi is a leader of China's river town. It is regarded as "the finest river town in China. Every scene of Luzhi is a typical Chinese landscape painting.
It is located in Wuzhong District, 25 km, southeast of Suzhou city, Jiangsu province, China. Also, it was known as Fuli, another ancient name. A great poet and recluse of Tang Dynastyg named Lu Guimeng. Lu Guimeng lived in the waterside town after his retirement. Lu Guimeng had a pseudonym: Mr. Fuli, so the town also called this name.

Luzhi is well-known for its wonderfully and clear waterways and ancient bridges. Some of the bridges can be dated back to the Song Dynasty.
Taking a small boat cruise down the wonderful and romantic waterways is a good way to sight-see the river town. Visitors will be inspired by crystal-clear water and reflections in the water. Also take a walk in the river town is widely said to be a walk into a Paradise on Earth.
It enjoys a prime location, adjacent to Shanghai Hongqiao International Airport, and can be easily accessed by bus and taxi. The surrounded by a beautiful environment and convenient transportation make it good place to develop business.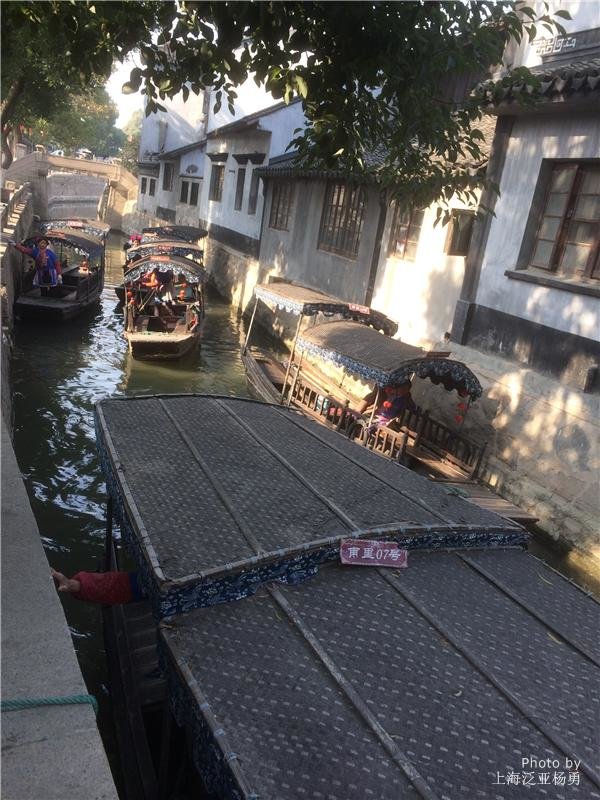 The Natural Wonderlands
The Waterways
As "the finest river town in China", absolutely, It is world-famous especially for its waterways surrounded. Luzhi located in the Taihu Lake Valley, the third-largest freshwater lake in China. So the water is the core of Luzhi. The clear and wonderful waterways surrounded the old town, as if the white silk ribbon coiled around the town.
On the both sides of the waterways, there are many old waterside pavilions and traditional houses and green trees. Visitors can see clearly the reflections of theirs in the waterways. At the same time, tourists can enjoy local song and dance performances.
The Millennium Ginkgo Tree
Besides the waterways, the millennium ginkgo tree is a feature of Luzhi . There are 7 ginkgo trees in Luzhi. Four of them are in Baosheng Temple.the biggest and oldest one is 50 meters high with a history of more than 1300 years. In Chinese culture, the ginkgo tree, stands for strong will, and is the emblem of purity. Also, it is one of the emblems of Luzhi.
The other unique trees are the century-old Lycium tree and the old Chinese Wisteria tree.
The Humanity Attractions
Baosheng Temple
Baosheng Temple is a Buddhist temple with a history with over than 1,500 years. Built during the Liang Dynasty (502-557), the temple is still well-preserved. There still are Nine Disciples of the Buddha, made of clay figurine. They were the masterpiece of Yang Huizhi, a talented and famous Tang Dynasty sculptor. These clay figurines are Chinese treasure.
Baosheng Temple was once a Buddhist site. In its heyday, there were about 5,000 Buddhist houses and 1,000 Buddhist monks.
Bridge City
There are 42 old stone bridges in the town. They are both beautiful and grotesque bridges.
The old exquisite bridges, pretty alleyways, back-streets, waterside pavilions and buildings set each other off perfectly.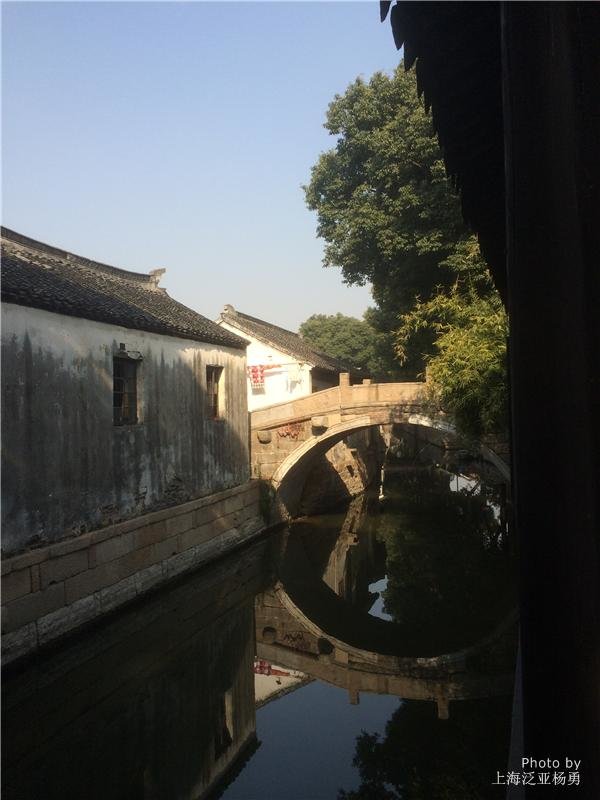 Mr. Wang Tao Memorial
Wang Tao, the Qing Dynasty political reformer and the modern thinker. He played an important role in spreading the western advanced thoughts and Constitutional Reform and the Self-Strengthening Movement (1861AD) and Modernization Movement (1898AD). He is the pioneer of reform.
The Courtyard of Family Xiao
The courtyard built in the 15th year of Emperor Guangxu(1889AD), Qing Dynasty, 1000 square meters. Its layout is unique and the design is ingenious. These features mark rich characteristic of Luzhi buildings.
Xiao Fangfang, born in 1947, is a great international actress and a member of Xiao Family. She has won "The Best Actress of Taiwan's Golden Horse Award", "The Best Actress of Hong Kong Film Awards" and The Golden Bear Award.
The Courtyard of Family Shen, Ye Shengtao Memorial honoring the great educationist and novelist), Wellsun Mihang(a rice company in Public of China)is also a typical Luzhi buildings.
The Local Specialties
Luzhi Radish, a Chinese pickled radish, it is a delicious local specialty. It is specially-prepared based on the Qing Dynasty recipe.
Fuli Trotters and Fuli Duck are two other specialties. They are said to be invented by Lu Guimeng, a great Tang Dynasty poet. The finished Fuli Trotters are golden in color and aromatic. Both of dishes are unique and delicious. So, Mr. Lu often served his guests with these two dishes.
The best place to go is one of the specialty stalls in the day/night market of Luzhi Town. The specialties here are the most traditional and delicious.
How to Get There
Luzhi town is located between Shanghai and Suzhou, and Suhang Airport Road goes through it. It is located about 50 kilometers away from Shanghai. You can take a bus to Luzhi Town from both Shanghai and Suzhou.
Nearby Attractions
Some picturesque ancient towns like Jinxi Town and Tongli Town around Luzhi. Jinxi is "The Hometown of Folk Museums in China" and Tongli is a delicate water town with a history of over 1,000 years that travels can enjoy the real plainness.
Solo Adventure Tips:
Location:

How to Get There?

Luzhi town is located between Shanghai and Suzhou, and Suhang Airport Road goes through it. It is located about 50 kilometers away from Shanghai. You can take a bus to Luzhi Town from both Shanghai and Suzhou.
Ticket Price:

60 RMB
Opening Hours:
Opening hour: the whole day
More Tips:

Information accuracy:
We try to make the information on China Travel accurate when we write/edit it. If you find any outdated information, please inform us.