Panmen Gate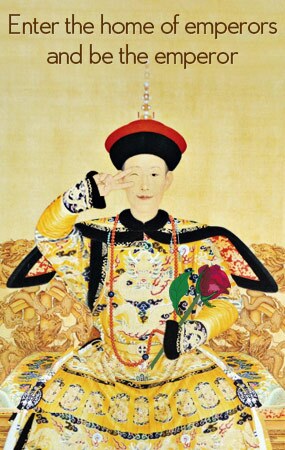 Panmen Gate has a history of 2,500 years and is a well preserved ruin of the ancient city of Suzhou. From the top of the gate, you can see the Wumen Gate Bridge and the Auspicious Light Pagoda. Together, they are known as the Three Scenes at Panmen Gate.
Panmen Gate, built in 514 BC, was one of the Eight Gates of Suzhou ancient town. It was originally named "Coiled Dragon Gate" for the wooden dragon over the city gate to symbolize power and to ward off its enemies. It was renamed "Panmen (winding) Gate" because of the many crisscrossing rivers. The existing city gate was built in Yuan Dynasy and the gate tower was rebuilt in the early summer of 1986. Land Gate is a double gate, consisting of an outer and an inner gate, between which was the "urn city", where hidden soldiers laid siege to their enemies in ancient times. Two Water Gates adjoin the Land Gate. An underground passage linked the gate towers. Water flow is controlled by huge floodgates which can be lifted and closed by a windlass.
Panmen Gate was strategically placed, with an inscription: "the key to Wu kingdom" on the tablet over the gate. A pair of poems adorn each side of the gate: "In Wu State ancient cities and plains were great, in ancient times disputes and wars are numerous."
Wumen Gate Bridge is near Panmen Gate and straddles an ancient canal. First built in Song Dynasty and rebuilt in Qing Dynasty, the bridge has a history of more than 130 years. It is the highest single span stone bridge in existence in the Suzhou urban area. Shaped like a full moon, the total length of the bridge is 66.3 meters. The arch has a span of 16 meters and is 9.85 meters high. Each step on the northern and southern slopes is paved with a single flagstone. The bridge rails are also made of carved stones. Ascending the stairs, visitors can take in a panoramic view of faraway mountains and nearby waterways, bridges, boats and ships.
The Auspicious Light Pagoda was built during the Three Kingdoms period, and went through several renovations during subsequent dynasties. It is the second oldest structure of its kind in the Suzhou area. The Pagoda is a seven story octagonal structure. It stand 44 meters high and affords a panoramic view of the surrounding areas from the top.
Solo Adventure Tips:
Location:

How to Get There?

Visitors can take No.2 or No.5 touring bus, No.7, No.39 (original No. 30), or No.701 bus to Panmen Gate scenic spot.
Ticket Price:

Opening Hours:
Opening hour: the whole day
More Tips:

Our local experts are always ready to create you a hassle-free tour. Get an authentic experience by contacting one of our travel advisors.