Zhouzhuang Water Town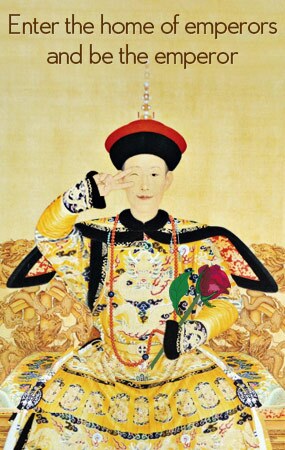 Zhouzhuang has a history of more than 900 years, and it has been called "The Water Land" since ancient times. The streets runs along the river and the houses are constructed beside the water, which is very typical for the Jiangnan area.
In 2003, Zhouzhuang was awarded "Cultural Heritage Protection Prize" by the Asian-Pacific department of UNESCO, and in the same year it became one of the "Famous towns of history and culture of China".
Attractions
The beauty of Zhouzhuang lies in her many scenic and historical sites such as the Shen Hall, the Zhang Pavillion, the Mansion of Mystery, the former residence of Ye Chuchuang, the Chenxu Taoist Temple and the Quanfu Temple. They all have a very high historical, cultural and architectural value. Zhouzhuang also has many ancient bridges with special characteristics, for example the Shuang Bridge and the Fu'an Bridge. Bridges and streets link the whole town together and the houses are built in accordance with the twist and bends of the rivers.
Shen Hall
The Shen Hall is located in Nanshi Street, to the north of the eastern bridge head of Fu'an Bridge, and it is the largest residential building in Zhouzhuang. The Shen Hall was built by Shen Benren, a descendant of Jiangnan business tycoon, Shen Wansan in the seventh year of Qianlong (1742) during the Qing Dynasty. The Shen Hall is a compound of connecting courtyards, each surrounded by dwelling quarters, so you have to pass seven rings through five gates and winding corridors full of twists and turns to enter into the deepest courtyard. It has over 100 rooms of varying sizes, covering an area of more than 2,000 square meters. The whole building is built after a typical "hall after lobby" building pattern. The Shen Hall was classed as a Focus Cultural Relic Unit under State Protection of Jiangsu province for its imposing appearance, precise layout and exquisite wares.

Zhouzhuang Fang
The APEC meeting ship, also known as Zhouzhuang Fang, was built for the 2001 APEC informal meeting of trade ministers. Construction bagan on November 15, 2000 and was completed on May 20, 2001 with a total investment of 800 million yuan. The hull is a steel and doors and windows are made of nanmu wood. The ship has the typical features of the Yangzi River Delta: upturned eaves, raising ridges and an elegant shape. The main body is an aquatic conference hall covering an area of 244 square meters which can accommodate more than 150 people. It has is a café and an open-air bar on the upper floor covering 50 square meters. Modern facilities are all available in the simple and elegant conference hall: six simultaneous translation systems, high quality audio system, sewage disposal system, power and lighting circuit systems, fire-fighting equipments, central air conditioner and lightning protection device which feature a combination of classical architecture style and modern equipment.
Solo Adventure Tips:
Location:

How to Get There?

As a town under the jurisdiction of Kunshan City, Zhouzhuang is 60 kilometers from Suzhou City and 65 kilometers from Shanghai Hongqiao International Airport. Tourists can take buses to Zhouzhuang from Shanghai, Suzhou, Kunshan and Qingpu District (Shanghai)
Ticket Price:

Opening Hours:
Opening hours: the whole day
More Tips: