Suzhou Food
Last updated by david at 2017/4/25
Suzhou Food belongs to Su Cuisine, one of the eight famous culinary schools in China. In sum, Su cuisine has the following several characteristics: first, with precise material choice and exquisite and fine cooking, it is made according to materials and on schedule. Second, it excels in a variety of common cooking methods such as stewing, simmering, baking over a slow fire, warming-up, steaming, sautéing and stir-frying. Next, it has a clear and fresh taste with moderate saltiness and sweetness, which is thick without being greasy and light without being thin. Finally, it places an emphasis on flavoring soup and retaining original juice.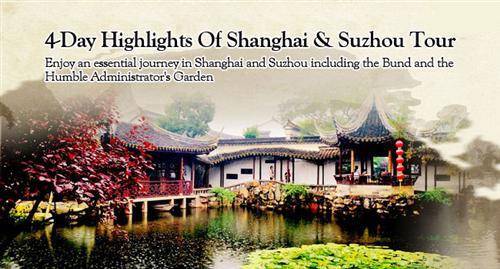 Suzhou Featured Food:
Crispy Rice Crust Soup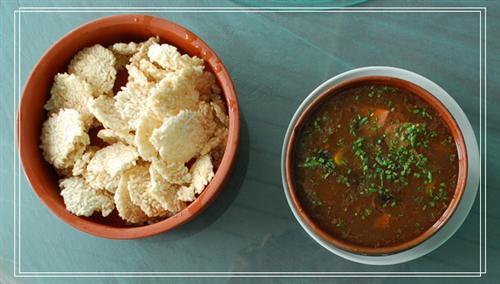 No.1 dish, also called crispy rice crust soup, is a famous traditional dish of Shi's Hotel. The special features of the dish are: shrimp meat is white and tender, crispy rice crust is golden yellow and crispy and tomato is red with sweet and sour. Fried crispy rice crust and put it into the bowl with lotus leaf soup and then pour it with boiled oil; made sauce with shrimps and tomatoes. When it served, put the hot sauce into the bowl with crispy rice crust. Legend has it that when Emperor Qianlong toured the south of the Yangtze River and tasted the crispy rice crust by chance, he could not stop praising: "the dish can be regard as the No.1 dish in the world." The name of the No.1 dish came into existence from then on.
Boat Dessert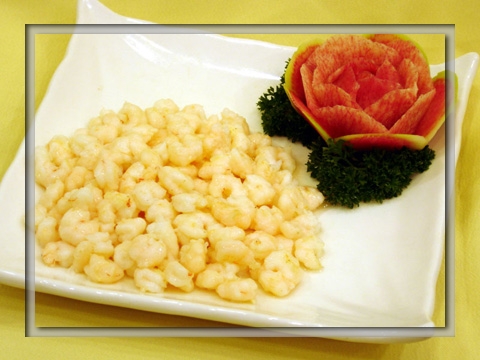 Suzhou Boat Dessert is a part of the sumptuous Wu banquets that used to be served on traveling boats in Suzhou during the Ming and Qing dynasties.
Sozhou was known as the "Oriental Venice" due to the rivers and the water canals in the city. Since the boats were the chief means of transportation within Sozhou, boats of all descriptions such as large flat-bottomed junk, lightship, fast boat, touring boat, variety-show boat, etc. used to be plying through the Sozhou city waters. Many of these boats were equipped with kitchens.
Local businessmen, used to take advantage of the exotic surroundings provided by the boats and entertain the businessmen from Wu area by giving banquets on boats. This practice resulted in the boat dishes becoming more and more sumptuous. The Wu banquets, as they came to be called, used to serve cold dish for drinking followed by fried dishes. The dessert used to follow the last big dish made of fish. The cooks knew the psy
Page 1 of 1 First Previous 1 Next Last