Tengchong Travel Guide
The town of Tengchong is located in the southwestern Baoshan City of Yunnan Province. Burma is on the western border of Tengchong. In history, Tengchong used to be a strategic passage and communications hub of the Silk Road of the ancient southwestern China. Besides, Tengchong was also home town of overseas Chinese and home of green jade with flourishing culture. In the Han Dynasty, Tengchong was called "Dianyue", and because of its important position, it was protected by a large number of troops through the ages so that it was hailed "the king-city of borderland". Nowadays, it is also the center for collecting and distributing emeralds.
The advanced geographic position made Tengchong one of the cradles of industry and commerce of Yunnan Province. Since the dynasties of Song and Yuan, Tengchong has been the collecting and distributing center of a great variety of jewellery and jade, where the emerald-processing was initially established. To the Qind Dynasty, the emerald industry has become prosperous. Nowadays, emerald trading become more and more flourishing, so that Tengchong,the "Emerald City" is attracting tourists from all over the world with its new appearance.
Tengchong is one of China's famous geothermal places, which is pervaded by boiling springs、eruptive fountains and hot spring groups. There are 878 hot springs in the area. In the center of the geothermal area, there is a "Hot Sea", which has the highest temperature and most water yield. More than 90 volcanoes stand in the town, thousands of spring mouths spit hot waters all the year round (including the Frog's Mouth, Bird-Drunk spring, Pregnancy Well, Beauty Pool, Sparrow Fountain and so on), all of which made Tengchong more beautiful and mysterious.
The arduous Gaoligong Mountain and the natural barrier of Nujiang go down from the intersection to the south. This area is one of the national natural protection areas, which is also listed as an A-level nature reserve for its abundant biological resources by the World Wild Life.
Walking in the Gaoligong Mountain, you could feel that you are in a beautiful picture scroll. The mountain is hailed "Natural Plant Garden" and "Gen Storage", where you could see king-fir, king-ginkgo, king-azalea and lots of other rare plants and endangered species of animals.
Top Things to do in Tengchong
Popular Tours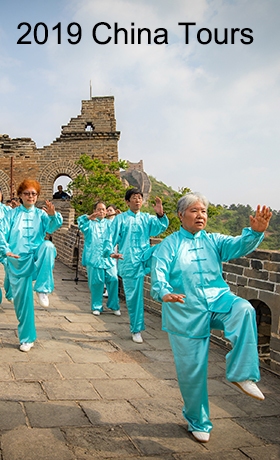 Our local experts are always ready to create you a hassle-free tour. Get an authentic experience by contacting one of our travel advisors.