Overview
Gangbei Nature Reserve is located to the north west of Wuqing District. It is famous among both local and international tourists due to its distinctive characteristics. Gangbei Nature Reserve occupies an area of approximately 11000 mus. The mu is a unit used in measurement of area in China and when converted to square kilometers one mu represents 667 km2.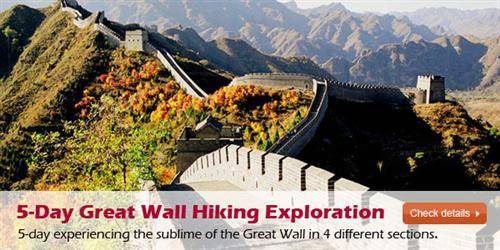 The forest park is composed of an extensive growth of natural indigenous vegetation as well as a man-made forest which occupies an area of 8000 mus. Gangbei Nature Reserve has a lot to offer when it comes to adventure and entertainment. With the many activities on offer you will actually be spoilt for choice.
Things to see and do in Gangbei Nature Reserve
This eco tourist destination is home to various indigenous tree species some of which are nearly extinct and are rarely found in the plain areas. The entire forest reserve is divided into three sections, the Active area, the Quiet area and the Anticipation area. Gangbei Nature Reserve can either be explored on foot, by car or a combination of both. Although exhaustive and time consuming a foot tour is highly rewarding as it gives you a chance to experience the peaceful and tranquil countryside atmosphere. Inside the reserve various social amenities have been developed offering first class service.
In total there are fourteen attractions including a 150 mus holiday village resort, a 300 mus forest amusement park, a 2000 mus fruit and vegetable garden, a 100 mus animal wildlife area and a 100 mus tourism hunting zone. The anticipation area is a 300 mus red foliage anticipation zone. At the fruit garden you have a chance to see, sample and taste some high quality fruits which are rare to come across in any other area. The 100 mus ginkgo garden adjacent to the fruit garden is another place worth your time. Accommodation is available at the Holiday Village Resort and here you can also experience the best Chinese cuisine.
The wildlife feeding zone as well as the hunting zone is a hotspot for the majority of visitors to the reserve. This area is always a hive of activity throughout the day and the pure fun and amusement offered here cannot be rivaled by any other area in the reserve. The wildlife area gives you an opportunity to get up close and personal with the wild animals. This area boasts of a rich diversity of wildlife and has more than a thousand wildlife species coexisting with each other. A trip to Gangbei nature reserve would be incomplete without a visit to the tourism hunting zone. Tourism hunting ranks as a favorite activity for most visitors and thus explains why this zone is the most frequently visited area.
Solo Adventure Tips:
Location:

It is located in the north western Wuqing District.
How to Get There?

A bus service from the downtown bus station in Tianjin to Wuqing County is available. Bus No 611 is recommended and the departure time is every thirty minutes; the journey takes about one and a half hours. Once in Wuqing it is only a fifteen minute walk to Gangbei Nature Reserve.
Ticket Price:

RMB30
Opening Hours:
8:00-16:30
More Tips:

Recommended visit time is about six hours.
Information accuracy:
We try to make the information on China Travel accurate when we write/edit it. If you find any outdated information, please inform us.