Huangyaguan Great Wall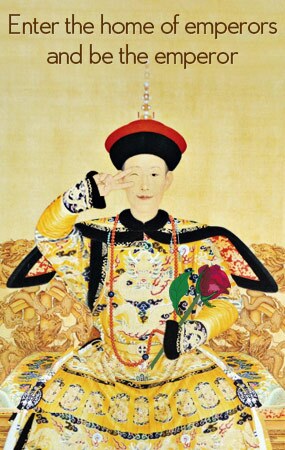 Huangya, meaning "yellow cliff," perfectly names this amazing human creation in northeastern China. This portion of the infamous Great Wall of China gets its name from the yellowish hills and rocks nearby. Originally built in Tianbao around 557 AD, the ancient Huangyanguan section was repaired for the first time in the Ming Dynasty with bricks and for the second time in 1985. In 1986 it was listed as a Key Relics Protection Target of Tianjin city.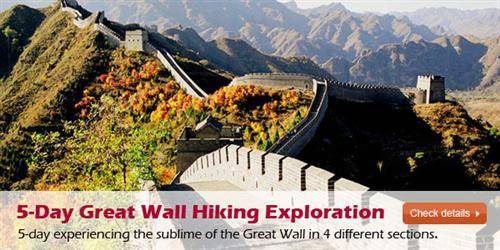 Today, this portion of the Great Wall is used as a patriotic education and national defense education base in the city of Tianjin. Starting in 1999, the International Field Marathon has been held here. Various forms water towers can be seen along the wall, including the largest tower of the entire Great Wall, "Phoenix Tower," and the most unique, "Baguaguan Castle." With all of its significant nods to history and architectural brilliance, the Huangyaguan Great Wall can be recognized as the structure's historical library.
To date, 3,025 meters of the Huangyaguan Great Wall including 20 water towers and a water pass have been repaired. This section has several distinguishing features:
Strength: Its walls and towers are built on a mountain ridge with an average altitude of 738 meters. To the east of the overwhelming structure is a cliff, and to the west, crags. It winds its way across China's northern mountains like a behemoth dragon. Guarding a stronghold, it has been the north entrance of Jinxian County for many, many years.
Danger: Stretching across mountains with peaks continually rising one higher than another, the Great wall jumps its way up and down between and in spite of cliff, crags, slopes, and more. Since the mountain is dramatic and unrelenting, the steps on the wall are very high. In fact, in some sections, it seems as if the wall runs straight up and down vertically.
Beauty: For lovers of stunning sceneries and landscape aesthetics, this portion of the Great Wall will certainly please. On Huangyaguan, visitors are able to enjoy mountainscapes, waterfalls, springs, and much more.
History: With a history of more than 1,400 years and ancient walls that were first built in the town of Beiqi, such an ancient structure remains surprisingly intact. Part of its sturdiness is due to the work done on it during the Ming Dynasty when it was improved upon with walls made of brick.
Solo Adventure Tips:
Location:

In the mountains 20 km north to Ji county,
How to Get There?

There are tourist bus available every day at Tianjin Hebei Bus Station from 6:30-19:00 and there are also buses available from the Tianjin Railway Station, but fewer.
Ticket Price:

RMB 40
Opening Hours:

08:30-17:00
More Tips:

Recommended Traveling Time:  One day You could get the dinner service and accommodation from Huangya Shanzhuang Hotel inside Bagua Pass City.
Our local experts are always ready to create you a hassle-free tour. Get an authentic experience by contacting one of our travel advisors.