Mountain Baxian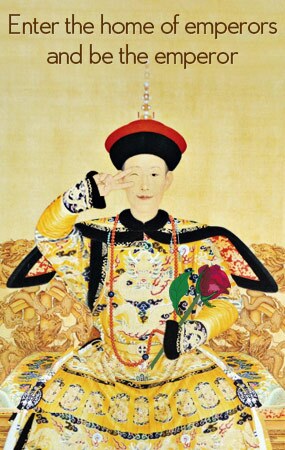 Mt. Baxian National Nature Reserve is famous for its continuous ridges and peaks, boundless forest, deep gullies and running ghyll. Its variety of animals and plants give the Reserve the reputation as the Green Kingdom.

Thirty-five kilometers to the northeast of the county seat and covering 5,360 hectares, the forest reserve is also the gathering place for high mountains and peaks, with 19 peaks rising over 900 meters above sea level. The highest peak, also known as Cricket Cage, is the highest in Tianjin at 1046.8 meters.

With over 95 percent of its area covered by trees, the forest is rare for North China. Scientists believe that Baxian National Nature Reserve is the Xishuang Banna in Tianjin. Legend has it that eight fairies once passed this thickly wooded mountain and were attracted by its beautiful landscape. They stopped for a drink by a rock. This rock came to be called "Baxian Table" and the mountain became known as Mt. Baxian (Eight Fairies).
Solo Adventure Tips:
Location:

Mt. Baxian National Nature Reserve is at the southern slope of the Yanshan mountain chain, northeast of Jixian County, Tianjin. It is next to Cuiping Lake in the south.
How to Get There?

You may ride a tricycle in Jixian County to get to Mt. Baxian National Nature Reserve, which costs RMB 10 yuan.
Ticket Price:

RMB 30
Opening Hours:

7:30am-17:00pm
More Tips: