Tianjin Transport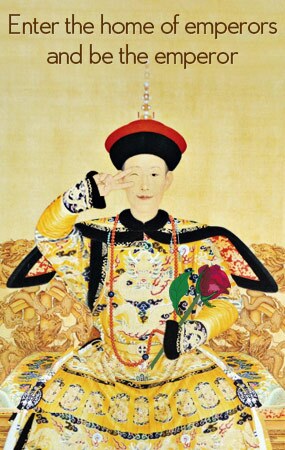 Here is a brief introduction of the overall situation of Tianjin Transportation. The transportation ways include: air, train, taxi, -subway, and light rail, taxi, public bus. To provide traveler's convenience, the following are some ways for your travel in details.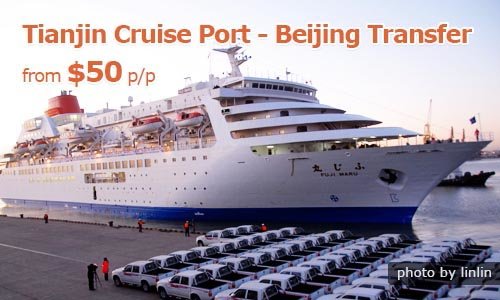 By Air: Tianjin Binhai International Airport (ZBTJ)
Tianjin Binhai International Airport is located to the east of the urban area, about 13 kilometers far from the center of Tianjin. Tianjin is one of the keynote air cargo center in China. Having an area of 400.000 square meters and two runways, it's capable of fulfill 25,000,000-50,000,000 travelers' demand. At present, the major international passenger flights include: Nagoya, Seoul, Taipei, and Singapore etc.Domestic major passenger flight includes: Beijing, Shanghai, Guangzhou, Qingdao, Chengdu, Changsha, Wuhan and so on.

How to get there: Airbus (CNY10), Public Bus NO.3. 4, and 5 (CNY3), Taxi
By Train: Tianjin Railway Station
Actually there are four important train stations in Tianjin: Tianjin Rail Station (also called East Railway Station), West Railway Station, North Railway Station, and South Railway Station. Among these four stations, Tianjin Railway Station is the only one for travelers in common use.

Located in Haihedong Road,Hebei District, Tianjin: Tianjin Railway Station hinge linking the major cities of China via several major railway lines, such as Jinhu (Beijing-Shanghai) Railway, Jingshan (Tianjin-Hebei) Railway, these railways enable travelers to visit most of the major cities in China, including: Beijing, Shanghai, Guangzhou, Xian, Hangzhou, Harbin, Jinan, Qingdao, Shijiazhuang, Taiyuan, and Nanjing among others.

Tip: Catching a train only takes you half an hour to get to Beijing.
How to get there: Public Bus No.24; 635,639; 676; 680; 681; 806; 827; 828; 836; 845; 905.
By Subway
Tianjin was the second city who posses subway system in China Mainland. Up until Oct1st, 2003, there are four subway lines have been in service.Meanwhile, the other 12 subways are programming and soon will be completed.
Line 1: Liuyuan ⇔ Shuanglin
 Line 2: Caozhuang ⇔ Tianjin Airport Economic Area
 Line 3: Xiaodian ⇔ Hi-Tech Industrial Zone
 Line 9: Railway Station ⇔ Donghai Road
By Long-Distance Bus: Tianjin Long Distance Bus Station
Tianjin Long Distance Bus Station situated in Xinkaihe Road No101, Hebei District. With over 50 buses, it's the biggest and most modern bus station in Tianjin. Travelers will easily take a bus to visit the major cities in China. If you want to travel to Beijing by self- drive, it will only take you one and a half hours to drive on Jingjintang highway, which is a finest highway to meet your convenience.
Other transportation ways: Public Bus, Taxi
Simply speaking, public bus is the most common and economic way for our travel. It has been an excellent system that covers most of the areas in Tianjin. In terms of taxi, it's common way to bring you to wherever you want to go. The flat rate fare is CNY8 /3km for all taxi types; while the distance surcharge varies from CNY1.5–2 per additional kilometer according to the variety of taxi.