Tianjin Weather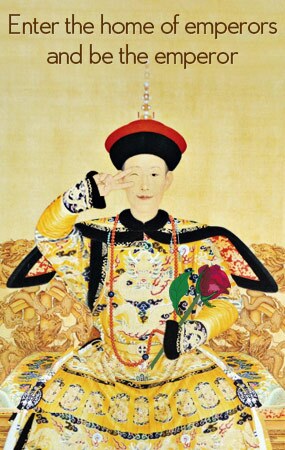 Tianjin, located in the east bank of Eurasia and in the northeastern part of North China Plain. It faces Bohai Sea to the east, enjoying sub-humid warm temperate continental monsoon climate with four distinct seasons and the annual average temperature of 12.3 ℃. The hottest month is July, with the monthly average temperature of 26 ℃, and the coldest month is January, with the average temperature of -4 ℃. The annual precipitation ranges from 550 mm to 680 mm, 71% of which falls in summer, 2% of which falls in winter, 12% of which falls in spring and 14% of which falls in autumn. Tianjin has the annual sunshine duration of 2,500 to 2,900 hours.
Tianjin boasts dry and windy spring (March to May), rainy and hot summer (June to August), cool autumn (September to November) and dry and chilly winter (late November to mid-March). Winter in Tianjin is characterized by prevailing northwest wind, and summer is characterized by prevailing southerly wind. Winter is the longest season, lasting for 156 to 167 days, summer lasting for 87 to 103 days, spring lasting for 56 to 61 days and autumn lasting for 50 to 56 days.
Best Time to Travel
Generally, Tianjin is suitable for traveling to all the year round, with diverse scenery during four seasons. The best time to travel to Tianjin is spring and autumn when the natural scenery is at its best and the weather is very comfortable. It may be very windy and there is sand flying up in the air sometimes in spring in Tianjin, so tourists need to make some prevention. Besides, during hot summer and chilly winter, the unique scenery and various activities will also make tourists enjoy themselves to the full. Every summer, large-scale beer festival is held in Tianjin when visitors can degust various beer as well as appreciating performances. In winter, tourists can go to the spa, as Tianjin has a number of hot spring resorts.
The Annual Climate
| | | | | | | | | | | | | |
| --- | --- | --- | --- | --- | --- | --- | --- | --- | --- | --- | --- | --- |
|   | Jan | Feb | Mar | Apr | May | Jun | Jul | Aug | Sep | Oct | Nov | Dec |
| High (ºC) | 1.1 | 3.8 | 11.1 | 20 | 26.1 | 30.5 | 31.1 | 30 | 26.6 | 20 | 10.5 | 3.3 |
| Low (ºC) | -8.3 | -5.5 | 0 | 7.7 | 14.4 | 18.8 | 22.2 | 21.6 | 16.6 | 8.8 | 1.1 | -5.5 |
| Precip(mm) | .1 | .1 | .2 | .8 | 1.2 | 2.4 | 6.8 | 6.1 | 1.7 | .6 | .3 | .1 |
| High (ºF) | 34 | 39 | 52 | 68 | 79 | 87 | 88 | 86 | 80 | 68 | 51 | 38 |
| Low (ºF) | 17 | 22 | 32 | 46 | 58 | 66 | 72 | 71 | 62 | 48 | 34 | 22 |