How to Travel Cheaply in Shanghai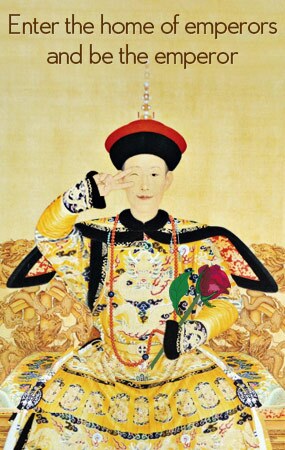 Shanghai has emerged to be one of the most popular tourist hubs not only in China but in the entire world. The population can swell to more than 20 million especially during the peak season such as the Chinese New Year.

The growth of Shanghai in tourism can be attributed to many things, one of which is its cost. Compared to other Asian cities such as Singapore and Hong Kong, you can make the most out of your money when you're in the biggest city in mainland China. Moreover, you have a lot of ways on how to further reduce your traveling expenses. You can begin with the following:
Plan and make a budget
Even if Shanghai is more affordable, you can still find yourself spending more than you should when you don't plan. Know the best time to visit the city, the best places to go to without breaking the bank, the most ideal transportation options, your accommodation, the food, the activities you want to participate in, etc. Once you have created a plan, you can then make a budget out of it. The amount is subject to the ever-changing currency conversions, which means your budget may not be followed strictly. Nevertheless, you can already have a general idea how much you'd likely spend in Shanghai. You can also add an extra 30 percent from your total budget for backup.
Skip the peak season when you can
The peak seasons in Shanghai are from March until October. This is because this duration covers two of the biggest holidays in the city, Labor Day and National Day. Aside from booking your tickets early, you'll also find the hotel rates to be more expensive. As the tourist attractions become crowded, you may not be able to fully enjoy the sceneries. To save on costs, travel during the off season, which is during late March and the early weeks of November. Because there are fewer people around, hotels give away promos and discounts to boost occupancy. The weather is also nicer as it's not too hot or too cold.
Yu Garden
Compare ticket prices
Always learn to make comparisons first before you book a flight to Shanghai. Online you'll find several tools to help you out on that one. Based on studies, you can actually save as much as 30 percent of the total costs just by doing comparison shopping. It's the same thing when it comes to reserving a room. Besides, unknown to a lot of people, the rates between walk-ins and guests who reserved online are very different. You can save around 20 percent if you go for the latter.
Remember: you can't save on hostels at all times
Just because hostels are deemed cheaper by many, it doesn't have to mean you can save money when you stay there. Keep in mind that hostels charge you per person, per night. Hotels, on the other hand, let you pay for every night you stay in their unit. Simply put, unless you are traveling alone or your company prefers to pay for their own accommodation, a hostel is impractical. In fact, if you're traveling with your family and friends, you may consider booking an entire apartment or home instead. This way, you can have more privacy and enjoy a kitchen, bedroom, and living room. You'll never miss your home at all, and you can have more control on your own space. A lot of these apartments or homes for rent are close to attractions or transport as well, and for a minimal fee, you can also take advantage of daily housekeeping.
Use buses and subways
Taxis in Shanghai are not as expensive compared to other Asian cities, but they can still cost you a lot of money than the other modes of public transport such as buses. Taxis can charge RMB 13 for the first few kilometers and a different rate for every kilometer until 10 kilometers. The price goes up once you go beyond the 10 kilometers. You also pay even if you're stuck in traffic. The buses, on the other hand, are a lot slower. A destination may be reached by a taxi within 25 minutes and around 45 minutes by bus, especially when there's traffic. However, a trip can cost only CNY 1 or CNY 2. If you want to avoid the traffic and don't mind squeezing yourself into the crowd, you can take the metro and reach your destination in less than 20 minutes while paying only CNY 4.
Shanghai Subway
If you're planning to stay in Shanghai for over 3 days, get a public transport card, which reduces your regular fare to around 50 percent. You can easily recharge or reload it and ask for refund once you leave the city. Simply surrender the card to the office.
Don't fall into shopping traps
Foreign supermarkets are actually very expensive in Shanghai. If you don't mind using their local counterparts, then by all means go for domestic brands. Moreover, learn to negotiate with the sellers. By doing so, you may spend 20 percent less than the originally quoted price. Of course, it helps if you know some basic Mandarin words when buying.

Shanghai is a shopping paradise, and it's not uncommon to see imitations or fake brands proudly displayed. It would seem tempting to buy a fake LV as it's hard to detect the difference, but if your customs finds out, you can be sent to jail or fined heavily.
Know where to eat
Is it really necessary to eat in a fancy restaurant? Often, the answer is no. Shanghai is filled with snack streets where you can eat some of the city's best snacks and dishes such as dumplings, fried buns, chop rice cakes, and bowls of noodles for a fraction of a price. You can also begin your search for food within your neighborhood. Don't immediately fall for the supposed offers of your accommodation's restaurant. It's still going to end up pricey than eating outside.
Spend less on attractions
Places such as the Bund, the old section of the French Concession, and a lot of Shanghai's parks can be visited without paying anything. Tourist buses around Pudong and Puxi can cost CNY 30, but you can already cover most of the major attractions within the city.