Places to See Giant Pandas in China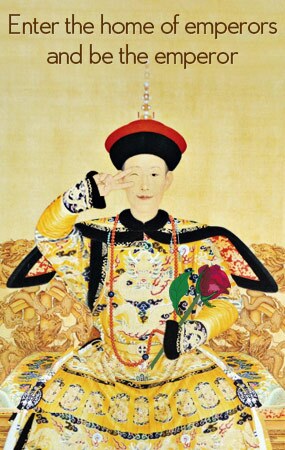 China is a world-famous tourist attraction, not just because of the Forbidden City and the Great Wall, but also for the lovable, fluffy black and white giant pandas.
Regarded by China as its national treasure, giant pandas currently number about 1,000 in-country, most of which can be found in Sichuan Province. If you're going to China for a panda adventure, use the list of places below to make the most of your trip.
1. Chengdu Research Base for Giant Panda Breeding
Admission fee: CNY 58
Opening hours: daily 7:30-18:00
Features: the nearest panda base from the center of Chengdu, Moon Delivery Room
Best time to visit: 08:00 to 09:30 (from 9:00 to 11:00 is feeding time)
How to get there: bus nos. 87, 198a, 198 or 867 to the Panda Base (Xiongmao Jidi) station, or metro line 3 to Panda Avenue
Recommended tour: One-Day Giant Panda & Chengdu Highlights Tour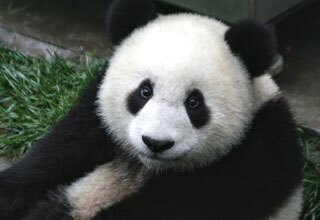 Chengdu is home to the world's largest giant panda colony and breeding base. 80% of pandas living in China can be found around Chengdu. 6 miles from the city, the Chengdu Panda Breeding and Research Center is the most important panda base.
The center, one of the biggest of its kind in China, has successfully imitated the natural habitat of pandas, giving them the best possible home for rearing and breeding.
You'll surely become a big fan when you see tiny new-born pandas in the transparent incubator, or watch the fluffy giant pandas of different ages resting, eating and playing. Lee Pace, the American actor who visited the base in 2017 and happily tried out the panda-breeder job for a day, was no exception.
The center has delivery rooms, fodder rooms, sleeping quarters, and a medical station, as well as a Panda Museum, a training center, and research laboratories. To provide for the pandas' diet and ensure a healthy habitat, the center has planted thousands of bamboo plants and bushes, making the area full of pleasant fresh air and green color.
2. Dujiangyan Panda Base
Admission fee: CNY 60
Opening hours: daily 8:30-17:00
Features: re-introducing pandas to the wild, giant panda keeper program
Nearby attractions: Mt. Qingcheng, Dujiangyan Irrigation Project
How to get there: bus no. 758 to Daguan Town (大观镇)
Recommended tour: 1-Day Dujiangyan Panda Keeper Program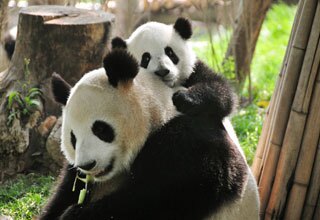 Dujiangyan Panda Base, also known as "Panda Valley", is responsible for the mission to rescue wild giant pandas in China. It mainly cares for old, sick and disabled pandas. Focused on re-introducing pandas to the wild, Dujiangyan is the only panda base in China that has volunteer programs or that allows visitors to hug a panda.
The quota of volunteers for the Panda Keeper Program in Dujiangyan, however, is limited to 60 daily. So why not create your panda keeper tour with us to make sure you can have this once-in-a-lifetime experience?
3. Bifengxia Panda Base
Admission fees: CNY 100 (including Panda Base), another CNY 150 for the safari park
Opening hours: 8:30-11:30, 13:30-16:00 (closed from 11:30 to 13:30 for pandas' breaks)
Features: training in the wild
How to get there: tourist bus from Xin Nan Men Bus Station in Chengdu to Bifeng Gorge
Recommended tour: 5-Day Chengdu and Bifengxia Panda Base Volunteer Experience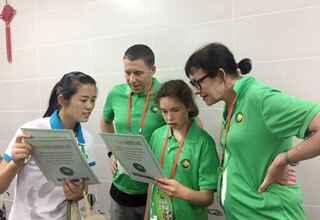 In 2003, to prevent transmission of disease and ensure the safety of giant pandas, the State Forestry Administration chose Bifeng Gorge as a new giant panda base.
For years, the wild natural environment at the Bifeng Gorge Base of the China Panda Protection and Research Center has provided an ideal place for giant pandas to live.
After the devastating earthquake of 2008, many injured giant pandas at Wolong National Nature Reserve (see below) were sent to Bifengxia for health care and training to live in the wild.
If you find there are not many (maybe only about 20) pandas currently available for visiting in Bifengxia, that's because most of the others are being trained to survive in the wild.
4. Wolong Giant Panda Nature Reserve
Admission fees: CNY 15 for entrance, CNY 20 for Giant Panda Museum, CNY 60 for Panda House
Opening hours: all day
Features: homeland of giant pandas, taking care of pandas
How to get there: bus from Chadianzi Coach Center to Wolong.
Recommended tour: 2-Day Panda Keeper Program at Wolong Nature Reserve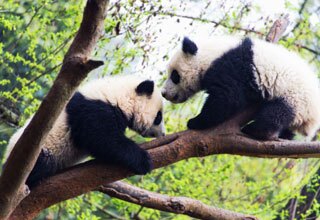 No one should overlook Wolong when speaking about pandas. Formally established in 1963, Wolong National Nature Reserve, covering 200,000 acres of land, is the oldest and largest panda reserve in the country. It is world-renowned as the "hometown of pandas".
Based on latest figures, there are more than 100 pandas being cared for at Wolong. Visitors can apply to be a panda keeper and take care of these adorable creatures. Besides, you can 'adopt a panda' by giving a donation in exchange for naming the animal.
Differences Among the Four Panda Bases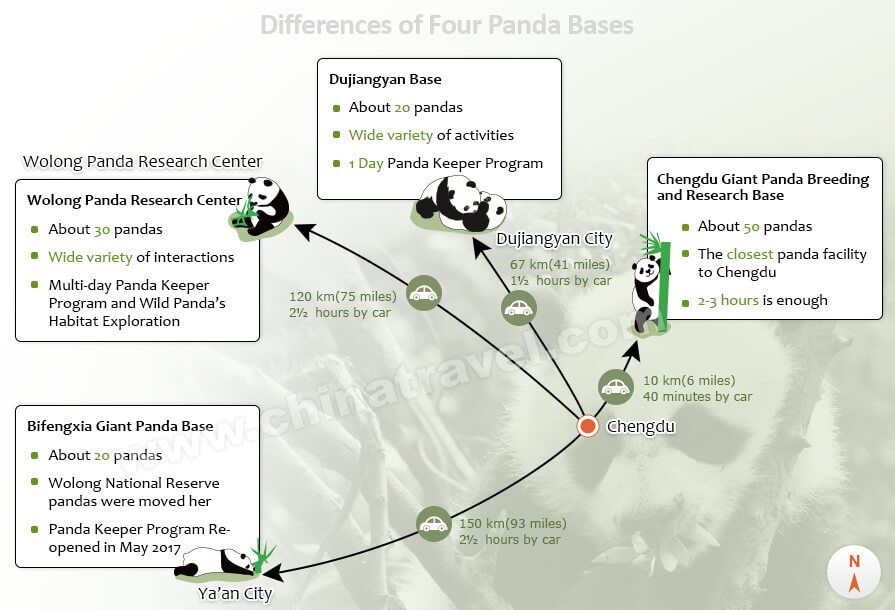 5. Beijing Zoo
Address: No. 137 Xizhimenwai Main Street, Xicheng District, Beijing 100044
Entrance fee: CNY 19 in the busy season (April-October), CNY 14 in the off season (November-March)
Opening hours: 7:30-18:00 (busy season), 7:30-17:00 (off season)
How to get there: buses or metro line 4 to the Zoo stop
Recommended tour: One-Day Beijing Fun for Kids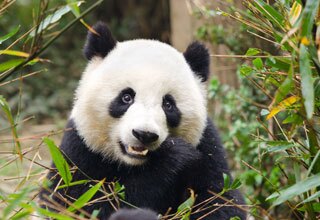 If you are traveling in Beijing and have no time to visit the panda bases in Sichuan mentioned above but still want to see giant pandas, the Panda House at Beijing Zoo can make up for your disappointment.
Built in the east zone of the zoo, Panda House is a massive complex of about 2.5 acres. There are about six giant pandas living at the venue now, looking fit and well-cared for. Each has its own enclosure which is clean and comfortable, with lots of climbing structures including logs and trees.
Other city zoos with giant pandas include Shanghai Wild Animal Park, Guangzhou Chimelong Safari Park, and Hong Kong Ocean Park.
Visit Giant Pandas with China Travel
Our Customers in Panda Base
The city zoos in China are often easy to access, while the panda bases are always hard to get to for non-Chinese-speaking travelers, because they are usually nestled somewhere away from the city. To help you plan a time-smart Chengdu panda tour, we have developed various sample itineraries based on customers' reviews: