Places to See Giant Pandas in China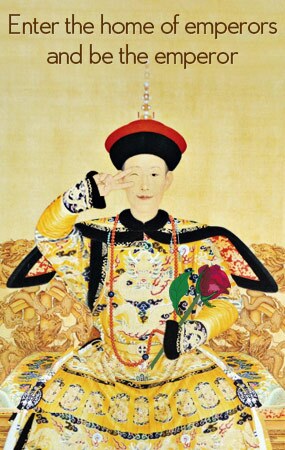 China is a world-famous tourist attraction not just because of Forbidden City, The Great Wall, and the Terra-Cotta Warriors. Hundreds of global tourists also visit the Asian country for one good reason, to see lovable, fluffy black-white coat giant panda. Pandas are considered by China as its own national treasure partly because of the fact that they are rare and endangered. They are found only in Shaanxi, Sichuan, and Gansu provinces. Of the total 1,000 panda in the country, 80% of them can be found in Sichuan province. If you're going to China to embark on a panda adventure, make use of the list of places listed below to get the most of your trip.
Chengdu Panda Breeding and Research Center
As mentioned above, 80% of panda living in China can be found in Chengdu. These giant pandas are cared for at Chengdu Panda Breeding and Research Center, which is 6 miles away from Chengdu City. This center, which is one of the biggest of its kind in all of China, has successfully imitated the natural habitat of pandas giving them the best home that is perfect for rearing and breeding. The center features fodder room, a medical station, and sleeping quarters. There is also a Giant Panda Museum, a training center, and research laboratories. To provide for the pandas' diet and to ensure healthy habitat, the center features thousands of bamboos and bushes. Most recent news about the center claims that it will expand and cover additional 500 acres to effectively simulate the natural environment for these precious animals.
Admission Fee: CNY 58
Opening Hours: 07:30am to 6pm
Best Time to Visit: 09:00-10:00 (feeding time)
How to Get There: Take taxi from Chengdu to the center or take bus 60 from Xinnanmen Tourism Coach Station.
Wolong National Natural Reserve (Sichuan Giant Panda Sanctuaries)
Nestled in the east of Mt. Qionglai is the state natural reserve that covers about 500,000 acres of land. Formally established in 1963, Wolong National Nature Reserve is the oldest and largest panda reserve in the country. In 1980, it was listed as UNESCO Man and Biosphere Reserve Network.

Based on latest figures, there are 150 pandas that are being cared for here. Its research center is established with the main goal of increasing the number of these animals and to protect their well-being. Visitors are allowed to take pictures with these pandas when they visit the nature reserve.

Wolong National Natural Reserve is one of the main tourist attractions in Sichuan. It attracts more than 100,000 visitors every year. These visitors are offered the opportunity to adopt pandas by giving donation in exchange of naming the animals.
Aside from having the rare opportunity to see real pandas, Wolong National Reserve offers more to visitors. Here, tourists can enjoy the scenic view and the warm climate that is perfect for pandas and for bamboo trees. Also, the nature reserve is surrounded by 101 mountains that contribute to the bio-diversity preservation.

Address: Wolong Town, Wenchuan County 623006, China
Phone number: 0837-6246754
Admission Fee: 30
How to get there: Take a bus from Chadianzi Coach Center get off halfway at Wolong.
Bifeng Gorge Base of China Panda Protection and Research Center
Bifeng Gorge Base of China Panda Protection and Research center, which is an hour away from Chengdu, became the home to 27 pandas when Wolong National Natural Reserve was seriously damaged during the 2008 Wenchuan Earthquake that left 50 pandas completely homeless. While the 27 pandas were sent to Wolong, others were evacuated and transferred to Fuzhou, Chengdu, and Beijing.
This Panda protection and research center, which boasts several waterfalls, valleys, and varied vegetation, was chosen by the State Forestry Administration as the new giant panda base in 2003. Because of its breathtaking landscape, natural wild beauty, and because of the pandas, the center managed to attract thousands of visitors every year.
In July 2008, this research center found its way to both local and international news after Guo Guo, one of the pandas it houses, gave birth to twin cubs. This news came after the big earthquake that damaged the Wolong National Nature Reserve. The arrival of the twins was celebrated worldwide and it was claimed that they are the first pair of giant pandas born in 2008 across the globe. Their arrival gave the country a new hope after the devastating earthquake.

Address: Bifeng Gorges Scenic Resort, Yucheng District, Ya'an 625000, China
Admission Fee: CNY118 another CNY150 for the safari park
Hours: 8:30am-5pm
How to Get There: Take a bus from Xin Nan Men Bus Station in Chengdu to Bifeng George
Beijing Zoo
Beijing Zoo, which is located in the Xicheng district, is another great place to visit to see giant pandas. Housing more than 450 different species and 5,000 different animals, this zoo is the first of its kind in the country. Some of the most famous attractions here are giant pandas. Other animals that can be found here are milu deer, golden monkeys, and northeast tigers. There are also elephants, giraffes, kangaroos, American bison, and zebras that also attract large crowds. The zoo features a total of 16 exhibition areas and halls. One of the most visited is of course, the Panda Hall, which covers 2.5 acres of land and was built in 1989.  

Address: No.137 Xizhimenwai Main Street, Xicheng District, Beijing 100044, China
Opening Time: 7:30am-5pm
Entrance Fee: CNY 40
Subway: Take Subway Line 4 to Dong Wu Yuan
Bus Route: Take bus no. 87, 714, 360, 319, 362, 347, 534, to Dong Wu Yuan Station.
Shanghai Wild Animal Park
Covering a total 153 hectares land area, Shanghai Wild Animal Park, which is found in Sanzao Town, is the first national grade wild zoo in the country. It is the home to hundreds of rare animals and species that are under the state special protection. Here, you can find giant pandas together with other animals which include white tiger, white lion, ostrich, crocodile, and kangaroos. The zoo also features Giant Panda Hall, waterfowl lake, animal garden, and bird garden. Unlike other zoos in the country, Shanghai Wild Animal Park offers amazing facilities. It features a Ferris Wheel, electric power cart, and an outdoor play equipment that kids love. The zoo has its own restaurant, hotel, and souvenir shop.
Address: No.178 Nanliu Main Road, Pudong New Area, Shanghai 201300, China
Phone Number: 021-61180000
Admission Fee: CNY 130 for adults and CNY 65 for children
Opening Hours: 8am-6pm
Transport: Take Tourism Bus at Shanghai Stadium or take Nanxin Special Line.
Lou Guan Tai Forest Park
Also called Lou Gan Thai, this forest park is famed for its exceptional forest landscape and historic remains. Built in 1982, it is one of the first of its kind to be added in China's list of national forest parks. Today, Lou Gan Thai, which is situated along the North Zhongnan Mountain Range, is a tourist destination attracting thousands of local and foreign tourists every year. Covering 68,000 acres of land, it is surrounded by stunning rivers and green mountains. Aside from giant pandas, it also houses a huge variety of vulnerable and endangered species.
Address: North of Zhongnan Mountain, south-east of Zhouzhi County, Zhouzhi County 710400, China
Opening Hours: 6am-6pm
Admission fee: CNY 55
Transportation: Take bus from Fengqinglu Bus Station
Chongqing Zoo
Covering 111 acres of land, Chongqing zoo is not just home to several animals but it is also an important center for research and protection of the immigrant wild animals. The zoo, which is 5 miles away from the city center, boasts limpid water, green hills, and luxuriant trees making it the perfect habitat for 230 species of animals which include hundreds of fishes and birds, herbivores, amphibious animals, and a good number of wild animals. One of the must-see is the Panda House that imitates the natural environment for the pandas. It features pavilions, waterfalls, caves, streams, and parterre to the delight of these cuddly and furry animals.

Address: North of Zhongnan Mountain, south-east of Zhouzhi County, Zhouzhi County 710400, China
Admission Fee : CNY30/person
Opening Hours: 6am-6pm
Transportation : Take bus no. 204, 148, 207, 310, 229, 341, 471, 926B, to the Zoo bus stop
Guangzhou Zoo
Guangzhou Zoo is one of the largest zoos in the country. Continuously developed for over 50 years, it is now the home to large number of animal species. Animal population is 5,000 from different 400 species. The zoo also provides a diversified place for entertainment, science education, and of course, animal exhibition. Aside from giant pandas, which are some of the major attractions here, other animals that tourists can find are monkeys, hippos, lions, elephants, rhinos, giraffes, deer, zebras, and many more.

Address: No. 120 Xianlie Middle Road, Yuexiu District, Guangzhou 510030, China
Phone number: 020-38377702
Opening Hours: 6am-6:30pm
Ticket price: CNY20
Transportation: Take bus no. 221, 137, 287, or 247, and to Zoo Bus Terminal.