Top Folk Morning Markets in China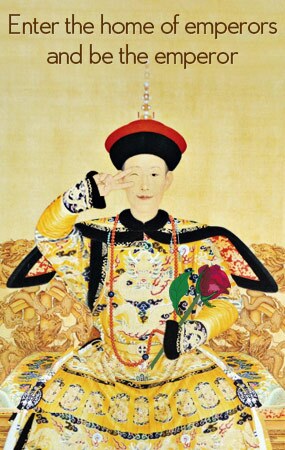 To make shopping in local markets in China is an unforgettable experience.
Qing Ping Market, Guangzhou
Qing Ping Market in Guangzhou is renowned to be one of the most famous of China. The number of medicinal herbs and foodstuffs that it holds leads to predict beautiful surprises without doubt! Qing Ping Market is situated in the north of Shamian Island in the Liwan District of Guangzhou City, Guangdong Province. It came into existence in 1979 and contains all what usually can be found in a Chinese market.

It is a secret for nobody, Chinese people have a pronounced taste for particular foodstuffs and it is mostly true in Guangzhou; "Anything that walks, swims, crawls, or flies with its back to heaven are edible." — A traditional Cantonese saying.
The market includes long displays of healing plants, herbs, mushrooms and dried animals used for the Chinese pharmacy. Dried wolf berries, persimmons, scallops, seahorse, starfish, fungus, etc… Any edible stuff that can be dried is on hand! Just like a take-away zoo, you may find dried starfish, snakes, and leopard and lived ones as well.
Spices release a strong smell and it is also an animated place where Chinese eat, sleep, play cards, discuss and express amusement. In the bend of a perpendicular alley, the atmosphere changes radically. The plants bags make way to tiny cages occupied by living tortoises, cats, dogs, rabbits, fishes, shellfish sold as pets.
There are also a collection of jade shops along with stores selling antiques reproduction, old watches and jewellery, Mao memorabilia, and other collectibles. Farther north, on Daihe Lu, is the private antiques market, where you'll find plenty of old furniture, porcelain, jade, and banknotes.
Qingping Market has over 2,000 stalls along 1km of Qingping Lu and Ti Yun Lu just north of Shamian Island and over 60,000 people shop here every day. Great experience if you are looking for truly local life!
We would recommend not going too early in the morning because there is not much to see. The merchandise keeps coming during the day, and most of the interesting stuff is there by noon. A busy market fun to walk around! Besides, Guangzhou Jade Market is the largest market for jade in Guangzhou.
Huasheng Tianqiao Market, Beijing
A couple of hundred metres from Panjiayuan, in the southeast of the capital, Huasheng Tianqiao market immortalises Beijing's culture and folkloric traditions.
Address: Zuo'An Lu, Chaoyang district,Tel:+86 10 6761 7240, Opening hours: 8:00 p.m. to 5:00 p.m.
Huasheng Tianqiao Market is an alternative to the textile and antique market in
Beijing
and the perfect place for seeking the folk custom of Beijing. It is a vibrant and bizarre collection of animals and additives. The market was once the home to street performers, acrobats, story tellers and singers. Now it is a massy maze of stalls selling fish, crickets, birds and animals of all shapes and sizes.

The performing tradition has not all being lost forever and the folk performers have stages to show their unique skills. The market is extremely busy and crowded at weekends when is the best time for you to share the happiness with Beijing people together.
Situated west of Panjiayuan Bridge and south of the East Third Ring Road, the Panjiayuan Antiques Market, Beijing is very accessible. The market deals mainly in antiques and arts and crafts. It also has the reputation of being the most inexpensive antiques market in Beijing, attracting foreign and domestic tourists.
Whether you want to sightsee, window-shop or buy collectors' items, there really is something for everyone. It used to be a weekend-only market. But, after some refurbishment work, it is now open for business seven days a week. However, Saturdays and Sundays are still the best days to go.
Our experienced English-speaking guide is waiting to lead you to Huasheng Tianqiao Market. Why not contact us?
Antique Market, Tianjin
The famous antiques market of Shenyang Dao in Tianjin is open every day from 7:30 am till approximately 3 pm. It is one of the most attractive markets in China. You can find quite a lot of objects requisitioned during the Cultural Revolution which escaped destruction while the current government resells little by little this booty to retailers who come to Tianjin to resell them. Objects arrive of all regions of China; they are very often labelled with the origin and the date of the seizure.

As for the local manufacturing, Tianjin possesses a long tradition of small crafts: jade and ivory objects, basketwork, silversmith, lacquer, kites, cut papers, embroidery. Besides carpet manufacturing tradition in Tianjin goes back to Qing dynasty.
Flower Market, Dalian
The flower wholesale market, located in front of Dalian Dashang Airport consists of several areas, including a flower and plant zone, a bonsai and stone zone, and a flowerpot zone.

Nearly 100 shops in this market sell various flowers. One-third of the flowers are locally cultivated with the rest coming from Guangzhou, Shanghai and other places.
Flowers and Birds Market, Kunming
The famous Flowers and Birds Market in Jingxing Street, Kunming is the city's biggest, most attractive shopping market where spring reigns all year.

Strolling on the market street, you can see shops and stalls of all sorts, especially those featuring flowers, birds, and fish. Beautiful blossoms and delicate plant crafts lure the visitor. There are hundreds of flowers on hand, including orchids, camellias, lilies, roses, and tulips bloom in profusion.

The Flowers and Birds Market is also a popular trading place for antiques. Curios, coins, jade articles, jewellery, ink stones, porcelains, potteries, stone carvings, and marble products are among the arts and crafts to be found there. It is a treasure trove for souvenirs. Do not miss the shops that sell colourful ethnic costumes with headdresses. Most are handcrafted and very popular with tourists. Prices are reasonable, and you may even bargain with shopkeepers.
Xi'An
The Ancient Cultural Street of Shuyuanmen and Antique Market in Xi'an are recommended for buying souvenirs such as the Tang tri-colour glazed pottery, replicas of Terracotta warriors, as well as folk handicrafts of paper-cut and shadow puppet.
You might also be interested in Xi'an Highlights Trip: cycle on the Ancient City Wall, see the Terracotta Army, and visit a local Cave Dwelling.
Shanghai
Yuyuan Market, located next to the Yuyuan Garden of Shanghai, is a lively market that specializes in traditional Chinese arts and crafts. Souvenir hunters should not miss this hot tourist destination. Also you can try some Shanghai Xiao Long Bao, vegetarian buns, chicken soup to experience a little of the Shanghai culture.
Hangzhou
Hangzhou Silk has a long standing reputation throughout the world for its old history, numerous varieties, good quality and magnificent colours. There is also a silk market between Fengqi Lu and Tianmushan Lu.
Most of the silk is artificial (real silk is very expensive!), but most stalls will have some real silk. Don't forget to bargain! You can get some really great prices. Tailors are also available throughout Hangzhou to make dresses, shirts, and other clothing from silk and satin in a matter of days.
Hong Kong
The most important belong to Kowloon, Hong Kong: Jade Market Yau Mai Tei, Bird Market in Mong Kok, Stanley Market. Any sorts of jewels of different qualities (from sublime to ridiculous) at all prices are for sale in this specialized open market in Kansu Street from 10 am till 3:30 pm. It is the ideal place to find cheap souvenirs, but if you want to buy valuables it is better to be accompanied by a connoisseur.
The Bird market is more north to Hong Lok Street in Mong Kok. Singing birds are very appreciated for a long time in China, and they often remain the favourite animal of the old sirs (because it is a strictly male habit). Here, to the Bird Market, it is an obvious fact.
Further north, in Prince Edward's nearby district, in Boundary Street, the very specialized Fish Market is opened only early in the morning. Flower Market offers flowers from the whole world.
In-Depth Experience with China Travel
China Travel hopes to help you create a unique and flexible tour, full of oriental beauty and pleasurable experiences. You will get closer to Chinese local life with freedom to choose activities and experiences to make the trip your own. Come and start your in-depth experience in China with us!