Top Places to Eat in Hong Kong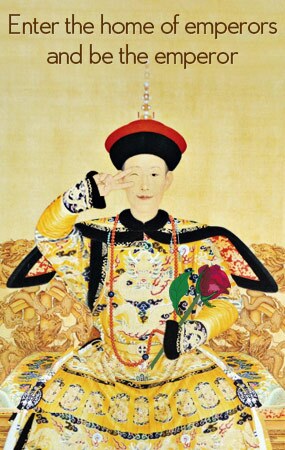 Whether you are a casual diner or have an expert tongue, Hong Kong is sure to satisfy. As a city of contrasts where East and West come together seamlessly, this roaring metropolis is a beacon for all those who enjoy a great meal.
More importantly, the Canton style of food is unique in the world and its infinite types of dishes, always innovative and dynamic while staying authentic to its heritage, means you will never get bored of what Hong Kong's thousands of eateries have to offer.
On your visit to the city, be sure to dedicate some time getting to know its people's food culture which is a special blend of British and international dining with ancient Chinese customs.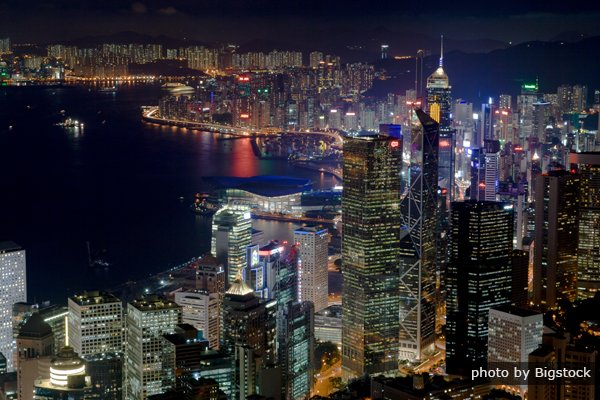 Restaurants in Hong Kong
The nature of the restaurant industry in Hong Kong is a delicate. Thousands of eateries compete to attract the eyes, mouths, and wallets of more than 8 million residents and visitors, meaning the competition is fierce and never ending. Because of this, what is a popular and trendy restaurant today may not be so within a short period of time. Menus are always changing in order to appease the selective taste buds of Hong Kongers, and beyond that, there are always promotions, coupons, and discounts to be found and taken advantage of.
Another bright side of so much competition means that one could live a lifetime in Hong Kong and never finish trying all the different types of food available prepared in the Canton style.
Finally, although Hong Kong certainly specializes in Chinese food, there is an incredible selection of international gastronomy which puts the city among one of the best places in the world to dine. Whether you have a craving for French, Italian, English, Irish, Indian, Peruvian, American, Thai, Malaysian, Japanese, or other type of cuisine, Hong Kong's restaurateurs are ready to please. Most of these can be found within the restaurants of the top hotels as well as throughout the city in shopping centers and any street.
Regardless of where you choose to dine in Hong Kong, do not be put off by the prospect of pricing. There are restaurants to cater to all budget levels whether you want a cheap but delicious meal or are looking to indulge or celebrate a special occasion. Hong Kong citizens are humble yet refine customers and enjoy many options themselves!
Dining etiquette
The dining etiquette in Hong Kong is a mix of Western and Chinese traditions, with leanings towards the latter of course. Here are a few tips for dining with the locals:
In casual settings, it is commonplace to lift your bowl to your mouth (especially soup and rice), slurp, scrape the plate, and eat foods with bones with your fingers.
Never take the last piece of food on the tray since it indicates you did not have enough to eat.
Tea is the most traditional drink to pair with any meal; always fill others' cups before your own, and if someone fills yours, say thank you by tapping the table next to your cup with 3 fingers.
Although it is not required to eat with chopsticks, you may soon find it easier. Also, locals will very much appreciate you learning their culture!
Never stick your chopsticks up in a bowl of rice or any other food, it is auspicious.
When you are not eating, lay your chopsticks across your bowl or on a chopstick rest. However, refrain from doing this too much as laying your chopsticks down may indicate you are finished eating.
For significant events, dress well since personal appearance is highly emphasized in Hong Kong culture.
In formal settings, wait to be told where to sit since there is a special hierarchy of seating based on seniority and hierarchy in many aspects. Best to let someone else lead your position if you are unsure.
Always let the host have the first bite, then you may begin!
Always try a bite of every dish that is ordered since this shows respect to your host's selections and hospitality.
Tipping is not required in casual settings, however a respectable amount is appreciated in finer settings.
As a sign of hospitality and care, hosts may serve food to your plate. This is an action of care and it is kind to thank your server.
Cantonese culinary styles
Dim sum
Of all the various types of food found in Hong Kong, perhaps the most famous and instantly recognizable is dim sum. Dim sum is in many ways the tapas of Chinese cooking, although it comes straight from the Guangdong province in China and is one of the Eight Culinary Traditions of Chinese cuisines. Each dish comes with just a few pieces or in a small portion as if for just a taste. This means that each diner or table orders a myriad of dim sum dishes to fill out a full meal, making it a fun and tasty way to try many different types of food in one sitting.
The various dishes are prepared in and endless array of ways with the most popular being steamed, fried, or pan tossed. Chefs take ancient cooking styles and continue to create new dishes frequently, although classics such as egg tarts, BBQ pork buns, Chinese steamed eggs, congee with lean pork and century egg, green vegetables with oyster sauce, roast duck, white turnip cakes with dried seafood, and many more continue to dominate menus.
Older and more traditional style dim sum halls are large, boisterous, and have waiters pushing metal carts around the tables with dishes for diners to choose from on the spot. Other dim sum halls offer plates to order from a printed list of options. Don't be afraid to try something new!
Siu mei
 This is the name for Cantonese BBQ featuring succulent meats roasted on spits over an open fire or a huge wood burning rotisserie oven. Often the meats are duck and pork, and the most prized results are the crispy skins. (Note that Peking duck, a very famous Chinese dish featuring rich crispy duck skin, hails from the Beijing and northern China area rather than Hong Kong.)
It is easy to spot restaurants offering siu mei because the meats are seen hanging prominently in their windows for all to see and admire for their beautiful roasted colors and so passersby are tantalized! You can choose to dine within most restaurants, or also popular is to order a Box by the weight to take home. White rice and vegetables are typically accompanied with siu mei meats to balance out the flavors.
Congee
 Something that every Chinese mother, grandmother, and child knows intimately is congee, a clean white rice porridge often highlighted with stewed pieces of delicious pork, century egg, seafood, and vegetables. It is considered a rather light dish due to its subtle but satisfying flavor and typically eaten for breakfast or lunch. Also, it is believed to be a "pure" type of food and ideal for those looking to cleanse the stomach and body; it is often enjoyed during episodes of sickness. Congee can be found throughout Asia in many other countries, but the Canton style is certainly a distinct version to indulge in.
Noodles
 If there's something that can compare to rice in the Cantonese, Chinese, and Asian diet, it is noodles. In Hong Kong, the most common types of noodles are made of either rice or egg and flour, and the preparation styles are either in a soupy broth, stir fried, or fried. Noodles are among the most versatile bases for most meals and can be cooked in an endless variety of ways, whether in the traditional school of Chinese gastronomy or infused with contemporary flair.
Of the 3 meals in a day, noodles are perhaps most commonly enjoyed for lunch. In Hong Kong, the best way to try a noodle dish is to find a small restaurant on any street and you will surely be rewarded with a delicious selection. Larger restaurants also serve fantastic noodles usually using more sophisticated and special ingredients.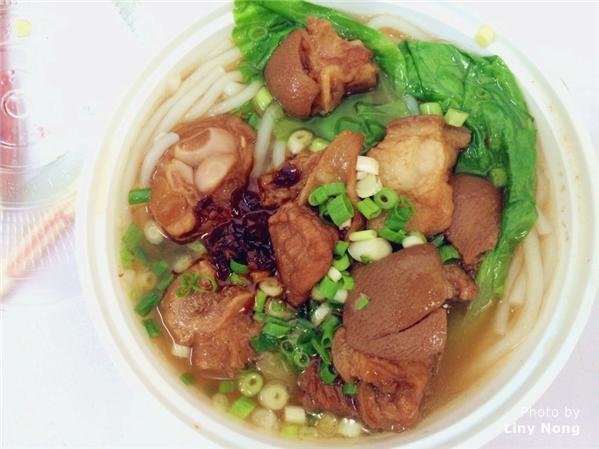 Seafood
The Chinese love seafood for its inherently delicious flavors and for its cultural symbol of prosperity and luxury. For any large or significant event, you will surely see seafood on the menu. Since Hong Kong is an island and has a close connection with the sea, seafood is a very important part of the city's diet. As well, freshness is an institution in and of itself, almost to the point of obsession with local diners. At some restaurants, you may even choose your live subject from a tank, then they take it to the kitchen to prepare instantly.
Although Hong Kong is one of the best places in the world to try some exquisite seafood, be wary of electing dishes that include exotic or threatened/endangered creatures. Two of the best places to gain a seafood experience in Hong Kong are in the waterside restaurants of Aberdeen and Sai Kung.
Street food
Hong Kong dwellers are busy people and are always on the run. Therefore, there are a countless number of street stalls and stands that offer scrumptious meals without requiring the commitment to spend much time dedicated to eating. Street food in Hong Kong is a fun adventure and an integral part of the dining culture.
From meat and seafood skewers to rich soup noodles to quickly prepared stir fry dishes, you will find an impressive selection of dishes at the most humble of establishments. When electing a spot to try, find stands that have many diners to ensure higher turnover of food and running water to better ensure food and preparation hygiene.
Top Restaurants in Hong Kong
As mentioned earlier, the most popular selection of restaurants in Hong Kong changes frequently due to rapidly changing consumer tastes (literally and figuratively). However, some establishments have proven that they are mainstays on the scene and continue to serve their impeccable dishes to always-pleased diners.
Currently, one of the best websites to stay up to date on the latest top offerings is http://www.openrice.com (http://www.openrice.com/english/ for the English version). Here, you can find news, coupons, addresses, schedules, price ranges, and most importantly, recommendations and comments.
As well, it can be helpful to visit the website http://www.tripadvisor.com/Restaurants-g294217-Hong_Kong.html (TripAdvisor's Hong Kong restaurant selections page) which is a generated list of the top restaurants in the city based on customer reviews.
Below, we present our top restaurant selections as examples of the best places to find the best flavors in the great city of Hong Kong.
Top Local Style Restaurants
One Dim Sum
Highlights: Guangdong/Canton style dim sum
Average price: less than $50 per person (shared in traditional dim sum dining style)
Address: Shop 1 & 2, G/F, Kenwood Mansion, 15 Playing Field Road, Prince Edward
Phone/reservations: 2789 2280
Hours: to be confirmed
Getting there: MTR station Prince Edward
Din Tai Fung
Highlights: Chinese/Taiwanese style dim sum
Average price: $100-200 per person
Address: there are 3 locations - Shop 130, 3/F, Silvercord, 30 Canton Road, Tsim Sha Tsui; G/F, 68 Yee Woo Street , Causeway Bay; Shop 166, 1/F., New Town Plaza Phase 1, 18 Sha Tin Centre Street, Sha Tin
Phone/reservations: 2730 6928, 3160 8998, and 2778 1236, respectively
Hours: Monday to Sunday 11:30 am to 10:00 pm
Getting there: MTR stations Tsim Sha Tsui, Causeway Bay, and Sha Tin, respectively
Top Three Foreign Cuisine Restaurants
Trattoria Caffe' Monteverdi
Highlights: Italian
Average price: $200-400 per person
Address: G/F, 6A High Street, Sai Ying Pun, Western District
Phone/reservations: 2559 0115
Hours: Tuesday to Sunday 11:00 am to 11:00 pm; closed on Mondays
Getting there: 26/F, 11 Stanley Street, Central
Liberty Private Works
Highlights: French style private kitchen
Average price: $400-800 per person
Address: 26/F, 11 Stanley Street, Central
Phone/reservations: 5186 3282
Hours: to be confirmed
Getting there: MTR station Central
Aqua Roma, Aqua Tokyo & Aqua Spirit
Highlights: 3 concepts in 1 location - Japanese, Italian and Western style fine dining
Average price: $200-400 per person
Address: 29/F, Penthouse, 1 Peking Road, Tsim Sha Tsui
Phone/reservations: 3427 2288
Hours: Monday to Sunday 12:00 Peru to 2:30 pm, 6:00 pm to 11:30 pm
Getting there: MTR station Tsim Sha Tsui
Top Three Special Occasion Restaurants
Amber (within The Landmark Mandarin Oriental Hotel)
Highlights: French fine dining
Average price: $400-800 per person
Address: 7/F, The Landmark Mandarin Oriental, 15 Queen's Road, Central
Phone/reservations: 2132 0066
Hours: Monday to Sunday 7:00 am to 10:30 am, 12:00 pm to 2:30 pm, 6:30 pm to 10:30 pm
Getting there: MTR station Central
The Lobby (within The Peninsula Hotel)
Highlights: British-Hong Kong style high tea
Average price: $200-400 per person
Address: G/F, The Peninsula Hong Kong, 19-21 Salisbury Road, Tsim Sha Tsui
Phone/reservations: 2696 6772
Hours: Monday to Sunday 7:00 am to 11:00 am, 11:30 am to 2:30 pm, 2:00 pm to 6:00 pm; Tuesday to Sunday dinner 6:30 pm to 10:30 pm
Getting there: MTR station Tsim Sha Tsui
Mandarin Grill + Bar (within the Mandarin Oriental Hotel)
Highlights: Western steakhouse
Average price: over $800 per person
Address: Mandarin Oriental Hong Kong, 5 Connaught Road Central, Central
Phone/reservations: 2825 4004
Hours: Monday to Friday 7:30 am to 10:30 pm; Saturday 6:30 pm to 10:30 pm; Sunday and public holidays 6:30 pm to 9:30 pm;
Getting there: MTR station Central