How to See Shanghai in One Day by Subway
Last updated by wendysong at 2016/4/5; Destinations: Shanghai
The Shanghai metro has been running since 1993 and is one of the most developed, high tech, and fastest growing in China, meaning it makes for a great way to get around the city while taking part in a staple element of the locals' daily life. In 2013, more than 2.5 billion people took advantage of the Shanghai metro, making it the 3rd busiest in the world.
There are currently 14 metro lines and 329 stations total, with more lines planned up to 2020. They all run underground (except for line 3 which is above ground) and have spacious stations, well labeled signage, air conditioning, and announcements in both Mandarin and English. These 14 lines cover most main areas of the city, with buses back on land assisting with smaller routes into specific destinations.
Metro cards can be purchased at any station and may also be used to pay for bus, subway train, and ferry journeys. Fares are between 3 and 15 Yuan per ride, where exact fares are determined by distance traveled. For the most part (except at Shanghai Railway Station, Hongkou Football Stadium, and Yishan Lu Stations), you may transfer between lines free of charge. Single, one-day, and 3-day cards are also available for those planning to ride for only a short period of time.
Due to the fast trains and efficiency, the Shanghai metro can take you to most of the top destinations within just 1 day. The 2 main lines are Line 2 and Line 10 in this regard. Crossing the People's Square, the center of Shanghai, are lines 1, 2, and 8.
Below is just 1 suggestion on a metro-based itinerary during your stay in Shanghai!
The Bund
To arrive: Take Line 2 or Line 10 to East Nanjing Road Station. Then walk about 10 minutes towards the Huangpu River.
Subway station: East Nanjing Road Station
The Bund is a stop you can't miss when in Shanghai. The riverfront boardwalk can be touristy in some ways, but a stroll here gives great insight into the past (26 fine architecture from the 1920s), the present (great people watching, especially the exceptionally well dressed Shanghainese), and the future (views of the city skyline across the Huangpu River).
Pop into any of the restaurants, cafes, or bars to enjoy a drink, then visit a boutique or two and see what kind of new cosmopolitan pieces are in style this season. The 3 main attractions along the Bund are the group of statues named Light of Huangpu River, Sail, and Wind; Chenyi Square with roots from the communist era; and the Sightseeing Tunnel where you can walk underwater by foot! If you have time, it's worth returning in the evening when the Bund really comes alive and you can rub shoulders with locals of all backgrounds.
Address: 5 blocks of Zhongshan Dong Yi Lu between Jinling Lu and Suzhou Creek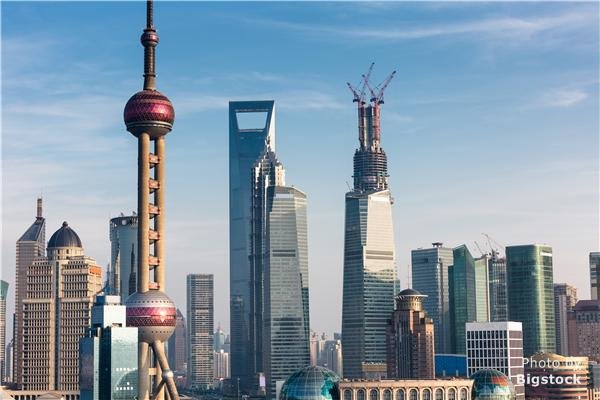 Yuyuan Garden
To arrive: Take Subway Line 10 to Yuyuan Station. Leave from Exit 1.
Subway station: Yuyuan Station
For a stunning example of classic Chinese garden design, look no further than Yuyuan Garden. It was commissioned by a government officer from the Ming Dynasty in the late 16th century as a private retreat for the family. Throughout its 400 year history, Yuyuan Garden has suffered much neglect and destruction, but in 1961, after 5 years of extensive restoration efforts, the natural paradise was opened for the public to enjoy.
Today the garden covers about 5 acres and is filled with pavilions, halls, rockeries, ponds, towers, and cloisters. Don't miss Sansui Hall, Yule Pavilion and Wanhua Chamber, the Great Rockery, Cuixiu Hall, Dianchun Hall, and the Exquisite Jade Rock. Nearby outside is a very busy retail section of Shanghai which includes many local favorite restaurants, markets, department stores, and businesses. Feel free to wander around and discover something new!
Address: 137 Anren Street, Huangpu District
Admission: 40 Yuan (April 1 – June 30; September 1 – November 30), 30 Yuan (July 1 – August 31; December 1 – March 31)
Hours: 8:30 am – 5:00 pm
City God Temple of Shanghai (also known as Chenghuang Miao Temple)
To arrive: Take Subway Line 10 to Yuyuan Station or East Nanjing Road
Subway station: Yuyuan Station or East Nanjing Road
Right next to Yuyuan Garden within walking distance is the City God Temple of Shanghai (also known as Chenghuang Miao Temple). The temple was constructed in the 15th century and its name comes from its dedication to 3 of the city's gods, Huo Guang, Qin Yubo and Chenhuacheng (a Taoist god who protects the city and its citizens). This is unique because a temple is usually dedicated only to 1 god not multiple ones.
On your tranquil visit, you are sure to see many worshippers offering sacrifices and tokens to the deities, not to mention monks going about their prayers and ceremonies on occasion. Many people like to visit the temple with the approach of the New Year in order to hope for good luck and fortunes into the next year. Weekends and holidays are busy times, so try to visit the City God Temple of Shanghai during weekdays if you can.
Address: 247 Middle Fangbang Road, Huangpu District
Admission: 10 Yuan
Hours: 8:30 am – 4:30 pm
The Oriental Pearl TV & Radio Tower
To arrive: Take Subway Line 2 to Lujiazui Station. Leave from Exit 1.
Subway station: Lujiazui Station
When you arrive at the Oriental Pearl TV & Radio Tower, you will once again see the Bund across the river. This tower is iconic to the Shanghai skyline because of its 3 large globes atop the vertical building which you may visit for some truly spectacular views of the city and even up to the Yangtze River on a clear day.
This was designed to create the image of 2 dragons playing with pearls. In total, the Oriental Pearl TV & Radio Tower stands 468 meters (1,536 feet) making it the world's 6th and China's 2nd tallest TV and radio tower.
Aside from the views, you may enjoy the recreational offerings such as the Shanghai Municipal History Museum housed within or even stay a night or 2 in the 20-room Space Hotel. A rotating restaurant is a unique place to celebrate a special occasion while the ever-changing scenes of China's 2nd city delight you.
Address: 1 Century Blvd, Pudong Park, Lujiazui District
Admission: 50 Yuan to the Sightseeing Hall in the top globe, 85 Yuan to the second lowest globe and the Shanghai Municipal History Museum, 100 Yuan to visit all 3 of the  globes
Hours: 8:00 am – 9:00 pm
Nanjing Road
To arrive: Take Subway Line 1, Subway Line 2, or Subway Line 8 to People's Square Station.
Subway station: People's Square Station
When mentioning Nanjing Road, especially Nanjing Road East, the first image that should come up is of shopping and commerce. This pedestrian pathway is lined with hundreds and hundreds of old and new boutiques and department stores that are sure to have exactly what you are looking for.
Famous stores such as Number 1 Department Store, Hualian Department Store, the New World Comprehensive Consumption Circle, and Itokin have locations here. Older shops may sell moon cakes, gold and diamonds, regional snacks, traditional medicine, scissors, glasses, desserts, and many other items!
But even for those whose interests are not shopping, there are other things to see. The 37 manholes that can be found throughout Nanjing Road have been specially designed with images that reflect Shanghai's history and iconic buildings and structures.
 Then there are 3 groups of sculptures along the way that make for fun photo opportunities. A fast way to see the street without having to navigate through the crowds is to take one of the sightseeing buses that cost 2 Yuan per person. With more than 1.7 million visitors to Nanjing Road, there is certainly something for everybody!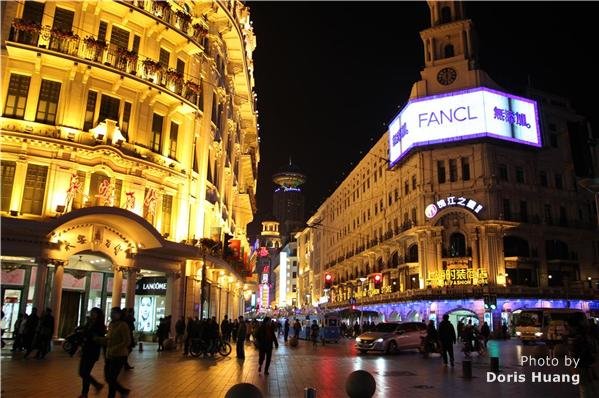 Jade Buddha Temple
To arrive: Take Subway Line 7 to Changshou Road Station. Leave from Exit 5.
Subway station: Changshou Road Station
Jade Buddha Temple, also known as Yu Fo Si temple, was founded at the end of the 19th century in order to house 2 white jade Buddha sculptures that were brought to Shanghai from Burma by a monk named Putuo Shan. The original buildings were actually destroyed in 1911 during a period of strife within China, but then they were rebuilt between 1918 and 1928.
Today, the temple is a refuge for Buddhists and you can still see many people coming to worship and pay their respects to the gods. While the architectural style is quite modern and not as elaborate as other temples which you may visit during your time in China, the 2 jade Buddhas that live here are exquisite. One of them is 2 meters tall and weighs more than 200 kilograms (450 pounds), with semi-precious stones giving it a grand look.
Address: 170 An Yuan Road
Admission: 15 Yuan
Hours: 8:00 am – 4:30 pm