3 Days Visa-free Shanghai Essence Tour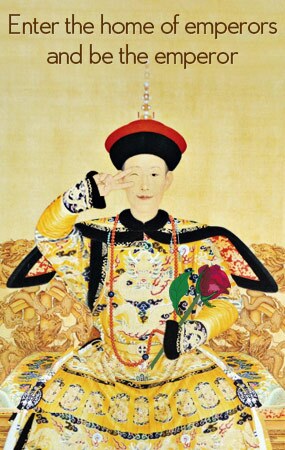 Shanghai, an international metropolis, is like a pearl located on the east end of China. If you have limited time, see the essence of Shanghai. You will know Shanghai better.
Day 1 The Bund, Oriental Pearl TV Tower, Yuyuan Garden, Former French Concession, Shikumen and a silk store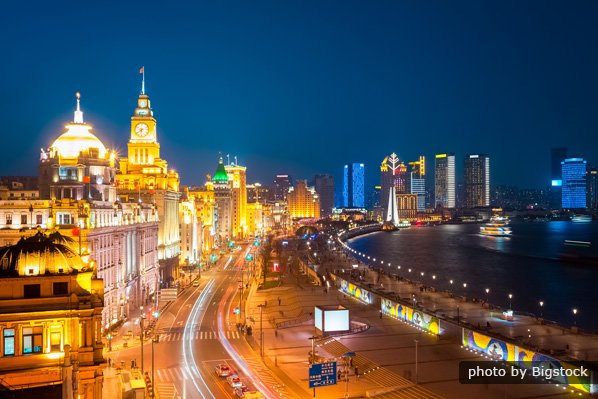 The Bund
The first attraction is the world famous Bund.  The essence of the Bund is from Waibaidu Bridge to Jinlin Road. 52 style-various and classic buildings, like Gothic style, Roman style, Baroque style and the combination style of China and west buildings, stand on the west side of the Bund.
On the east side of the Bund, the ambitious skyline of skyscrapers will reflect in your eyes. You will be amazed at the modernization of Shanghai. The Oriental Pearl TV Tower is one of those skyscrapers.
Recommended visiting hours: 1 to 2 hours
Entrance fee: free
Opening hours: all day long
Oriental Pearl TV Tower
After visiting the Bund, go to the Oriental Pearl TV Tower which is one of Shanghai's land mark. It has 467.9 height. The revolting restaurant at the 267 meters' height of this tower is the highest revolting restaurant in Asia. 
In the TV tower, you can have a bird view of the Bund and Huangpu River. You can have different views of  Shanghai on 3 main viewing floors. The lowest ball is the Space Theme Amusement Park. On the ground is the Shanghai historical development museum.
The name of this tower come from a famous poem written by a famous poet Bai Juyi of  the Tang Dynasty. The size of each "pearl" of it is different.
Ticket Price:220 yuan for A-ticket; 160 yuan for B-ticket; 130 yuan for C-ticket. Recommended visiting hours: 2 to 3 hours
Opening hours:From 8:00AM to 9:30PM, daily.
Lunch: at Home's Restaurant
Yuyuan Garden
In the afternoon, go to  Yuyuan Garden . It is a renowned classical garden located in Shanghai, which enjoy a history over 400 years. Designed delicately, it boasts south Chinese architectural style of the Ming and Qing Dynasties. Over 40s sceneries dot this garden pavilions, attics, rockeries as well as ponds create a peaceful, harmonious and symmetrical radiance. The garden has topped South China for its elegant layout since old time.
Recommended visiting hours: about 2 hours
Ticket price: 40 yuan
Opening hours: from 8:30AM to 5:30PM, daily.
Former French Concession
There are many French style churches and buildings in Former French Concession. It was the most flourishing place in Shanghai. You can still feel the elegance of it. A lot of old French style houses hide in sycamore trees. Former French Concession is a good place to take photos.
Shikumen
Tianzifang was rebuilt from Shikumen. It is a place of art. A lot of artists work here. Although it is an attraction, there are still a lot of Chinese and foreign residents living in here. Plenty of shops sell handiwork. There are also many restaurants here.
Ticket Price: free
Recommended visiting hours: 1 to 2 hours
Opening hours: lots of shops open from 10 in the morning to 10 in the evening.
Dinner: Ding Tai Fung Restaurant
ERA Time Acrobatic Show
After dinner, you can take subway Line 1 then get off at Shanghai Circus World Station and go out from No.3 exit or take public bus 95, 46, 253, 912, 916, 114, 893 and 210 to Shanghai Circus World. Acrobats, dance and drama are perfectly in harmony with music, lighting and special effects like smog and water screen. It is also the combination of traditional Chinese acrobatic arts and modern technology. Just like Shanghai, ERA evolves through a constant collision between the past and future.
Ticket price: D-District: 120 yuan; C-District: 200yuan; B-District: 300yuan; A-District: 400yuan; VIP: 600 yuan.
Show time: from 19:30 to 21:15 everyday
Day 2 Zhujiajiao Ancient Town and free time in Shanghai

Zhujiajiao Ancient Town is in the south of Qingpu District, Shanghai. Recreation facilities in here are world famous: aquatics, Dongfang Lvzhou, Sun Island club, golf clubs and so on. There are over 20 attractions in here. Thousands of buildings built against rivers. 9 old streets are surrounded by rivers and hills, the most famous street among which is Bei Street, also called Yixian Street which is the most intact street built in the Ming Dynasty.
Ticket price: free
Opening hours: from 08:30 to 16:30
Nanjing Road
In the evening, go to Nanjing Road, the most prosperous road in Shanghai to buy some souvenirs. In here, you can almost anything that you can think of. Nanjing Road is near the Bund, you can go to the Bund, the night scene of which is totally different from the day scene.
Renaissance Shanghai Yu Garden Hotel
After shopping, you must be tired. Have a nice sleep in Renaissance Shanghai Yu Garden Hotel, which is adjacent to ancient Yuyuan Garden and the Bund.
Day 3 Shanghai Departure
Like the arrangement? Join in our 3 Days Visa-free Shanghai Essence Tour or we can tailor-made a tour more suitable for you.