5 Days Chengdu Panda Tour
Chengdu; Leshan Travel Guide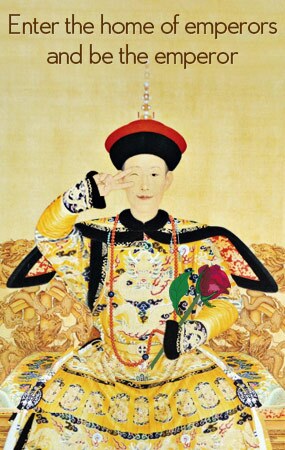 Highlights: Pandas, Chinese national treasure, distribute only in Sichuan, Gansu and Shanxi, which win love from all over the world. Most of giant pandas are found living in Sichuan province. So, visitors from home an abroad come to Chengdu, Sichuan Province will see a lot of baby pandas and even hug cute pandas which can be rarely done outside of Chengdu.
Tour Itinerary
Day 1 Chengdu Arrival - Chunxi Road
Day 2 Giant Panda Breeding and Research Centre - Kuanzhai Lane - Jinli Street
Day 3  Leshan Giant Buddha
Day 4  Mountain Emei
Day 5 Departure
Day 1 Chengdu Arrival - Chunxi Road
Today, arrive in Chengdu in the afternoon. You can have a rest in the hotel or got to Chunxi Road to buy some souvenirs.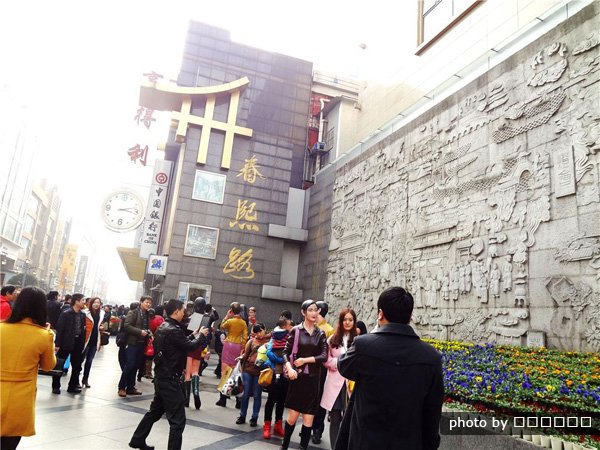 Chunxi Road Pedestrian Street
How to get there:
Public bus: 1. Take bus No. 58, 81 or 98 to the North End of Chunxi Road Station。
2. Take bus No. 43, 47, 48,  55, 56, 62 or 104 to the South End of Chunxi Road Station.
Subway: Take Line 2 to Chunxi Road Station (Exit C).
Recommended visiting hours: 2 hours
Ticket price: free
Address: Chunxi Road, Chengdu, China
Chunxi Road is located in the center of Chengdu city, occupying an area of 20 hectares. It is the most prosperous pedestrian street in Chengdu. There are a lot of featured shops here. You can purchase delicate souvenirs, have a taste of the most authentic Sichuan food and sip a cup of tea or go to shopping malls and pub. It was built in 1924. But now, it is an international street combining with traditional Chinese culture.
Day 2 Giant Panda Breeding and Research Centre - Kuanzhai Lane - Jinli Street
Tips: 1. Best visit these cute pandas in the morning (from 9:00 to 10:00 is their active breakfast time). In other times, they usually fall asleep.
2.If you want to hug, take photos with and play with them (2, 000 yuan is needed for about 1 minutes.), you have to make a reservation in . You can touch cute pandas on the appointed date once that reservation is confirmed.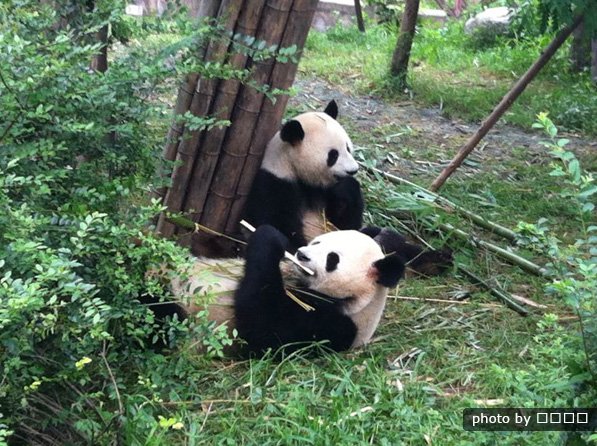 How to get there: take bus No. 198 and 60 to Giant Panda Breeding and Research Center which costs about 1 and half hours. Taking 50 yuan to go to this place by taxi is much faster
Ticket price: 58 yuan
Opening hours: 7:30 to 18:00
Recommended visiting hours: 3 hours
Address: No. 1375, Panda Avenue, North 3rd Ring Road, Huacheng District, Chengdu
Giant Pandas are China's smiley spokesmen. They are welcome visitors from all over the world. Giant Panda Breeding and Research Centre is 6 miles from Chengdu central area. It was built to protect giant pandas and provide a comfortable and natural environment for breeding them. It is also care for other rare or endangered wild animals, like red pandas, black-necked cranes and cranes. 98% of this center is covered by various plants.
2. Kuanzhai Lane
Recommended visiting hours: 3 hours
Ticket price: free
How to get there: Take No. 62, 70, 93, 126, 127, 163 or 340 to Changshun Street Station
Address: East of Tongren Road, west of Changshun Street, Qingyang District, Chengdu 610015, China
In the afternoon, go to Kuanzhai Lane. The history of Kuanzhai Lane can be dated back to the Qing Dynasty. Kuanzhai Lane consists of 3 paralleled lanes: Wide Lane (Kuan Xiangzi), Narrow Lane (Zhai Xiangzi) and Well Lane (Jing Xiangzi), and each lane represents a different life style.  The theme of Kuan Lane is old living way of Chengdu, Zhai Lane is slow living way and Jing Lane is modern living way.
Highlight: Buying some tasty snacks to eat is a must-do in Chengdu. Eat delicious snacks, like: Boboji, Zhangfei Beef, Buckwheat noodle, Sandapao, pancake with beef. Tianshui noodle, cold noodle and so on.
Ticket price: free
Recommended visiting hours: about 3 hours.
How to get there: take bus No. 1, 57, 304, 306 and 335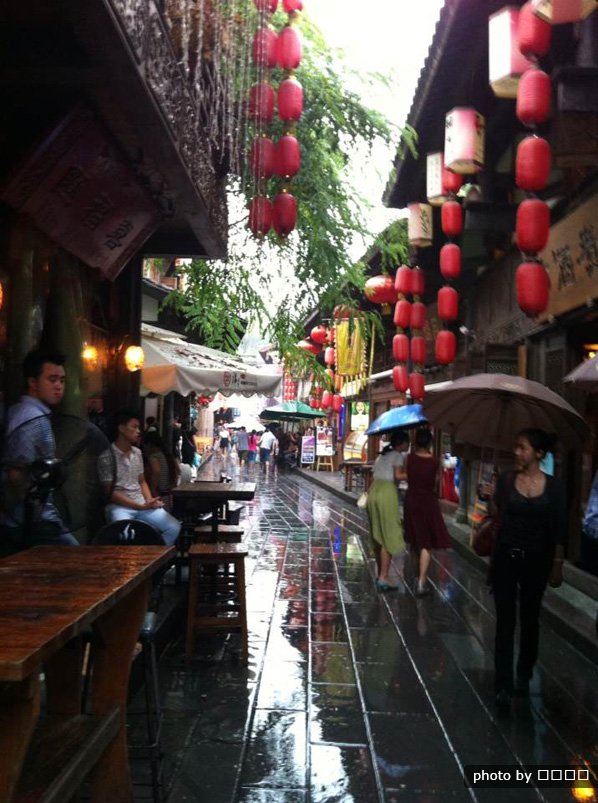 Jinli Street is one of the most famous commercial street in Chengdu. Architecture of the street is the architecture style of the late Qing Dynasty. The main themes of it are the Three Kingdoms culture and Sichuan Culture. The street occupies 550 meters, located in the east to Wuhou Temple. Visitors will enjoy delicious Sichuan food, shop or go to pub in this street.
Day 3 Leshan Giant Buddha
Tips: appreciate Giant Buddha in cruise ship. 50 yuan per person for about 15 minutes cruise. (There is no ferry near the Giant Buddha. So, visitors can not get disembark to the Giant Buddha. ) On the cruise ship, visitors will have a full view of the Giant Panda.
How to get there: take buses to Giant Buddha Station; take taxi to there
Ticket price: 70 yuan
Opening time: 07:30~18:30 from April 1 to October 7; 08:00~17:30 from October 8 to March 31
Recommended visiting hours:4 hours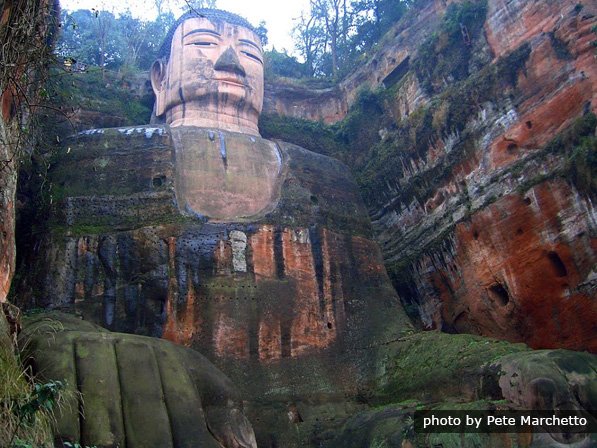 Leshan is 2 hours drive from Chengdu. Located in Leshan, Leshan Giant Buddha is the biggest carved Maitreya Buddha in the world. Leshan Giant Buddha also named Linyun Buddha is 70 meter  height carved on a cliff, about the height of 25 floors. It started caved in 713 and finished in 803 during the Tang Dynasty. Buddha texts said once Maitreya Buddha appears, the whole world will be at peace. In the Tang Dynasty, people worship Maitreya Buddha and at that time flood stuck Leshan, therefore Leshan Giant Buddha was caved to bless people.
After Leshan Giant Buddha tour, take bus to Mountain Emei, 1 hour drive from Leshan.
Day 4 Mountain Emei - Chengdu
Tips: On the mountain, visitors will see a lot of monkeys. Visitors can play with them, but do not get too close to avoid getting hurt from frightened monkeys.
Ticket price: 185 yuan from January 16 to December 14; 110 yuan from December 15 to January 15
Opening hours: all day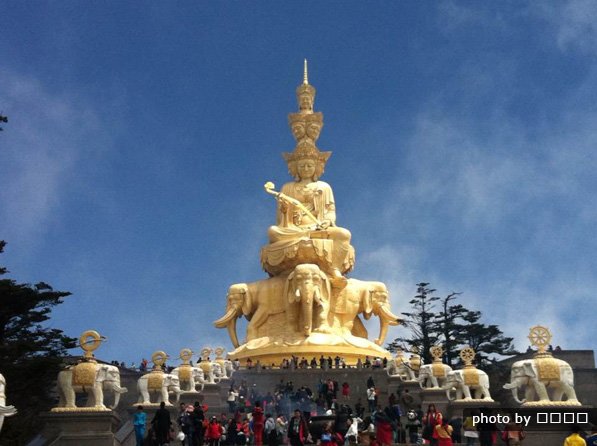 Mountain Emei is one of the four sacred Buddhist mountains in China. It is 37 kilometer from Leshan. Mountain Emei is famous for its 6 impressive attractions: sea of clouds, sun rising, light of buddha, holy light, golden temple and golden Buddha. The highest peak - Wanfo Peak has an altitude of 3099. Jinding (Gold Peak) is the highest tour place in Mountain Emei. There are 28 temples on this mountain. Go to Mountain Emei in the May or June, visitors can appreciate azalea flowers. Go to Mountain Emei in winter, visitors can enjoy hot spring and ski.
After visiting several attractions on Mountain Emei, take bus to return Chengdu and then catch plane.
Like the arrangement? Book your own Chengdu Panda Tour or contact us to customize a tour meeting your requirements.