A 3 Days Trip in Hong Kong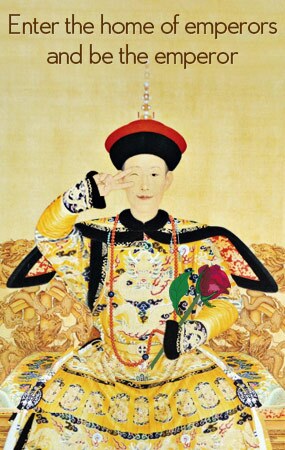 Hong Kong is known as "Pearl of the Orient" and "shopping paradise", When it comes to Hong Kong,we can easily think of Victoria Harbor, modernity, Disneyland,Mickey Mouse and Donald Duck,Lan Kwai Fong and Mong Kok. Now let's go to see and enjoy this beautiful and attractive city!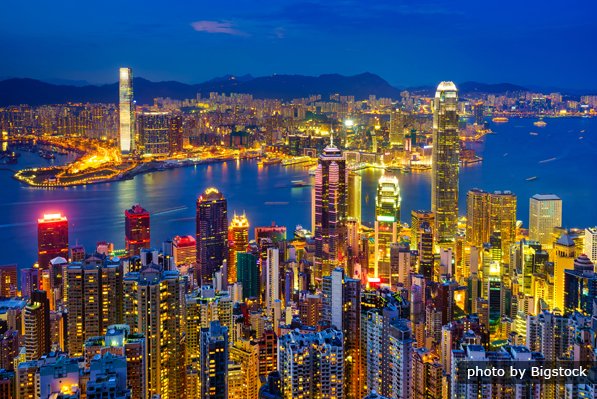 Preparation
1. Documents: CUP card、credit card、Hong Kong CUP membership card、ID card、
Valid Exit-Entry Permit (EEP) to HK、the Octopus、phone cards;
2. Others: money, the printed tickets and itinerary, shopping list, map, pen, Power converter plug, Phone data cable, camera and traveling bags;
3. Daily necessities: clothes, towel, hat, medicine(Cold medicine, Band-Aid);
Itinerary
Day 1 Destination:Harbor City, SOGO Department Store
We arrive Hong Kong at noon. Then we took a taxi to the hotel and took a break. After that, we went to the Lan Fong Yuen Restaurant to have a lunch.
In the afternoon, we went shopping in this Harbor City. Hong Kong is a shopping paradise, so we enjoyed shopping here. We went to the Causeway Bay. There are a lot of shopping malls here. It is a place that we can buy almost everything. We bought cosmetic without paying tax. After a whole afternoon's shopping, we got very tired.
In the evening, we had our dinner on the Victoria peak to see the beautiful night scene. We took cable car to the peak, which took about only 7 minutes for 20 Hong Kong dollars. In the cable, we chose right side seats to have a better view. On the Victoria Peak, we viewed the sky scrappers, Causeway Bay, Wan chai, Victoria Harbor and Tsim Sha Tsui, which are all world known sites.
Day 2 Destination:Disneyland
It was a good idea to have a breakfast in DEFA. We took a minibus or the subway to Disneyland at 10 am. We got a map to avoid getting lost in such a big Disneyland. There are 4 themes in Hong Kong Disneyland Park: the Main Street, U.S.A, Adventure World, Fantastic World and Tomorrow World.
We appreciated the typical and traditional American architectures on the Main Street, U.S.A. Classic antique cars attracted us a lot. In the Adventure World, a pilot led us to explore the great nature which is the mysterious and remote scenes of Afican forest and grasslands. The Fantastic World is just like what is in our dreams which full of fairy tales.
We saw beautiful Snow White, adorable Winnie Bear, cute flying elephants and a lot of other cartoon characters, which reminded us our wonderful childhood memories and happiness. In the Tomorrow World, we enjoyed a trip to outer space and explore the endless universe. We had an unforgettable experience until the end of fireworks in the evening.
Opening hours:10:00am-21:00pm
Ticket price: Common ticket: From Monday to Friday, the ticket price is 295 HK$ for adults, 210 for children (between 3 and 11 years old), 170 for senior citizens (at or over 65 years old) and free for children under 3 years old. Half-year valid ticket is applied to all the ages.
Fixed day ticket: It is 350 HK$ for adults, 250 for children (between 3 and 11 years old), 200 for senior citizens (at or over 65 years old) and free for children under 3 years old. Half-year valid ticket is applied to all the ages. 
Special-day ticket: It is limited to July, August, May Days, National Days, Hong Kong Public Holidays, April 14-22 (Easter Festival), May 4-6 and September 12 (Anniversary for Disneyland). You have to own a one-day pass ticket. And the visitors with Half-year valid ticket can contact the travel agency where you have bought the ticket and change it to special-day ticket.
Day 3 Destination:Ocean Park, Mong Kok and Lan Kwai Fong
Ocean Park opening hours:10:00am-19:00pm
After our breakfast in Macao tea restaurant, we took subway to the Ocean Park. there has many attractions. We enjoyed the natural scenery. There are Atoll Reef, Chinese Sturgeon Aquarium, Ocean Theatre, Sea Jelly Spectacular, Lowland Gardens and Hong Kong Jockey Club Giant Panda Habitat there. Hong Kong Jockey Club Giant Panda Habitat is the home to four giant pandas. There are also some exciting activities for us to challenge, such as: the Dragon, the Abyss Turbo Drop, Flying Swing, Crazy Galleon, Adventure Land and Ocean Park Escalator. After enjoying the natural scenery, we went to the Lan Kwai Fong,which is very popular among the foreigners and visitors, and it is also one of the distinctive attractions in Hong Kong. From 17:00 to 20:00 everyday is the "Happy Time" and we enjoyed this feasting atmosphere here.
After visiting Ocean Park, we went to Mong Kok by subway. There are many shops and restaurants in Mong Kok. It is the most popular area in Hong Kong. We bought everything we wanted to buy. There are some famous streets with their own characteristics, such as: ladies' street, Sai Yeung Choi Street, Shandong street, goldfish street etc. Then we went to the Hui Lau Shan. It is a franchising dessert shop in Hong Kong which has more than 40 stores. Mango sago is the signature dessert. The Dzin yoeng saam bo is the famous snack in Hong Kong. It tasted just like the Stuffed peppers or Eggplant Brew.
Useful Tips
1、You'd better buy the attractions tickets online,it's cheaper and more convenient;
2、It is very convenient to use the octopus card when you take transplantation,and you can buy it at HongKong airport;
3、Remember to take a coat even if you know the temperature. It's cold if you plan to enjoy the night scenery on Victoria harbor or the Victoria peak;
4、Remember exchange some HKD before going to Hong Kong,and exchange HKD into RMB before back to the mainland. You'd better use all coins up,because the bank do not accept them.