Things to do with Kids in Chengdu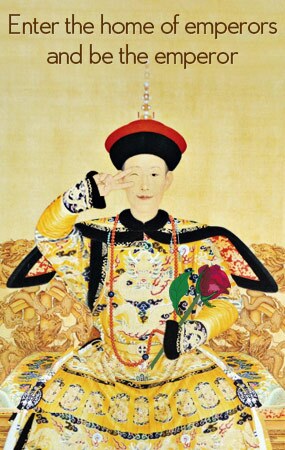 China is a great country for curious children, and families to Chengdu will be especially delighted in what the city has to offer. From giant pandas to delicious regional cuisine and much excitement in between, Chengdu is full of things to do with kids and children looking for some fun.
Meet Giant Pandas
The famous cartoon-like giant pandas of China are the most famous attractions in Chengdu, for children and adults alike! At the Panda Research Base & Breeding Center, you can see the country's lovable mascots, learn about their lifestyles and life cycle, and there are even programs for helping to feed baby panda bears. In addition to this center, you can also see pandas at the Chengdu Zoo and the Chengdu Haichang Polar Ocean World which combines the wonders of the aquatic world (including orca whales and great white sharks!) with an experience with the bears.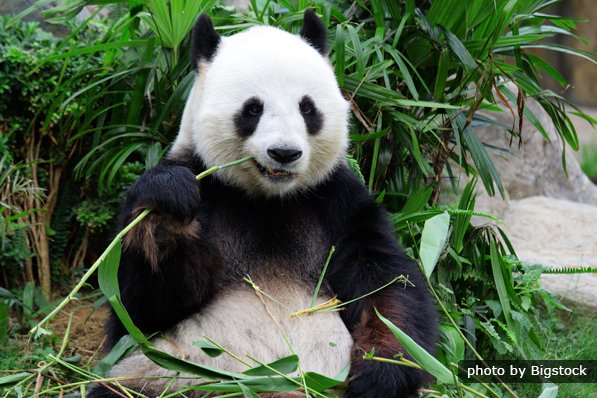 Pig Out on Sichuan Food
Of all the regions in China, there are few more famous domestically and abroad as the dishes of Sichuan. The culinary delights of Chengdu, the food hub of the province, are commonly known to be spicy, but there are also many options for those who prefer milder foods. Dumplings are a family favorite, as well as hot pots and fiery stir fries. If you want to test your tongue with some spice, try chicken in chili sauce, kung pao chicken, mapo tofu, and more. Pickled and salted ingredients are also fun for the adventurous to try! If you want a more interactive experience, there are also Chengdu cooking classes that children love to participate in.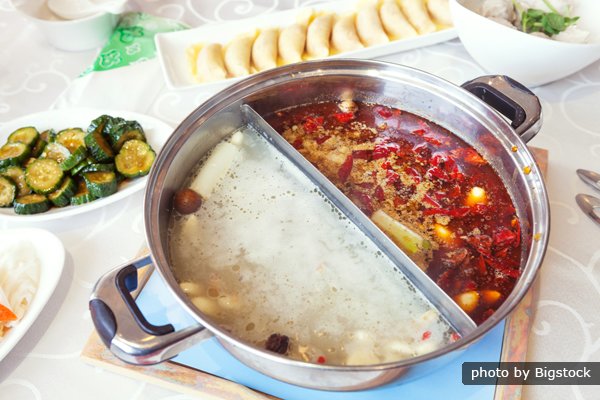 Visit Tibet
Well, almost! The Little Tibet quarter of Chengdu is fascinating for all ages as it offers discovery of one of the most exotic cultures on earth. Chengdu is a natural city for such a neighborhood as it is one of the last large Chinese cities before reaching Tibet. The quarter is also called Little Lhasa (after the capital city of Tibet) and has 2 main streets: Simianqiao Heng Jie and Wuhouci Heng Jie. Here, you will find Tibetan Buddhist religious articles, clothing, statues, jewelry, music, handicrafts, and more. There are Tibetans dressed in their traditional wear, although be respectful when observing or taking pictures. At the typical restaurants, you can try the famous yak butter (as well as yak butter tea!), as well as yak meat dishes and traditional breads and more.
Go for a Hike
The outdoors brings out the bliss in kids more than anything else, and the adults get to relieve some stress! The natural areas around Chengdu are ideal for escaping from the stuffiness of the city and for a breath of fresh air. North Lake and East Lake, and Wangjianglou Park are easy outings where you can walk, play sports, enjoy the outdoors, and grab a drink at a traditional teahouse. Emei Mountain is a local favorite for exercise and being among peaks while immersed in a sacred Buddhist environment, with gorgeous views to boot. And if you visit the rare Seated Buddha of Leshan, the largest in the world, you will surely return with some amazing vacation photos.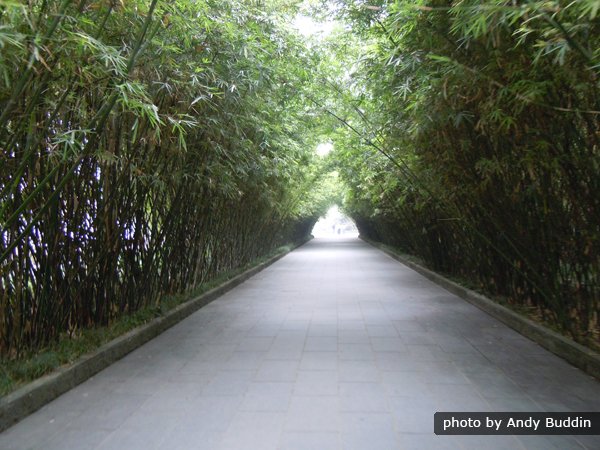 Read a Book (or Two)
The Chengdu Bookworm library and bookshop is unique to Chengdu. The English-language establishment is also home to an attached restaurant, bar, and local entertainment. It is a great place to browse, go to a lecture by a visiting author, listen to budding singers, and relaxing. For children, there are morning story hours that are very popular with the little ones.
Scream at Amusement Parks
China's need to entertain its large youth population means it has perfected the art of the amusement park. The Happy Valley Theme Park is the largest in Chengdu, with roller coasters of all thrill levels, carousels, Ferris wheels, play areas, and water zones. Another fun park is Floraland, which is where you will find the world's highlight destinations in one place. This model park is a great place to get some funny pictures with the whole family, and you can "see" the world in one day! The best part is that it is a pay-as-you-go attraction so you only spend on what you visit.
Visit Local Parks
For children, the simplest settings can be the most fun. Chengdu's public parks are a great place to take the kids and also mingle with the local population. If you bring a kite or ball to play with, you might even make some new friends! Small food stands can always be found for a snack, or being your own small picnic to enjoy. For the adults, the parks are well cultivated and maintained, with very beautiful landscapes that please the eye. For a special treat, visit the parks in the morning when you will see many Chengdu residents practicing sports, martial arts, dancing, and playing with traditional age-old toys. The best parks are Stone Elephant Lake, Baihuatan Park, and Renmin Park (People's Park).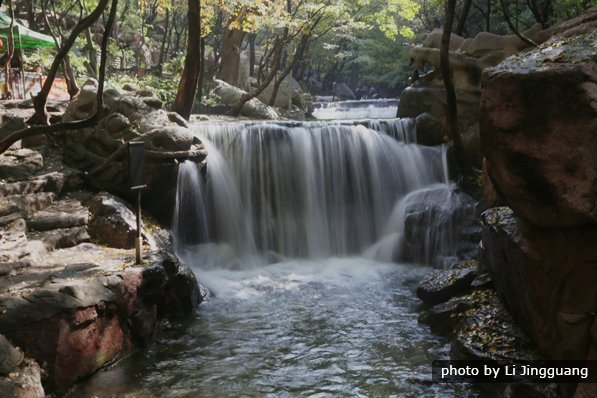 Wander the Streets
As in any Chinese city, one of the best ways to really see and learn about the local culture is to simply spend some time on the streets. Jinli Street in Chengdu is a great place to spend half or even a whole day as there is much to see, do, and eat. In the past, the street was the area where the wealthy would purchase their baldachin cloth, rich and ornate. The commercial shops also made the street a strong economic point in the city. Today, you can see much architecture and handicrafts from the Three Kingdoms Period era and many folk-style teahouses, shops, and eateries. Street performers may practice shadow puppet shows and display their paper-cut designs, while others give glimpses into the skills necessary to be a Sichuan opera singer. The Wuhou Memorial Temple nearby to the east is a serene place to learn more about the blend of religion and culture in China. at the end of Jinli Street, there are many stands and restaurants selling typical snacks such as dumplings, buns, and sweets. With all that there is to explore, the kids will certainly stay busy!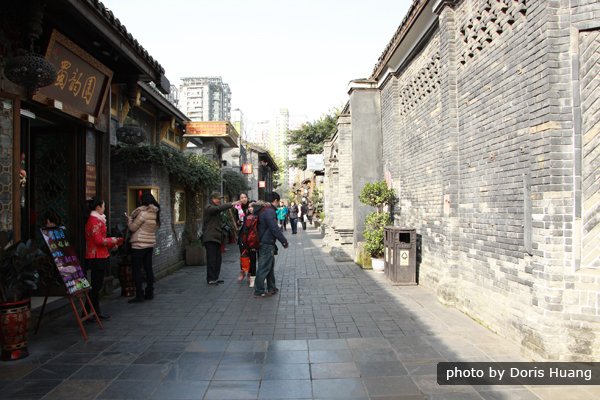 Step into History
About 45 minutes from Chengdu is the wonderful Huanglongxi Ancient Town which is very much worth a visit if you are able to take some time from the city. You can take a bus to reach here, and on arrival, you'll find authentic and historic streets and buildings from the Qing Dynasty. The local people still live as their ancestors did, making candies by hand and more. Take the children on the Huanglong River by arranging a short boat ride, easy to do so when you get to Huanglongxi. Marvel at the landscapes that make China so beautiful. When ready, head back to Chengdu, feeling fully refreshed!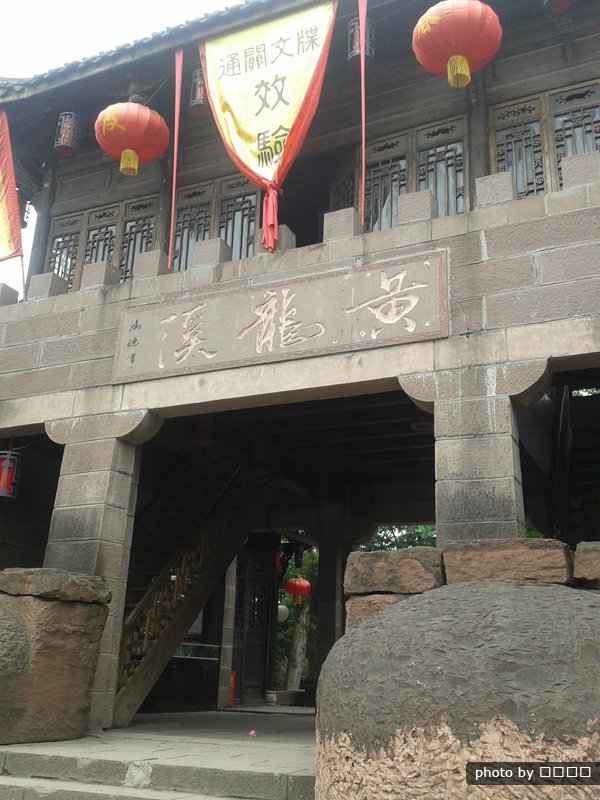 Interact with Science
Museums might bore some children, but this one is our best bet for keeping them entertained! The Sichuan Science and Technology Museum is 4 stories and has interactive exhibits that focus on science, aerodynamic, space, mathematics, robotics, and physics. The 4th floor is especially entertaining with many projects to experiment with. As well, the museum is free for children.
Sunday, Any Day
Recreate the spontaneity and fun of Sundays at the New Century Global Center. The immense building is one of the largest in the world, and inside you will find a large shopping mall, water park, IMAX cinema, skating rink, restaurants, and more. Since there is so much in one spot, this is a nice place for large families looking to satisfy everybody.